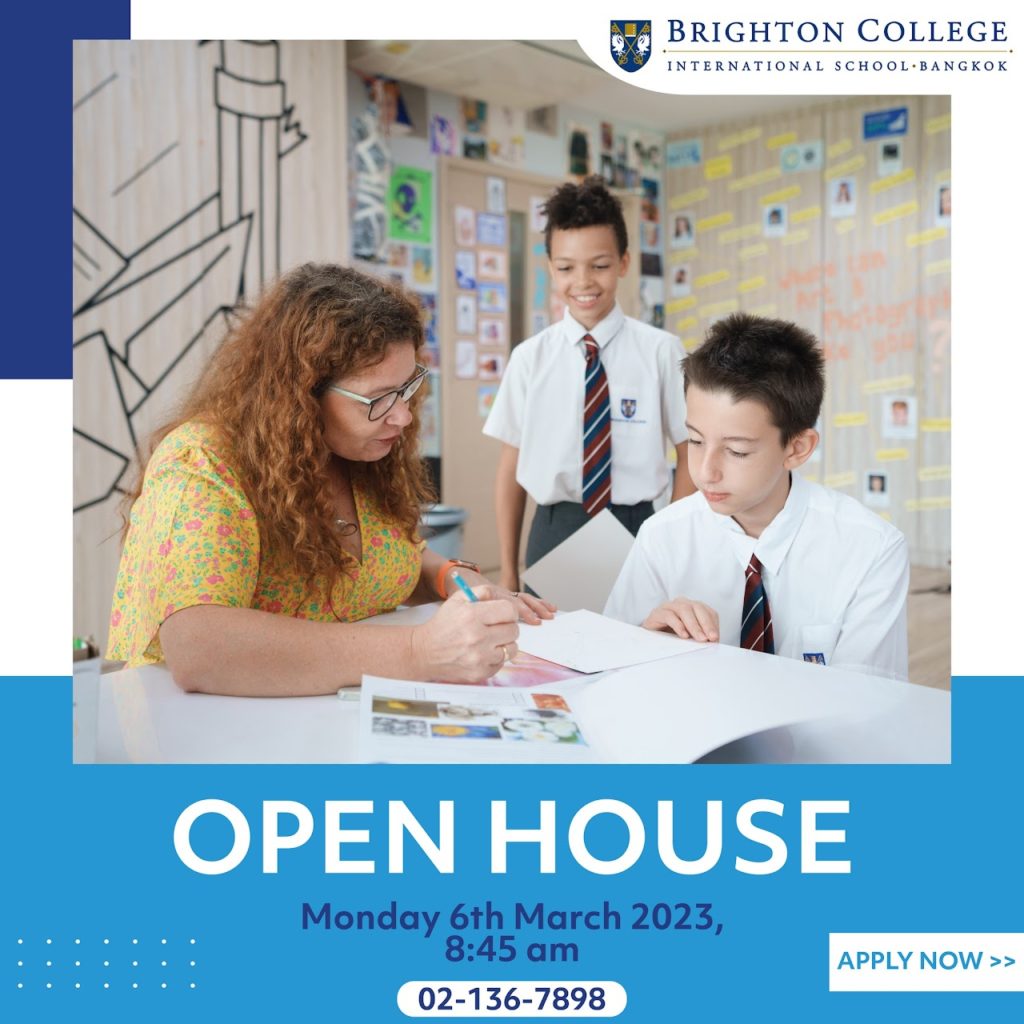 Brighton College Bangkok Open House event on Monday 6th March at 8:45 a.m.
Come and discover our outstanding facilities, meet our staff and pupils and hear from our leadership team about what makes us one of the best-performing schools in the region.
Brighton College Bangkok welcomes families to our Open House event on Monday 6th March to listen to staff and pupils talk about what makes Brighton College so special. Visiting families will be welcome to tour the school during a school day to see our teaching and learning, our wonderful school facilities and our iconic, purpose-built campus in Krungthep Kreetha, Bangkok. Run in close partnership with Brighton College, England's Independent School of the Decade, we have quickly become one of the leading British Curriculum schools in Thailand, creating a Culture of Curiosity, Confidence and Kindness.
For pupils aged 2 – 18.
To register: https://forms.gle/XdH5L4JwSBhgSyfV7
Contact Admissions team:
Email: admissions@brightoncollege.ac.th
Tel: +66 (2) 300 9600
Mobile Tel: +66 (0) 890 09111
Line @brightoncollegebkk