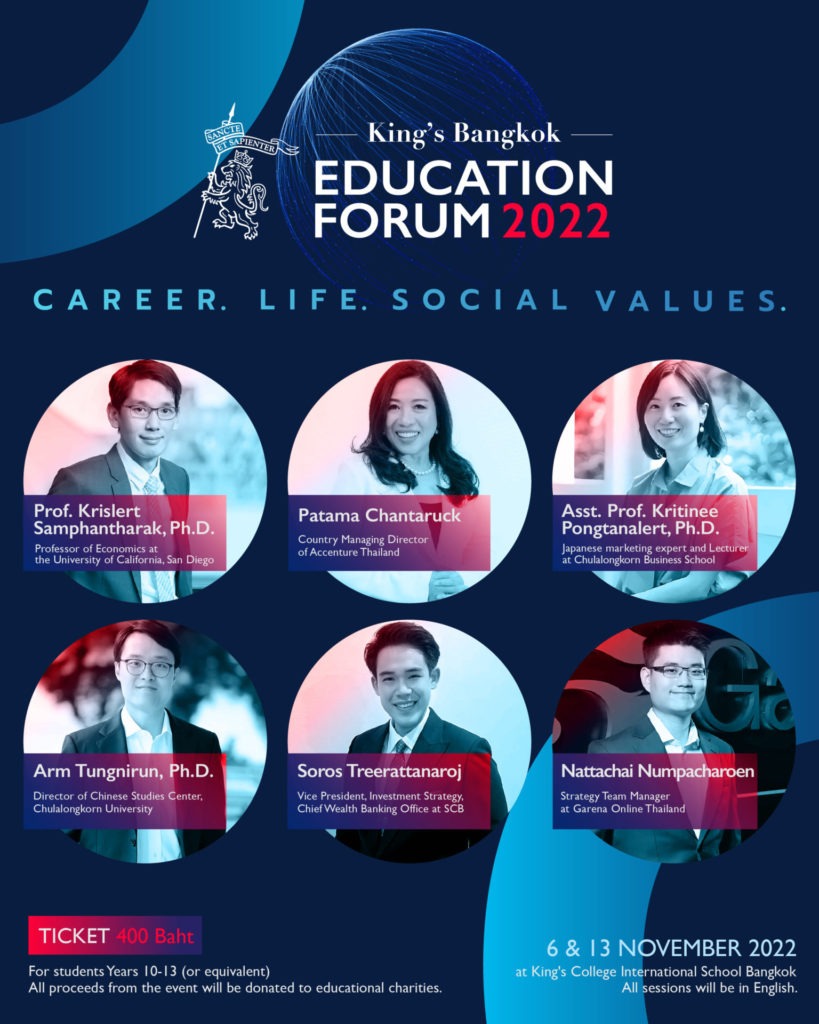 Finding your purpose in life.
How culture can enrich your life.
Lead a better world.
Fulfil your potential.
Discover together at
King's Bangkok Education Forum 2022
Career. Life. Social Values.
The first education forum from King's College International School Bangkok for students in Years 10–13 (or equivalent) is designed to spark passions for young adults to further develop and prepare themselves for future careers with an impact-driven mindset.
Should you wish to sign up, please click HERE.
💡Broaden Your Perspective
On Work, Life and Social Values from inspiring storytellers.
🎓Design Your Path
With opportunities, possibilities, and plans for the top universities.
✨Self Discovery
Discover the education that encourages students to find themselves.
Sunday 6 & 13 November 2022
At King's College International School Bangkok
From 9.15 am – 4.00 pm l All sessions will be in English.
🎟️Ticket 400 Baht/person
*All proceeds from the event will be donated to educational charities.
For more information, please click HERE.