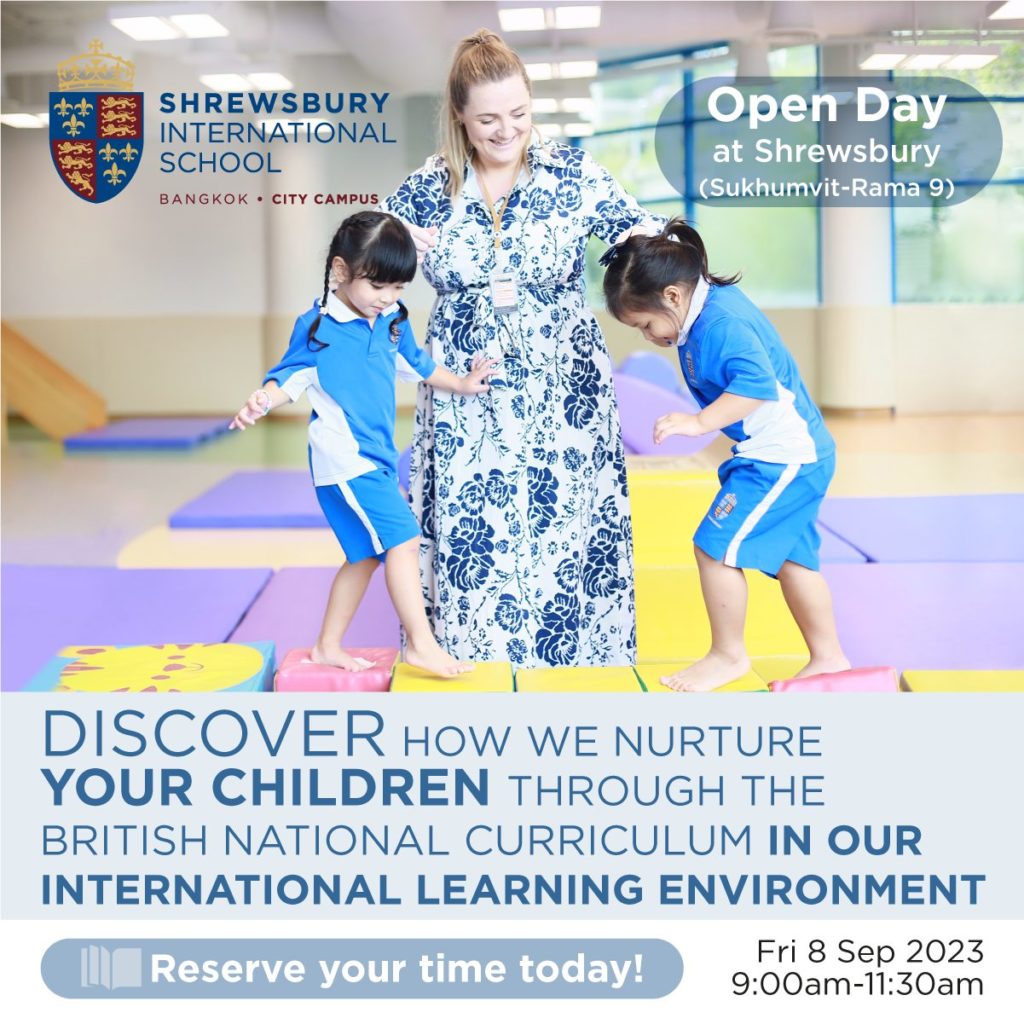 Shaping your child's future with one of Asia's best international schools – Shrewsbury City Campus (Sukhumvit-Rama 9 areas).

Join our Open House on Friday 8th September 2023 from 9.00am to learn more about our English National Curriculum that establish a solid foundation for successful learning in young children. Our positive learning environment with our expert teachers and purpose-built facilities specially designed for children aged 2 to 11 years (Nursery – Year 6 students). Secure your spot and meet our school leaders who will guide you through your child's educational journey at Shrewsbury City Campus: Register now, click https://bit.ly/3QK1akd

Exclusively for families with children aged 1-3 years old, Shrewsbury City Campus also offers the Starfish Playgroup to cater to the unique needs of these young learners, helping to prepare them for their school journey at the very beginning. Our Playgroup is available on Wednesdays and Thursdays: Register now, click https://bit.ly/3OIK180

Your child's bright future starts with us!
For more information, please contact our Admissions team at [email protected] or call 02-203-1222