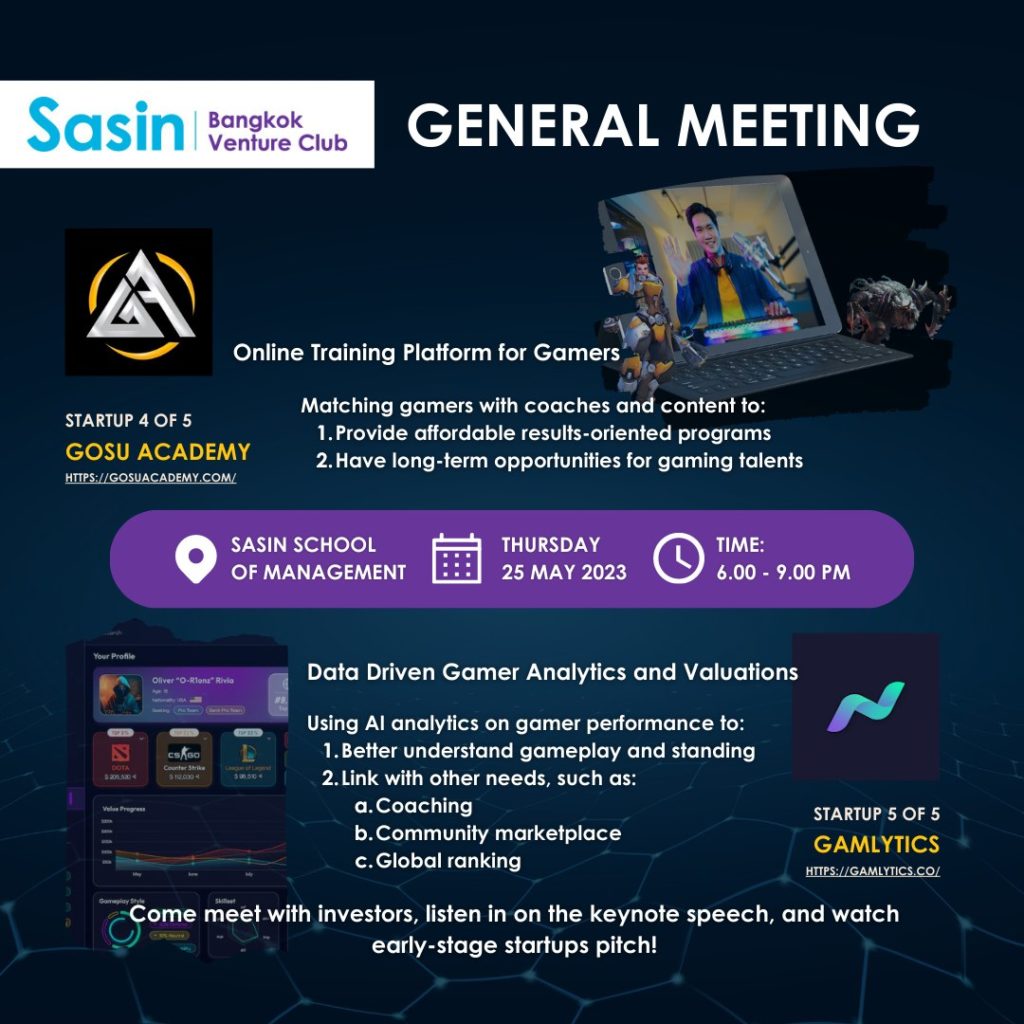 .
Calling all those interested in startups! We warmly welcome you to join us this Thursday for an incredible opportunity to connect, collaborate, and expand your network. Come and be inspired by a captivating keynote speech and witness startup pitches at the General Meeting of the Sasin Bangkok Venture Club.

 Thursday, May 25, 2023 at 6-9 pm

 TK Hall, Sasin School of Management

 Register now 
bit.ly/3I6YpV5
 Startup Pitch (4 of 5): Gosu Academy – Revolutionizing Online Training for Gamers, by Co-founders: Javier Bernal and Braeden Plein.

 Startup Pitch (5 of 5): Gamlytics – Harnessing Data for Gamer Analytics and Valuations, by Co-founder: Casino Apte.
Don't miss out on this extraordinary opportunity! Become part of a vibrant community that cultivates innovation and nurtures aspiring entrepreneurs.