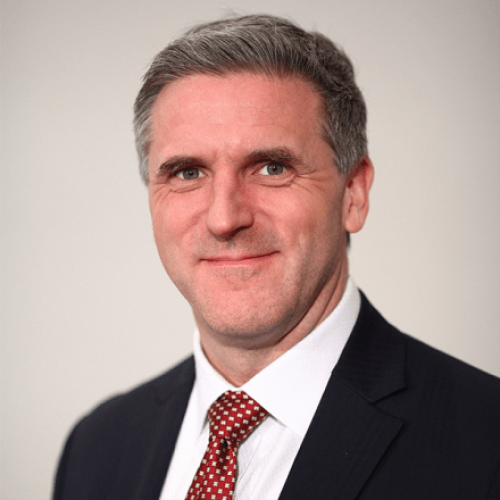 I am honored to be re-elected to the Board of Directors of AustCham for another term.  In addition to being a Director with your Chamber I will continue in my previous role as Vice President.  I'm excited to be a part of AustCham as we continue serving you under the pillars of "Business, Connections, Community".
Recently I was attending the ANZAC Day service at Hellfire pass in Kanchanaburi, joining a fantastic group of AustCham members and their families in the national day of remembrance for those who have served Australia in wars and conflicts over the years.
It was a moving occasion to be at the memorial site in Hellfire Pass as the sun came up and pause in our busy lives to pay thanks and give respect to those who gave so much.  It was an honor to also be joined by Mr Eric Edwards, 99 years old, who served in Australia's armed forced in World War 2.
For many years I've been wanting to come to this service however, due to COVID-19, for the last two years the ceremony has not been held.  To be able to finally join this special and moving event was just one of many signals that slowly and surely Thailand (indeed the world) is emerging from the COVID-19 pandemic.
I work in the restaurant industry operating over 230 KFC restaurants around Thailand.  Like many of our members, our business was significantly impacted by the COVID-19 pandemic.  It was the toughest trading conditions I've ever experienced.  In addition to being tough for business, it was difficult on a personal level as being able to connect, socialize, enjoy a meal together or travel and reunite with family was all put on hold.
Now we are seeing the Government relaxing restrictions on entry into Thailand making it easier for tourists to come and everyone to connect with family around the world.  I've been speaking to our members in hospitality, and they tell me bookings were surging within hours of the Government announcement.  The recovery is surely coming.
During 2022 I trust you are seeing improvements in the economy and your business.  Your Chamber is thrilled to bring back face to face events such as Sundowners and I've loved reconnecting with members and friends again.  You will see a packed schedule of events in the months ahead including the Great Aussie Bash event in May – the premier gala dinner of the year.
For me personally – in 2021 I was involved in leading your Chamber's CSR Committee.  This year I will be moving to set up a new Committee focusing on education.  AustCham has an incredible collection of members from the top education institutions not just in Thailand, but in the region.  I'm excited to bring them together to create events relevant not just to our members involved in education but also to our broader membership base who are interested in education.
Most of all I am looking forward to seeing all of you at future events and reconnecting in 2022.
Finally, thank you to Brendan the fantastic AustCham team who do an amazing job organizing and running a packed calendar of events.  We have a great year ahead.  See you all soon.