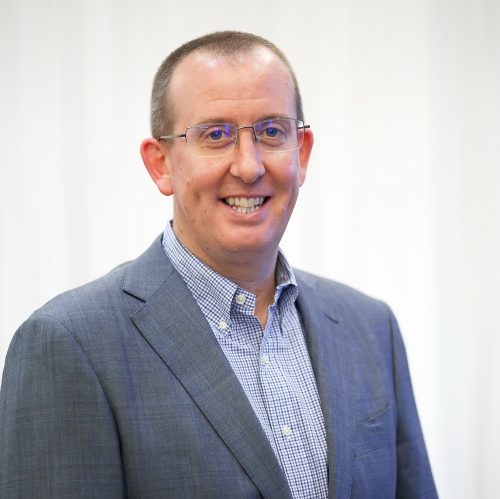 I am extremely proud to have been elected on to the Australian – Thai Chamber of Commerce (Austcham) Board in 2023 and then to have been appointed as the Treasurer. I recognize the importance of this role in ensuring integrity, transparency, and trust in relation to the management of the finances for the chamber. I'd like to thank Frank Holzer for the role he played not only as the previous treasurer but for the guidance and support he is giving me in the handover of this role. Truly I find the Board such a great group of individuals and the team spirit and positive thinking amongst the group is really inspiring.
August has been a very exciting month for the chamber with lots happening. The month started with our popular Sundowner event at SO/ Bangkok and I would like to thank the corporate sponsor Blue Scope for their continued support. The atmosphere at the monthly Bangkok sundowners seems to have really gone to the next level and helps keep firming its status as Bangkok's premier networking event. Aimed for business leaders to come together. The feedback from nonmembers attending for the first time was great. I remember when I first came to live and work in Thailand the Austcham sundowners played a key role in the development of my personal and professional network and recommend anyone new to Bangkok to come along.
Our SME coffee morning followed with an insightful presentation from accounting firm Mazars on the latest tax and accounting updates aimed to benefit our SME members. The coffee mornings are proving popular with many members staying on for further talk in relation to doing business in Thailand. The SME group followed this up with two powerful presentations at our first CEO unplugged breakfast briefing. Andrew Norton of Restaurants Development and Wayne Williams of Minor Group were the perfect speakers to kick off this series of breakfast events aimed at c-suite individuals.
Our Diversity and Inclusion subcommittee have been busy this month not only presenting at the members briefing before sundowners on the important topic of overcoming gender bias but then hosting a separate event on reasons for diversity and inclusion in your business. I would like to thank all involved.
Those keen golfers would have enjoyed our CSR golf day titled Convoy for kids with our CSR committee really raising the bar in what will be a record year of contributions to local charities and those in need.
Finally, we moved south to Phuket for a great event at NH Boat Lagoon Phuket Resort. Great speakers delivered an industry update on the marine industry followed by another great opportunity to network. I was proud that BDO in Thailand were able to be the corporate sponsors to make this happen.
So much positive energy within the chamber championed by Sam and his great team. Anyone thinking of being more involved in the chamber please do reach out to us.
Matthew Cutt
Treasurer at AustCham Thailand