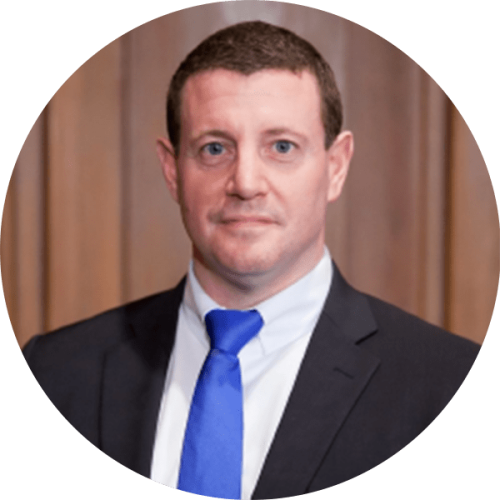 "Dear Austcham Members and Friends,
What a great outcome at years' end for the Chamber after a year of full of challenges and uncertainty. The support of sponsors, members and the tireless efforts of the office team have helped deliver a year far better than anticipated despite the many hurdles that were put in front of us.
Firstly thanks to His Excellency Allan McKinnon, Australian Ambassador to Thailand for his support of the Australian Business community and close work with the Chamber. Our close Embassy and AustCham Collaboration is something we are proud of and grateful for. It resulted in the development of the 10-for-10 – Improving Thailand on the Ease of Doing Business in conjunction with our FCA Partners and this will certainly benefit all of our members.
Our sponsors really do keep the Chamber running and in turn are integral for our business community for them to maintain their support in such a challenging year can't be understated.
We truly appreciate the support this year from:
Platinum Sponsor => Linfox
Education Partner => University of Newcastle, Australia
Gold Sponsors => BevChain, Bangkok Hospital, NS Bluescope, Meinhart, Minor International
Silver Sponsors => ANZ, DollarSmart, dwp, Silk Legal
Bronze Sponsors => ANCA, BDO, Blackmores, Kings College International School, Lexicon, Mazars, St Marks Australian International School, Victorian Government, WHA Group
and for so many of you to have signed up for next year already is truly appreciated and we look forward to continuing to deliver benefits to you and your companies in 2022.
Again, not to be understated the support from our many venue and events sponsors throughout the course of the year, some of these opportunities still exists for next year so please get in quick by contacting the office as these opportunities always fill.
Despite the long-term shutdown of businesses, we are pleased that our Membership remained steady throughout the year, our current numbers are as good as we have seen in many years and we expect this to grow as the new year gets underway. Thank you for supporting us, it's greatly appreciated.
2021 Wrap up
As mentioned, we are very proud of what has been delivered to our members in challenging times, we can all agree that this was certainly a different year and the Chamber did its best to adapt. Initially taking everything online to make sure our members kept updated with all the changes COVID-19 brought then pivoting then to get everyone back together in physical events as we have done tonight. The initial pivot to online and the development of our online / digital assets, and received overwhelming positive feedback from members; we will work to strike the right balance between physical events and online offerings as next year progresses.
We launched Women in Leadership's Walk-the-Talk activities on International Women's Day at the Australian Embassy; more events have followed, and we see this going from strength to strength in the new year. Well done to the WIL committee for making this happen and also being the driving force behind the AustCham Inclusion & Diversity statement and pledge mid-year – have you and your company taken the pledge yet?
Our CARE packages initiative included 4 packing events at Sofitel Sukhumvit, Westin Grande Sukhumvit, and twice at Bangkok Marriott Marquis Queens Park. Congratulations to the CSR Committee for helping us help so many in need!
CARE packages containing essential items were delivered though 6 CARE Hubs –
Duangprateep Foundation
Thammasat University Field Hospital
Queen Savang Vadhana Memorial Hospital (Sriracha)
Rayong Hospital
Chiang Mai Field Hospital and
One Phuket
To families in need that were heavily impacted by COVID-19. Truly one of our greatest achievements for the year on the back of support from so many chamber members, specifically:
11 CARE Supporters – thank you to – Blackmores, Makro, United Relocations, Allied Thailand, Sofitel Sukhumvit, Westin Grande Sukmumvit, Bangkok Marriott Marquis Queens Park, Callington, Sachachol Food Supplies, Bevchain and Linfox Logistics
Over 100 CARE Supporters
308 CARE Donators – Many donated on numerous occasions, from Thailand and as far afield as Australia, the Middle East, UK, Singapore. Thank you to companies with high donations – Krungthai AXA, Linfox Logistics, Bevchain, Off Road Accessories, Garth Adrian Whitehead, Soneva Findraising, NS Bluescope Steel, BCCT, DWP, Blackmores, Jason Crobett, Dragon Capital Management, Chris Dodd. Thank you to our members children who gave up their pocket money.
2,700 boxes packed to date = 2.7m THB of donations = 2,700 families better off due to the kind donations, support, CARE given by our Sponsors and Member – From the Austcham CSR Committee and the AustCham Board of Directors as MASSIVE THANK YOU FOR MAKING THIS CAMPAIGN SUCH A BIG SUCCESS AND OUR ABILITY TO GIVE BACK TO THE THAI COMMUNITEE AT SUCH A CRITICAL TIME.
Look out in 2022 for new campaign – Stationery for Success and Computer for Causes and other CSR and Sustainability Initiatives.
For total 2021 events we organized 40 webinars / online meeting since lockdown came back in May and still managed 20+ physical events, including 15 in the last two months, which reached over 3,000 of our member audience in 2021. Again, great support from our members as we adapted through the year.
Thank you to my fellow AustCham Directors and everyone who has assisted on sub-committees and a range of other activities and initiates this year. The same thanks to past presidents and Board Members who continue to contribute to the chamber beyond their term. It can be a challenging task at times in addition to normal work demands so your support and assistance is greatly appreciated.
I had the pleasure of honouring Leigh Scott-Kemmis with the President's award for 2021. Leigh has been a person who has provided tremendous support to the Chamber and its members over many years. As a former President he was instrumental in shaping the strength that the Chamber enjoys today and is an absolute asset for the Chamber and all of its members. Congratulations again Leigh on your well-deserved recognition!
Last, but certainly not least, the AustCham office team truly are the wheel that keep us in motion. Sincere thanks to Brendan, K. Mhoo, K. Kaew, K. Nong, K. Ngarm, K. Zam, K. Boi and welcome k Earth our new Membership Relations Officer to join with AustCham Team!
Simply put we couldn't do what we do without your efforts, always so busy in the background the engine room of the Chamber.
Looking forward to 2022 – we plan to return to our usual high energy approach to engagement:
Bangkok Sundowners & Business Briefings on 1st Wednesday of each month, with 2nd February confirmed at Sirimahannop (Bangkok Marriott Marquis Queen's Park)
Plus five Phuket, two Chiang Mai, and two ESB Sundowners & Business Briefings during the year
Major events, include The Great Australian Bash Sponsored by Linfox on Saturday 12th February, plus the ANZAC tour, AFL Grand Final and Golf Day
Industry focused presentations and panels from our committees & working groups
Maintain CSR engagement, with new initiatives planned
Finally continue with our strong online assets to assist in promoting your business
If you have any suggestions, feel free to reach out to us anytime
Thank you all again for your support this year, I know next year will have many more memorable moments for us all but until then please enjoy some downtime with friends and family, Merry Christmas and a Happy New Year!"