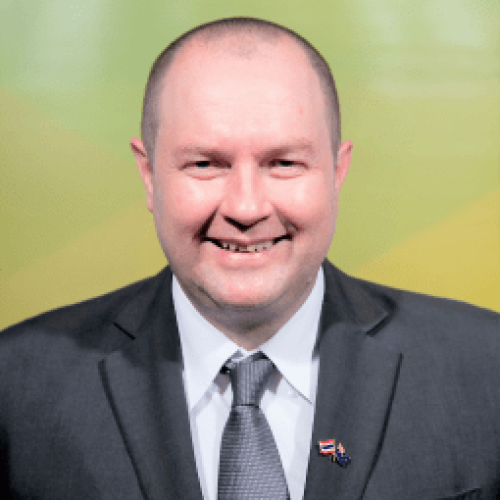 "Dear Austcham Members and Friends,
Greetings from your Chamber! 2022 has had a tentative beginning, but the general feeling is we're getting back on track as we move into February.
AustCham Thailand often acts as a gauge for member confidence, and our return to events with February Sundowners is welcome news for our networking members.  We are once again holding in an outdoor setting – Sirimahannop – The Heritage, ASIATIQUE The Riverfront – with a business briefing from BDO Thailand to be held prior.  
While the situation appears to be ever improving, AustCham Thailand will continue to keep members and the community updated on what is happening with government announcements both in Thailand and Australia, and encourage you to stay in touch with our COVID-19 page as a reliable source of information or, as always, contact the Chamber for advice.
Our Annual General Meeting is scheduled for Wednesday 2 March 2022, and at this time we are calling for nominations from the membership base. If you are interested and would like to know more, please feel free to reach out to me directly at executivedirector@austchamthailand.com.
Finally, in our Member Corner, we are delighted to welcome six new members to the Chamber, and look forward to working with them on business and professional growth. We also continue to feature articles from our members below – if you would like to contribute to our Thought Leadership blog, please reach out to us!
Wishing you a successful month of February ahead!"