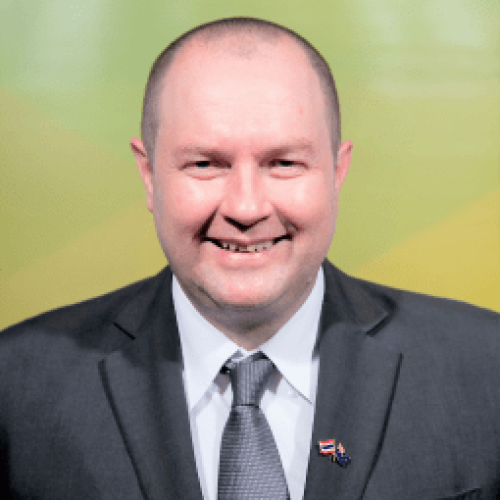 "Dear Austcham members and Friends,
We start 2023 with a fully booked February Sundowners networking event at Sirimahannop – The Heritage on Wednesday 1st February, with a Member Briefing with BDO in Thailand held prior providing insights into what is ahead of us in 2023. We look forward to welcoming everyone back to events and hoping it's a sign of a busy and fruitful year for AustCham and our members.
A reminder that the Annual General Meeting will be on Wednesday 1st March 2023 and if you are interested in nominating yourself or another member for the AustCham Board, please submit your  nomination form before Friday 10th February 2023.
As our members' businesses begin to rebound, our first business briefing of the year is focused on a Hospitality and Tourism Outlook – The future is MICE are we ready! on Thursday 16th February evening; a must attend event for our multiple members in this sector.
Wrapping up our February preview, we celebrate Australia Day a little late at the Great Aussie Barbeque on Saturday 11th February at King's College International School Bangkok – we look forward to seeing you all there!
Looking into our communications, our members continue to be important contributors and you can keep update on what's happening in the business community in our Industry Focus section below. We also encourage you to follow our Australian-Thai News Updates page as a source for what's happening in the Australian-Thai community.
Finally, we are delighted to welcome 10 new members to the Chamber and look forward to working with them on business and professional growth.
Wishing you a successful month ahead and all the very best for 2023 and beyond!" 
Brendan Cunningham
Executive Director of AustCham Thailand