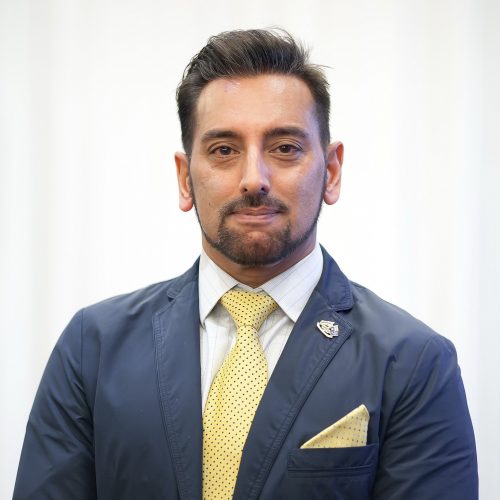 It is an honor to serve you as Board Member for just over three years and to see the Chamber, our members and our sponsors harness and work together under our pillars of Business, Connections and Community. As Platinum Sponsors Linfox has had a long and successful partnership with the Chamber and are proud to be one of the largest employees of Thai nationals by an Australian Company in Thailand.
We ended May with 410 members as we keep our membership base above 400 and with many potential new members engaging with the Board and our AustCham office. The June Sundowners on 7th June at Sofitel Bangkok Sukhumvit Hotel saw over 30 new or potential new members attend our prestigious event. These potential new members had yellow badges to allow them to be easily recognizable by other members and Board members. Everyone we spoke to said they thoroughly enjoyed this Sundowners and see why AustCham is the best networking and hospitably chamber in the Kingdom of Thailand. Next time you are at Sundowners please introduce yourself to the yellow badge participants. We are sure we have many things in common and may even be able to build business connections.  This Sundowners briefing session on "Empower your Brain" by Bangkok Hospital was well attended.
Also, at this Sundowners we were very pleased and grateful to receive our first major donation to the AustCham CSR Committee from Fenix XCell, a member of AustCham who in their recent golf event raised 300,000 Thai Baht and donated the whole proceedings to AustCham CSR and specifically to our nominated charity, The Child Development Foundation. Who support children in under privileges regions on Thailand with education and customized medical care. Michael Moir, Founder and Managing Director of Fenix XCell presented the cheque to AustCham at the event and also committed to supporting AustCham CSR campaigns throughout 2023. What an amazing opportunity for all our charities this year.
In June we also held our Digital Marketing Event "Unlock the Power of AI and Build Your Digital Marketing Toolkit" which was again a major success with over 30+ delegates joining, and they heard from our keynote speakers who shared various interesting aspects on AI. This is being held on the 2nd Tuesday of every month over six months.
Andrew Norton, President AustCham has been focused over the past few months in setting the strategic direction of the Chamber for the coming years with Member and Sponsors engagement and ensuring the Chamber adds value both professionally and personally front and center. We are also working on diversifying and increasing both our membership and sponsorship base with young professionals focus and individual membership growth as well as some big Australian Brands joining our sponsorship community.  
From a committee perspective June has seen many of our committees start building their calendar of events from 2023. The Hotel and Tourism Committee headed up by Board Member Khun Juthamas Carranco, have Breakfast Briefings plans for mid-year as well as member surveys for improved engagement and also Tourism updates from government bodies post the summer break.
A new and exciting new committee the 'Young Professionals', chaired by new Board Member Joana Button, will focus on engaging our existing and new members on how Business and Connectivity can support their careers and future development. Joana and her committee team have many amazing and great ideas to implement in the coming year. Please watch this space for more updates.
I held the first new CSR Committee team in June with 7 great professionals from our Membership base coming together to focus on our Community Pillar and how we can support the Thailand and Australia charities under of focus areas of Education, Health and Wellbeing and Diversity and Inclusion.  After the great success of the COVID-19 CARE Packages in 2021 we want to return to the success of that campaign with some new campaigns in 2023/4 supporting those in our communities who really need them.
As we approach the summer months July is another full calendar for AustCham and our members. We have no less than three sundowner events in July. On 5th July Meinhardt will sponsor the Bangkok Sundowners at Okura hotel with a pre-briefing on 'Smart Buildings of Tomorrow'.
On 14th July in Hua Hin at Laksasubha Resort Hua Hin we will have our first Sundowners of the year at Hua Hin. Khun Lak, AustCham ex-President will be attending the event and the pre-brief session will be by Bangkok Hospital.
On 21st July we will hold our Eastern Seaboard Sundowners at Pullman Pattaya G Hotel with event sponsors WHA and TMX Global. Please come and join us at these events and kick start your summer with AustCham.
Also, on 10th July Fenix XCell will organize the Duke of Edinburgh Golf Event, AustCham members will receive a significant saving on players' tickets. Please refer to AustCham website for more on this and all upcoming events in July at www.austchamthailand.com.
Finally, I would like to thank all our members, sponsors, and the communities in which we live and operate in for your valuable and ongoing support. If you are taking break over the summer period, enjoy and if available please come to one of our events in July. 
Very best regards and look forward to meeting with you at future Chamber events.
Saj
Sajid Iqbal
Vice President at AustCham Thailand