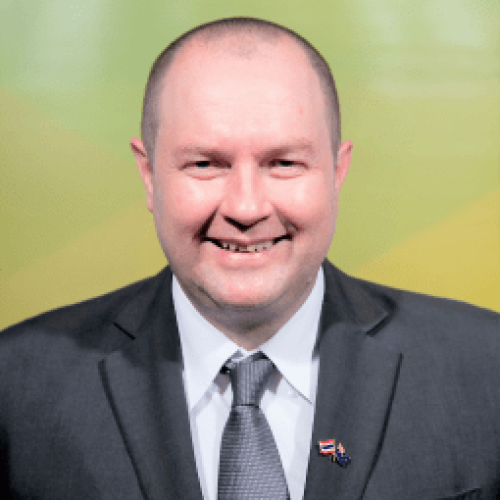 "Dear Austcham Members and Friends,
Greetings from your Chamber!  The easing of restrictions in October is providing some hope for businesses in the hospitality and related sectors, with hopes for further easing in the latter part of October to November.
AustCham Thailand will continue to keep members and the community updated on what is happening with government announcements both in Thailand and Australia, and encourage you to stay in touch with our COVID-19 page as a reliable source of information or, as always, contact the Chamber for advice.
Our CARE Package drive continues and has now hit 1,800 boxes donated with the help of our friends at the British Chamber of Commerce Thailand (BCCT). Our Chambers came together for another packing day on Saturday 25th September and distributed our third batch of 600 boxes to our 6 hubs. We once again would like to express a sincere 'thank you' to all who have donated to the COVID-19 CARE Package project.
Looking forward to October, we have scheduled a webinar on "Smart Warehouses: New Normal of Industry" on 5th October and a virtual meeting on "Developing your team – why now is better than later" on 7th October, plus plan a return to in-person events in Phuket later in the month – watch this space.
Finally, in our Member Corner, we are delighted to welcome five new members to the Chamber, and look forward to working with them on business and professional growth. We also continue to feature articles from our members below – if you would like to contribute to our Thought Leadership blog, please reach out to us!
Wishing you a successful month of October ahead!"