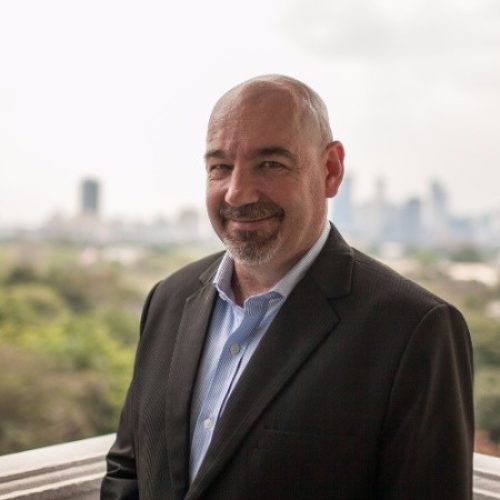 Firstly, please join me in congratulating the AustCham office team for a fantastic AFL Grand Final event. To be able to host such a successful 550-person event again shows positive signs that we are firmly moving back to normal.
It is my distinct honour to be charged with running our SME subcommittee. Our SME members make up the largest proportion of our membership, so providing the best value and service helps the foundation of a strong chamber, and this is a goal I strive to achieve.
We have all shared the unwanted Covid experience, and it has had varying impacts on us all. While its effects have lasted longer than many had hoped or expected, there are now positive signs that we can start to get on with things again.
I personally believe AustCham can be central to the goal of regrouping and growing and help all of our members in that challenge.
Loyalty, compassion, and networking through our strong pillars of Business, Connections and Community can make all of our businesses stronger.
Through the support and contacts of our President Khun Lak, the SME subcommittee is in the process of working with The Office of Small & Medium Enterprise Promotions (OSMEP), a government organization with 7 million members, and the Board of Trade SME subcommittee, to expand our reach and impact in assisting our member businesses better connect with fellow Thai business owners. The focus of this will be seen in an increased and improved Showcase event to be held in February 2023.
We have also established our monthly SME Coffee sessions, which have proved to be very positive and gaining in popularity. At these we cover topical events, have guest speakers and regulatory updates. If you have not been we would like to welcome you along to our next one.
Finally, I would like to give thanks to Khun Lak and the AustCham board, and the members of the SME subcommittee, Andrew Norton, Khun Chokdee Wisansing, Paul Dibbayawan, Roxana Matei and Stuart Shaw, as well as the tireless efforts of the AustCham Team who have continued to build on the work of those before us, we have something very special and all of you as members should be very proud. Our membership numbers have surpassed pre-Covid levels and we have a lot of exciting events coming up with APEC and the 70th anniversary celebrations.
Let's finish 2022 as strong as possible and look forward to an amazing 2023.
If I can help in any way, please do not hesitate to reach out to me with your feedback and ideas – my email is [email protected]
Simon Wetherell
Director, AustCham Thailand