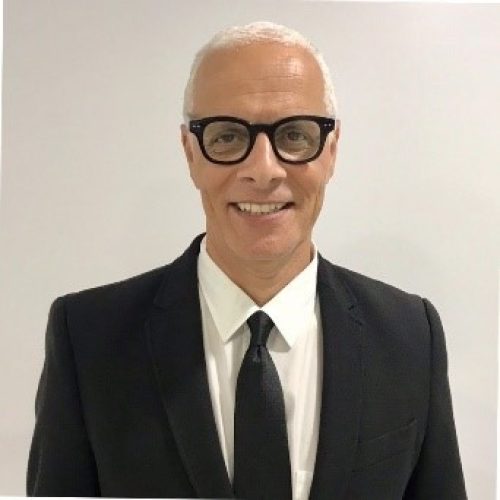 "Dear AustCham Members, friends and community leaders,
I am deeply honored to present the monthly September message. It was a month of significant milestones and achievements for our chamber, and I am excited to share the highlights with you.
In September, we welcomed 10 new members into our ever-growing community. Notably, Kingsgate joined us at the Platinum level, alongside Linfox. We are truly grateful for the generous support from Kingsgate and Akara Holdings' management and staff. Their commitment to our chamber reinforces the strength and unity of our network.
Throughout the month, our chamber office played host to numerous major events and activities. These events were a resounding success, and I'm delighted to inform you that they will continue into October and November. The enthusiasm and engagement of our members are truly commendable.
Our Sundowner events have consistently attracted both new and existing members. The member briefings, in particular, have seen a significant rise in attendance, reflecting the growing interest in our activities in Bangkok, the Eastern Seaboard, and Phuket. It is heartening to witness the continued growth of our chamber's presence and influence.
Several of our subcommittees have gained significant momentum and have been actively contributing to our event calendar for the remainder of 2023. It is especially encouraging to see a strong interest in these events, with many of them already fully booked. This demonstrates the relevance and appeal of our initiatives.
In a significant development, September marked the formal signing of the Memorandum of Understanding (MOU) between our chamber and DEPA (Digital Economy Promotion Agency). This partnership holds great promise for our future endeavors and aligns with our vision for a digitally driven strategy.
Internally, we have initiated several improvements aimed at enhancing project management within our team. These changes are expected to increase efficiency and ultimately lead to improved productivity. These efforts will be particularly valuable as we roll out our digital assets strategy in the coming months.
We concluded September on a high note with one of our flagship events, the AFL Grand Final, attended by over 520 guests. This remarkable success would not have been possible without the unwavering support of our sponsors and event supporters. We extend our heartfelt gratitude to Kingsgate, Linfox, BevChain, ANCA Group, Bangkok Hospital, NSBlueScope, Meinhardt, Minor International, TMX, BDO, dwp, WHA, Blackmores, King's College, Mazars, as well as our event supporters Samitivej Hospital, Lady Pie, Pernod Ricard, Singha Corp., and King's College for making this event unforgettable.
Our SME and Legal/Advocacy committees have been collaborating to provide our members with the latest and most relevant policies concerning tax, BOI, and other critical business activities. What began as a small group of attendees at the start of the year has now evolved into sold-out events, demonstrating the value of these initiatives.
We also had the privilege of witnessing the recent AFL Asian Cup, which typically attracts teams from several countries. We eagerly anticipate an even more extensive program for 2024.
As we look ahead, the year is far from over, with several exciting events scheduled between now and the end of 2023, including the NextGen launch on October 19th. We are committed to continuing our journey of growth, collaboration, and innovation.
Thank you for your unwavering support and dedication to our chamber's mission. Together, we are forging a brighter future for our members and the communities we serve.
Sam Hanna
Executive Director at AustCham Thailand