At King's College International School Bangkok,
knowledge alone is not enough to be a teacher. One must have the heart of a teacher,
a heart that is open and embracing; strong, yet gentle. The kind of heart that students
look up to.

For this reason, we carefully handpicked 38 teachers from over 1,500 applicants.
To learn more about them, in this interview, we asked one vital question:
"Why did you choose to become a teacher?"
Join us and find out more about their personal journeys.
Different hearts come together from different backgrounds
with the same purpose: To develop a great heart within every student.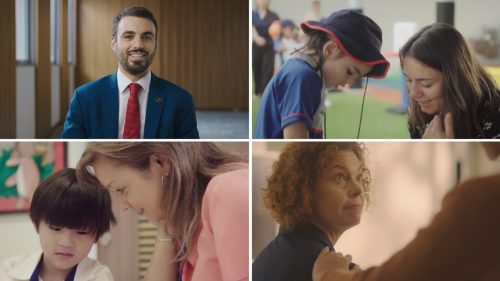 Discover a new experience in education
and learn how a great heart can begin at King's Bangkok.
You will be guided through the educational approach that made King's College School, Wimbledon
(King's Wimbledon) one of the most academically successful schools in the world.
You will also learn from the Heads and teachers selected by King's Wimbledon
for the vision to replicate success at King's Bangkok. A school tour is optional for this event.

King's Bangkok now welcomes applications for boys and girls
aged 2–15 (Pre-nursery to Year 10) for the academic year 2021.
Years 11–13 will open in the subsequent academic years.
Please email us with any enquiries at admissions@kingsbangkok.ac.th

or visit our website at

www.kingsbangkok.ac.th

Tel 02 481 9955