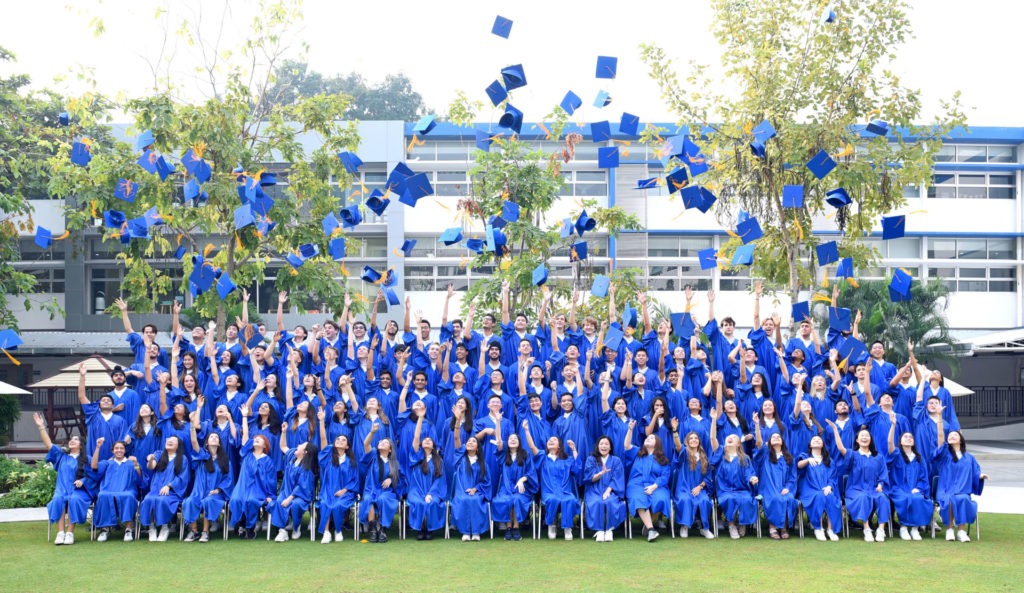 On 28 September 2017, three students walked onto the NIST stage, shook hands with Game of Thrones star Nikolaj Coster-Waldau and began telling the stories of their service groups. The youngest of the trio, a soft-spoken student in his first year of high school, described the vision of Plastic Free NIST, their alignment to the UN Sustainable Development Goals, and how collectively our actions can truly make a difference. The service group he described was one he and several classmates had created nearly three years earlier, and their advocacy drove our school to change our practices in environmental sustainability.
That moment on stage captures just one of the many memorable stories of the truly unique Class of 2021. From their time in elementary and middle school to their last days as NIST students, their determination, curiosity for learning and passion for improving lives has emerged again and again. Even as their final two years in the Diploma Programme transitioned between in-school and online learning, their positive spirit and focus on all they could be grateful for—rather than on that which they had lost—demonstrated a maturity and commitment to our community's values far beyond their years.
One of their many "losses" along the way was the missed opportunity in writing the IB exams. However, the Class of 2021 again proved themselves exceptional even in a year in which global IB results set new records. Their average score of 37.8 represents the highest in NIST's history, and an incredible seven students earned a perfect score of 45. Highlighting their diversity and commitment to internationalism, 58.6% earned a bilingual diploma, more than double the typical global average.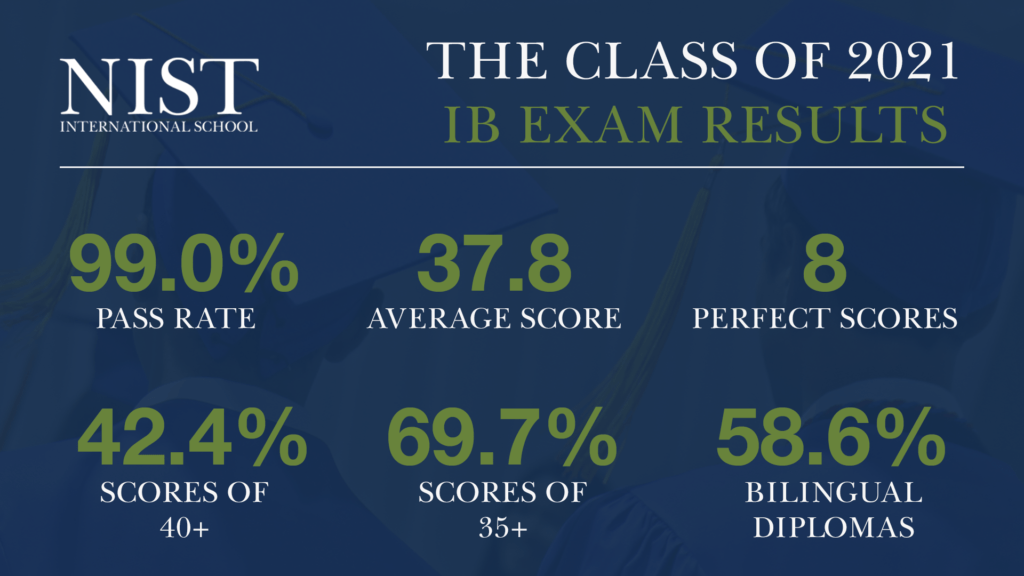 That same diversity emerges through their planned studies beyond NIST. Those who have already accepted offers will attend a wide range of institutions in 15 countries on five continents, and even more varied majors. From computer science at Cornell University and econometrics & operations research at Tilburg University to drama & theatre studies at Trinity College Dublin and mechatronics engineering at the University of Sydney to clinical psychology at Comillas Pontifical University and law at National University of Singapore, the list of destinations represents the full breadth of learning.
While 24% and 56% of the Class of 2021 will be attending top 25 and top 100 universities respectively, we're even prouder of the fact that each student has committed to pursuing their own path in an effort to positively impact others. Whether dreaming of being on stage and screen, coding apps and software, or introducing new models of sustainable business, our newest graduates carry with them a commitment to making the world a better place.
Congratulations to the Class of 2021, their families and friends, and all those who have supported them in their journey through NIST.
For more information about NIST International School, see https://www.nist.ac.th/