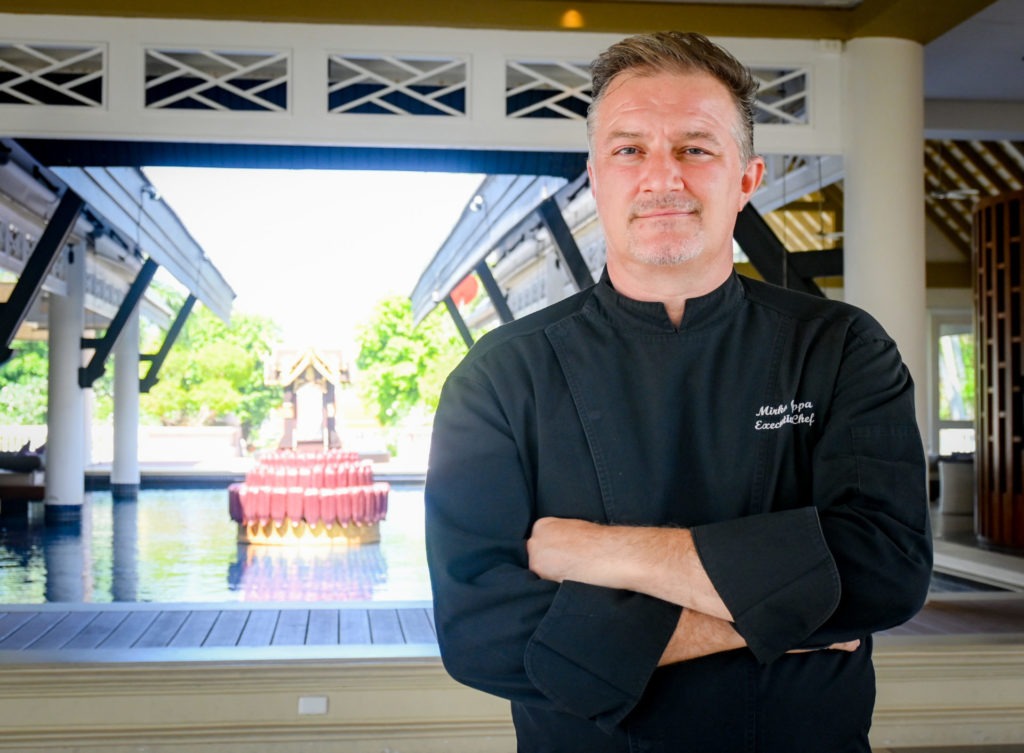 PHUKET, Thailand – March 2023 – Angsana Laguna Phuket is thrilled to announce the appointment of Chef Mirko Cappa as the new Executive Chef of the resort. Chef Mirko brings with him a wealth of culinary expertise and leadership to oversee the resort's seven restaurants and bars.

Chef Mirko started his culinary journey in 1992 at 1 Star Michelin restaurant in Italy and has since held several senior culinary leadership roles across Asia, Europe to globally. He is a passionate and experienced chef who believes in creating unique and memorable culinary experiences for guests.

With his extensive knowledge of Thai cuisine and local ingredients, Chef Mirko has cultivated strong relationships with local suppliers and developed a talented team of chefs. He brings a fresh perspective to the resort's dining offerings, with a focus on innovative dishes that showcase the best of the region's cuisine.

"I am thrilled to be joining the team at Angsana Laguna Phuket," said Chef Mirko. "I am excited to share my passion for food and hospitality with our guests, and to create memorable dining experiences that showcase the best of Thai cuisine."

"We are delighted to have Chef Mirko join us at Angsana Laguna Phuket," said Anders Dimblad, Area General Manager of Angsana Laguna Phuket. "His extensive experience, culinary expertise and passion for hospitality make him the perfect fit for our resort. We are confident that our guests will enjoy the new dining experiences that Chef Mirko will bring to our resort."

With Chef Mirko's appointment, guests can look forward to a range of delicious and innovative dishes across the resort's seven restaurants and bars. The team at Angsana Laguna Phuket looks forward to welcoming guests to experience Chef Mirko's culinary creations.

For more information, please visit the Angsana Laguna Phuket website at www.angsana.com/thailand/laguna-phuket