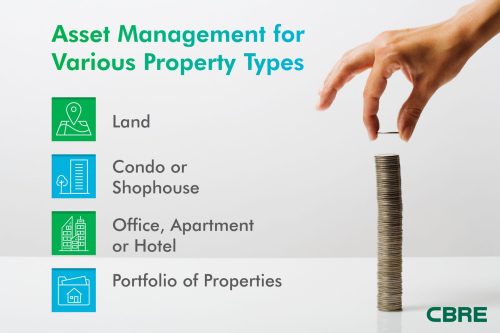 Thailand's real estate market is both competitive and dynamic with developers and investors facing many challenges, no more so than in 2021. With many developers rescheduling their projects, and investors revisiting their portfolio strategies, CBRE, a leading international property consultant, sees asset management as a vital tool to manage risks for property owners in response to the rapid changes affecting the property market and the economic burdens which follow each emerging wave of the pandemic.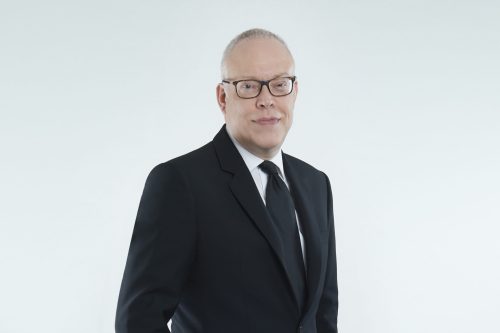 Mr. Nicholas Vettewinkel, Director of Capital Markets – Investment and Land at CBRE Thailand explained, "The rapidly changing dynamics of Thailand, Bangkok in particular, is putting new pressures on the Bangkok property market in 2021. Against a backdrop of increasing supply in the residential, office and retail markets, the impact of COVID-19, and the implementation of the new Land and Building Tax, investors and developers are having to adapt."
"There have not been many cities in the world, other than in China and Dubai, that have undergone such a dramatic change in the property market due to the significant investment in mass transit infrastructure over the last 15 years. Likewise for Bangkok, the development of mass transit infrastructure has facilitated not only new pockets of development in the key commercial sectors, but radically altered the previously established residential development model. With these structural changes, asset management could help property owners actively respond to the changes in the property market affecting their portfolio," added Nicholas.
A good example of adopting asset management strategy is that CBRE advised a landowner on their acquisition of a small neighbouring land plot, located on a major road, to add to their extensive land holdings facilitating high rise development and increasing the buildable area of the combined land plot by nearly 300%.
The other interesting case study is that after consulting with an investor who wanted to sell their old apartment building with declining occupancy to lower than 50%, CBRE advised the client to renovate the property rather than sell it. After the renovation, the occupancy increased to 90% and rental rates improved 20%. With the improved performance, the owner decided not to sell the property and the property has continued to perform well despite the pandemic.
Effective property Asset Management requires detailed knowledge of the property market, as well as an understanding of property owner's needs, their financial requirements and tolerance of risk. The key essence of asset management is to identify opportunities and risks and through a thorough understanding of the market, deliver solutions to create positive outcomes for investors. Asset Management is a template for property owners to enhance and maximize the positioning of their assets, but also help to manage and mitigate risks, based on a pre-agreed strategy. 
"We have applied Asset Management techniques with all types of property assets, from land to complete buildings. This can range from acquiring neighbouring property to improve land shape and development potential or renovating a building to remain competitive. In a dynamic market like Bangkok where new supply is a constant threat to existing buildings, neglected properties can benefit from Asset Management to help determine the correct level of investment to improve the building's performance. Doing nothing is not a viable option," added Nicholas.
In 2021, property owners must be prepared to actively tackle the inevitable changes in the market with in-depth market knowledge and analysis to devise the right strategy and make the most suitable decision for each property in their portfolio before it is too late.
Follow us on
Facebook: CBRE Thailand
Twitter: CBRE Thailand
Instagram: CBRE Residential Thailand
LINE: @cbrethailand  and @cbreland
LinkedIn: CBRE Thailand
YouTube: CBRE Thailand