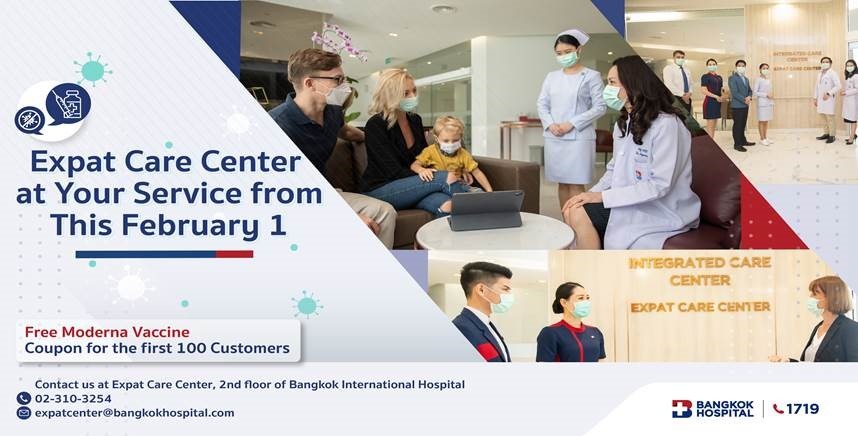 Our new services – Expat Care Center opened on February 1st , 2022
The center will offer medical services to Expat and their families. The doctors in Expat Center will offer medical care of simple treatment (primary and secondary care). In case patient come with multiple problems who needs to see multiple specialists, our expat care center doctors will refer patients to each specialty and at like a case management, be the center of information, help patients to understand their health condition in overall big picture.
Remark: Special Promotion for the first 100 customers who use the expat center services, can use their hospital bill to exchange Moderna Vaccine Voucher.
For more information, please contact:
Location: Expat Care Center, 2nd floor, Bangkok International Hospital (BIH)
Service Hours: 08.00 – 16.00 hrs. (Monday-Saturday)
Tel: 02-310-3254
Email: [email protected]
Website : https://www.bangkokhospital.com/en/expat