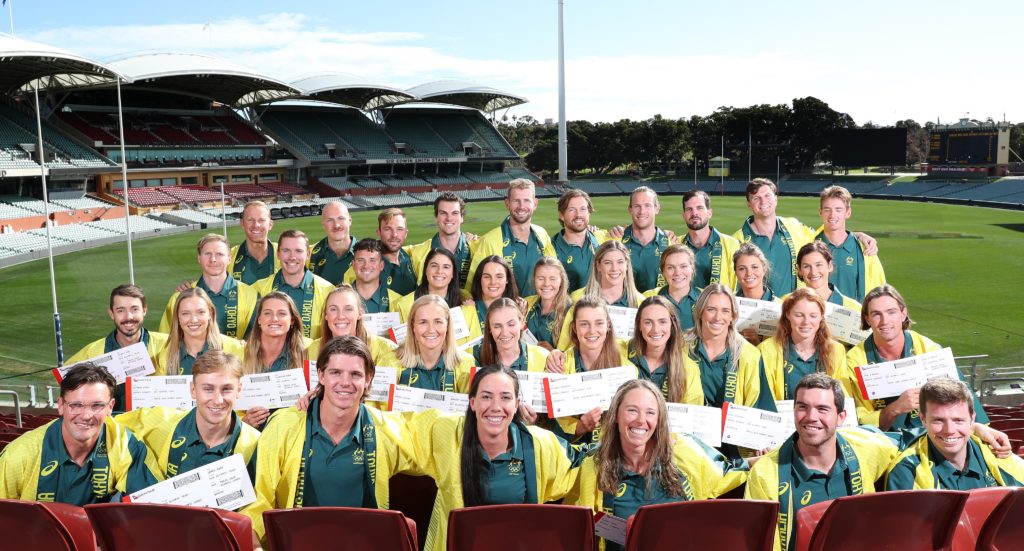 Two Bangkok Patana alumni are on the #RoadtoTokyo as they have both qualified for their national Olympic teams. Grad'14 and former TigerShark Captain Luke Gebbie will be representing the Philippines in both 50m and 100m Freestyle swimming while Molly Goodman will represent Australia as part of their rowing team.
Tokyo will be Molly's second time at the Olympics as she rowed for Australia in the 2016 Olympics in Rio de Janeiro. Molly attended Primary School at Bangkok Patana and returned for a visit a few years ago. She first started representing Australia in 2011 at the Junior level and joined the Senior level in 2014 before going on to represent Team Australia in the 2016 Olympics. She went on to win the 2017 world title in coxless four and in 2018 took the Silver medal at the World Rowing Championships in 2018 and 2019.
Luke, whose father is from New Zealand and mother from the Philippines, spent his Secondary School years at Bangkok Patana, from Year 10 through Year 13. While at Bangkok Patana he was a member of the TigerSharks swim team and was captain as a Senior student. He was a key member of the team that won the SEASAC Boys' Championship in Jakarta in 2012 and was voted "Most likely to be an Olympic athlete" in his final year!
After graduating from Bangkok Patana, Luke returned Bangkok Patana to work as a Junior Squad Coach before going to university in Melbourne where he trained and represented the University of Melbourne on their swimming team. More recently, he was a medallist in the SEA Games in 2019.
During his time at Bangkok Patana, he was coached by now Cross Campus Assistant Principal Cindy Adair and after Year 12 he trained with her father in New Zealand. (Cindy, her father and her brother all have swimmers they previously trained competing in the 2021 Olympic Games.)
Cindy Adair remembers him from school, "He has always been a really dedicated swimmer. We had attendance competitions for the Swim team and he always won because he never missed a training session. So, his hard work and dedication has really paid off."
"I am so proud of him, having coached him for so long," she continued, "It is really inspiring for the other kids in the TigerSharks that you can come from an international school and go on to that next level."
Bangkok Patana School is the original British international school in Thailand. For more information, please contact admissions@patana.ac.th. or visit www.patana.ac.th