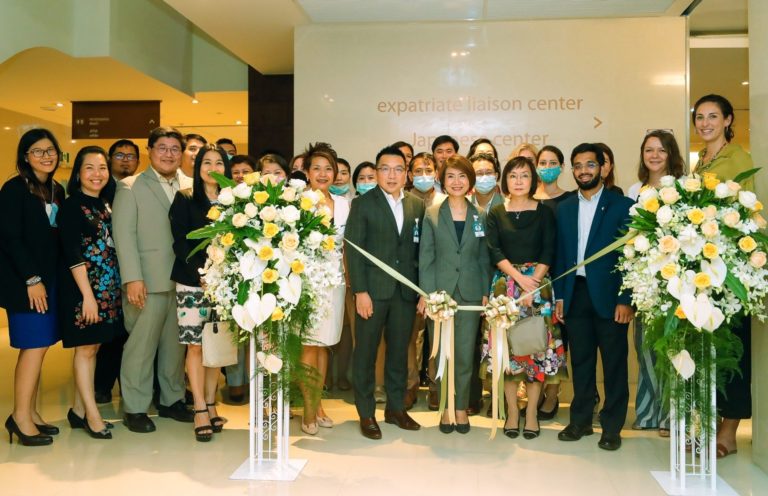 Bumrungrad International Hospital recently celebrated the grand opening of the Expatriate Liaison Center, with desks located in two separate locations: 10th floor of the Bumrungrad International Clinic (BIC) Building and 2nd floor of the Bumrungrad International Hospital (BIH) Building. The center operates from 8:00 – 18:00 daily.
With a multilingual staff, the Expatriate Liaison Center will focus on the various needs of expatriate patients and guests, while helping them navigate their way through the hospital.
This center is a single contact point for enquiries, follow up questions and feedback.
Locations & Contact Details:
2nd Floor at BIH Building (next to the Insurance Counter) , Tel 02-011- 2478
10th Floor at BIC Building @ Expatriate Liaison Center & Japanese Center, Tel 02-011-3081
Email: expatliaison@bumrungrad.com
Photo: Artirat Charukitpipat, CEO (center); Suthon Chutiniyomkarn, COO (left of center), with distinguished guests.