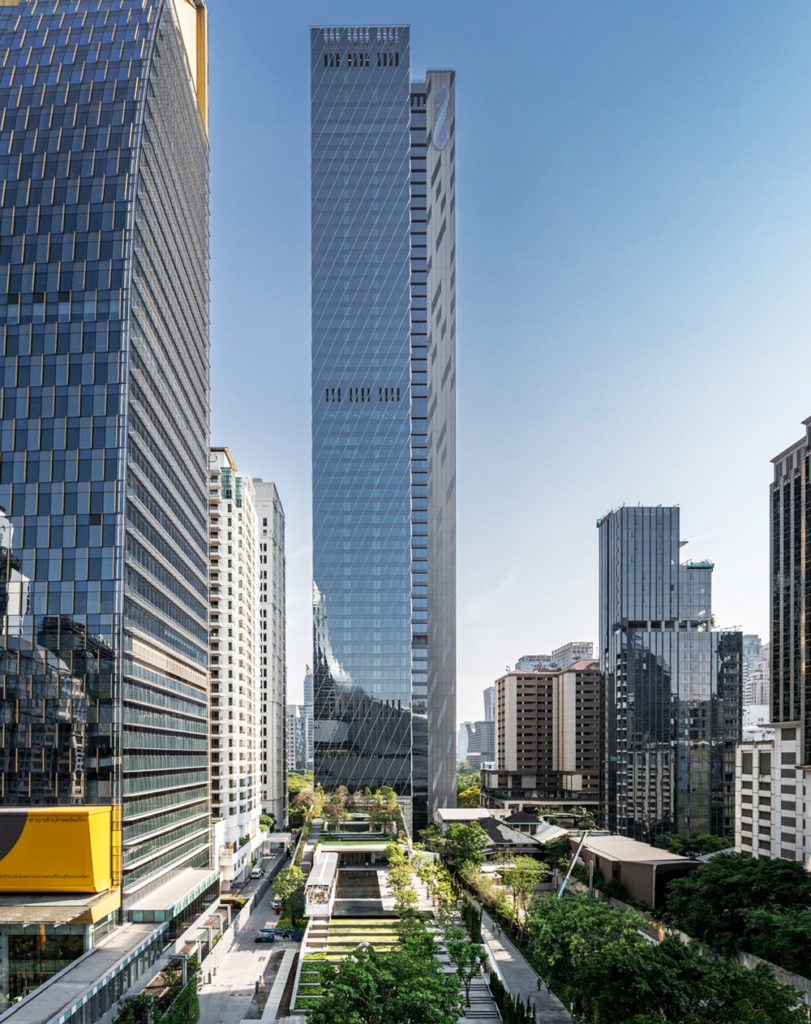 New tenant CBRE shares reasons for choosing OCC as its new head office.
Bangkok – June 20, 2023 – RML (Raimon Land Public Company Limited), a leading developer of luxury and ultra-luxury real estate with numerous outstanding projects, showcased the exceptional OCC (One City Centre), currently the tallest office building in Thailand, located next to BTS Ploenchit. OCC was developed under the concept of 'Reimagine Your World'. CBRE, the world's largest commercial real estate services and investment firm and OCC's new tenant, shared reasons why it chose the building as the location for its new head office in Thailand. RML also appointed CBRE as the sole leasing agent overseeing the provision of professional management services to the landlord and tenants of OCC.
Mr. Korn Narongdej, Chief Executive Officer of RML, said, "RML is delighted to welcome CBRE as a new tenant of OCC. Having CBRE as a tenant reinforces our confidence that OCC, which was built under the concept of "Reimagine Your World", can meet the needs of our tenants both in terms of being a perfect workspace and a place that matches their lifestyle. Inside OCC, we have uniquely selected restaurants, cafés, and an upscale restaurant on the rooftop for everyone to relax to the fullest. OCC is also nestled in an area considered to be the best location in Ploenchit. That is why CBRE chose this building as a new location for its head office in Thailand. And with CBRE's extensive experience as a leasing agent and management of luxury office buildings around the world, we decided to appoint CBRE as our sole agent overseeing provision of professional management services to the landlord and tenants of OCC. This explains why OCC has received a very good response with already 70% occupancy rate of office buildings and retail spaces."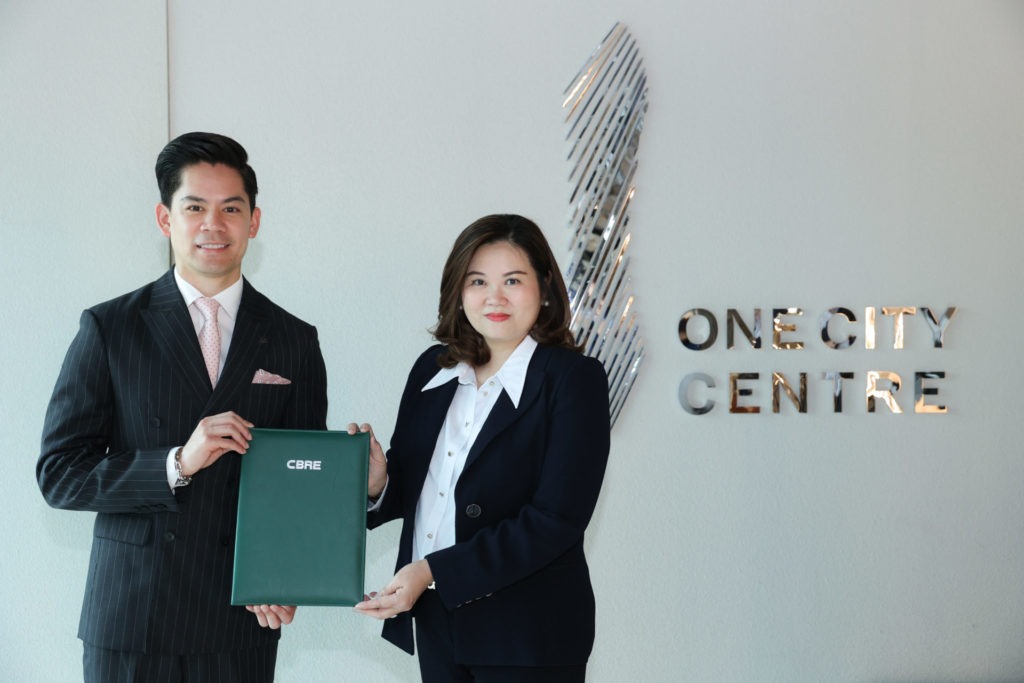 The image and location that reflects its identity.
Ms. Roongrat Veeraparkkaroon, Managing Director of CBRE (Thailand) Co., Ltd., shared, "CBRE is a real estate service company with branches in more than 100 countries around the world. Therefore, we have a set of standards for our office in each country. Choosing an office building is one way to reflect the identity of a company to customers, partners, third parties, employees as well as talent that is interested in working with us in the future. If we choose a Grade A office building with a good image, it promotes a positive image of the company as well. Another undeniable factor in selecting an office building is a strategic location that is not merely convenient, but also has a great surrounding environment and facilities. For all these reasons, CBRE has chosen OCC as our new headquarters. This marks CBRE's first relocation of the head office in 20 years. We decided to move to OCC because it perfectly answers every need we have. First and foremost, OCC is in the Ploenchit area, which all of our employees are familiar with as it is the location of our former office. Secondly, OCC also brings in modern technologies to facilitate and provide good health to our tenants. Since employee centricity is something that we have always focused on, it was important to choose this building to provide a better working life for all CBRE employees."
CBRE strongly believes that OCC meets the requirements of being a quality office building based on STAR principles, including:
Sustainability – OCC has been certified by international sustainability standards including LEED and Fitwel.
Technology – OCC is equipped with technologies that meets people's needs in terms of comfort and hygiene such as contactless technology, etc.
Amenities – OCC is fully equipped with many facilities and in a convenient location where both the public transport system and private cars are easily accessible.
Resilience – OCC is flexible in terms of design and functionality, meeting the needs for a hybrid way of work that suits a younger generation of emerging talent.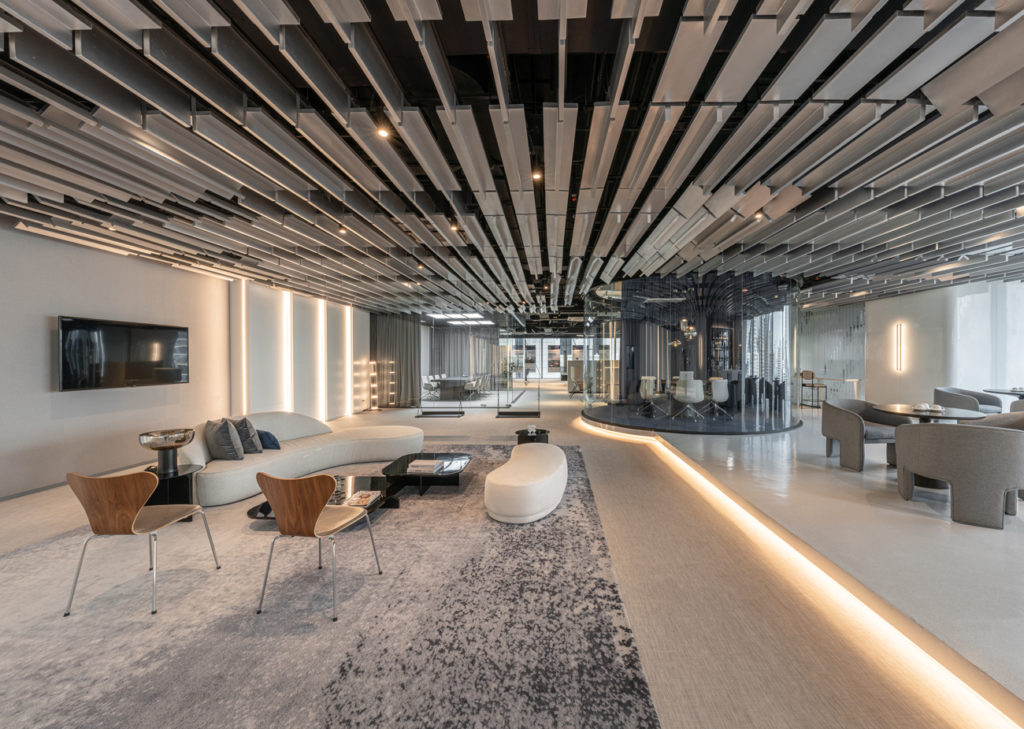 The exceptionality of OCC
"One of the highlights of OCC that impresses everyone is clearly the view." Ms. Roongrat discussed. "When standing inside the building, you see panoramic views of the Embassy of the Netherlands and the US Embassy. If looking from the other side of the building in a bird's eye view, you will spot Lumpini Park and see beyond to Bang Krachao. Not every office building in the center of Bangkok can provide a unique and clear view like this. And, of course, another equally outstanding feature of the OCC is how it was built to be 'a lifestyle destination' consisting of renowned restaurants, cafés and a Sky Bar. OCC promises to be a happy workplace as much as a place for networking, whether people work in the building or not."
Ms. Roongrat also added that "Another unique feature of OCC is the fact that it was developed under a collaboration between Thailand's leading developer of luxury and ultra-luxury real estate, RML, and Mitsubishi Estate, one of Japan's leading real estate developers. This is a major strength in attracting tenants. And as CBRE is OCC's sole leasing agent, we are confident that this building will attract tenants from a diverse range of businesses. With insights in the real estate market as well as a deep understanding of what tenants are looking for in an office building, CBRE is ready to fill the space for rent and attract tenants, including both local companies and multinational corporations, to be a part of this building, ranging from financial and banking companies to management consulting firms, IT and tourism companies."
At 275.76 meters, OCC is currently the tallest office building in Thailand. Developed under the concept of "Reimagine Your World", it provides tenants with a superior office solution through a smart user experience. Located on 6 rai of land opposite Central Embassy, it is just a 2-minute walk from Phloen Chit BTS station, from where there is a connecting skywalk from the building. Additionally, OCC is only 200 meters from the Ploenchit Expressway entrance and exit. Tenants can choose from a variety of rental spaces within the building as it is designed to be flexible and can be adjusted according to changing needs in the future. Whether you need a small office or a large multi-story office, OCC has it all covered. Tenants can move in immediately.
For more information, please call CBRE at 02-119-2707, 089-010-5410 or find more information at https://bit.ly/3MtkCxX
Follow us on
Facebook: CBRE Thailand LINE: @cbrethailand and @cbreland
LinkedIn: CBRE Thailand YouTube: CBRE Thailand
Twitter: CBRE Thailand Spotify: CBRE Thailand
Instagram: CBRE Residential Thailand