In a great example of collaboration between fellow Austcham members,  LVL Wellbeing hosted a trial live streaming yoga stretch session, direct from their content studio in Dubai into the offices of global design company DWP  in Sathorn. 
LVL co-founder and chairman Graeme Perry explained how the LVL "Wellbeing for Teams" platform works:
"Each individual or team well-being journey is different, so LVL provides a holistic wellbeing platform that allows companies to manage their own team engagement depending on local preferences.    Individuals and teams can access live, on-demand and masterclass content at home, in the office, or while traveling, covering anything from HIIT, Zumba, mindfulness, nutrition, financial wellbeing amongst many other topics.  We've designed our platform with diversity and inclusion in mind, with something for everyone to enjoy.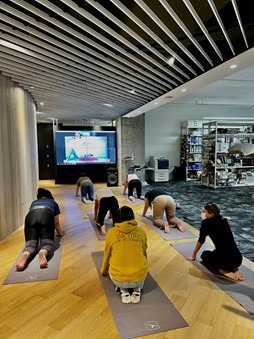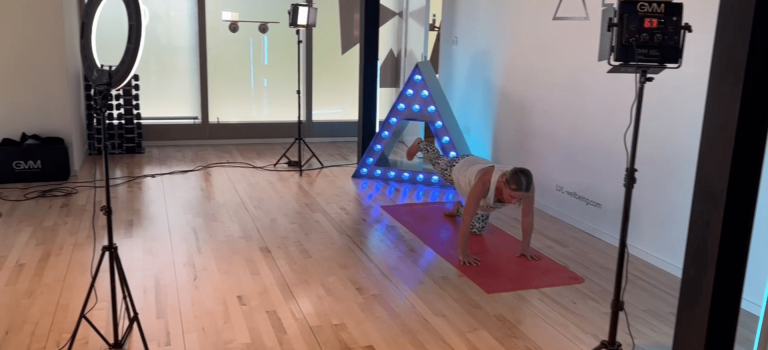 We also help companies create digital wellbeing spaces in their corporate buildings; often taking advantage of underutilized areas within the building, or converting under-used gyms.  Anything from a small wellbeing corner, to a single digital studio, right through to a full club concept including co-workspace and multi-use digital studios.  It's a true hybrid solution for the "future of work"…(work from home/work from office)"
Graeme added "We're really excited to be working with forward thinking companies like dwp.  Their "Design for a Better World" vision fits well with our own "Prioritize Well" vision. Partnerships like this allow our clients to offer the LVL program not only to their team members, but also to their clients as an add-on to their own commercial offering"