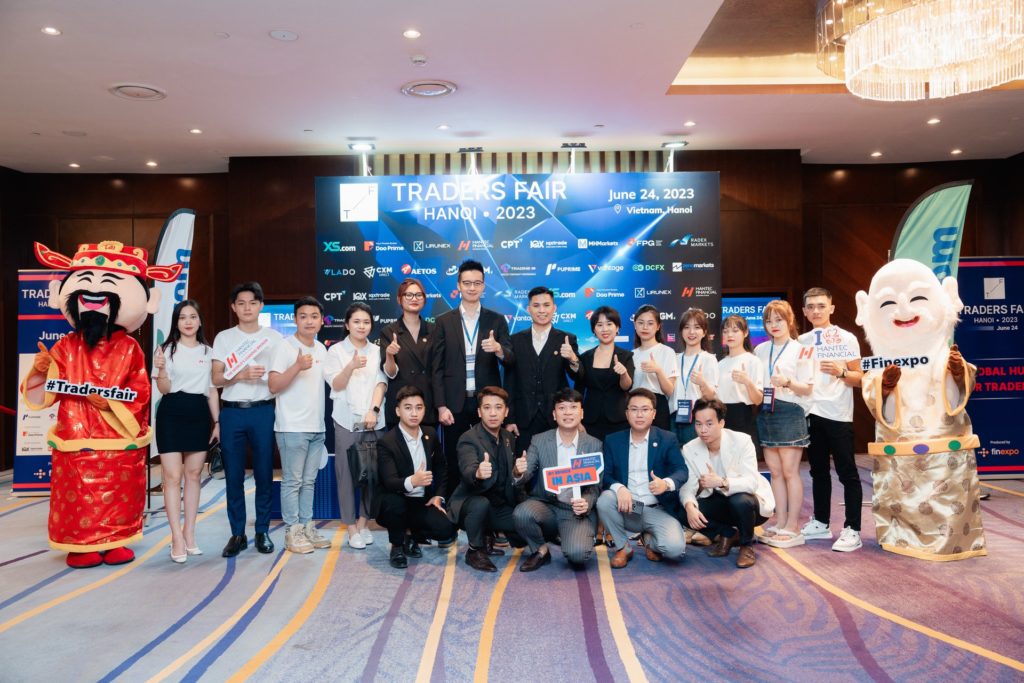 Hanoi, Vietnam – June 24, 2023 – Traders Fair, the renowned international trade fair, once again triumphed as it brought together industry professionals from around the globe at the prestigious InterContinental Hanoi Landmark72. This one-day extravaganza proved to be an outstanding platform for networking, knowledge-sharing, and forging new connections.
Traders Fair is not your ordinary trade exhibition. It stands apart with its innovative and interactive formats, captivating attendees with a plethora of engaging activities. The event provided a unique opportunity to participate in educational seminars and workshops led by renowned industry gurus. Visitors had the privilege of gaining insights and expertise from global trading experts who generously shared their valuable experiences.
The highlight of the fair was the unparalleled networking opportunities it offered. Participants rubbed shoulders with influential industry figures and connected with international brands, paving the way for potential collaborations and partnerships. The atmosphere buzzed with excitement and anticipation as like-minded professionals gathered under one roof, fostering a spirit of camaraderie and knowledge exchange.
Adding to the thrill were the exhilarating lucky draws that kept attendees on the edge of their seats. Prizes ranging from exclusive trading tools to luxurious getaways were up for grabs, leaving participants eager to test their luck. Traders Fair took entertainment to new heights, ensuring that attendees enjoyed every moment of this immersive experience.
This year's exhibition has not only provided a platform for professionals to expand their knowledge but also fostered an environment where meaningful connections were formed. Finexpo is proud to contribute to the growth and development of the trading community.
Join us in two upcoming colossal exhibitions of the year, with Fintech Thailand at the Forefront.
Traders Fair Johannesburg South Africa 2023 – September 16, 2023, at the magnificent Protea Hotel Johannesburg Wanderers in South Africa.
Fintech Thailand 2023 – September 27-28, 2023 at the prestigious Royal Paragon Hall in Bangkok. Fintech Thailand 2023 is your gateway to witnessing groundbreaking innovations, engaging in insightful discussions, and forging partnerships that will shape the trajectory of the fintech landscape.
"We extend a heartfelt invitation to all industry professionals, enthusiasts, and thought leaders to join us in these monumental exhibitions," said the Finexpo team. "Traders Fair Johannesburg South Africa 2023 and Fintech Thailand 2023 are set to revolutionize their respective industries, providing unparalleled opportunities for growth, learning, and collaboration. We look forward to welcoming you to these exceptional events."
Reference: