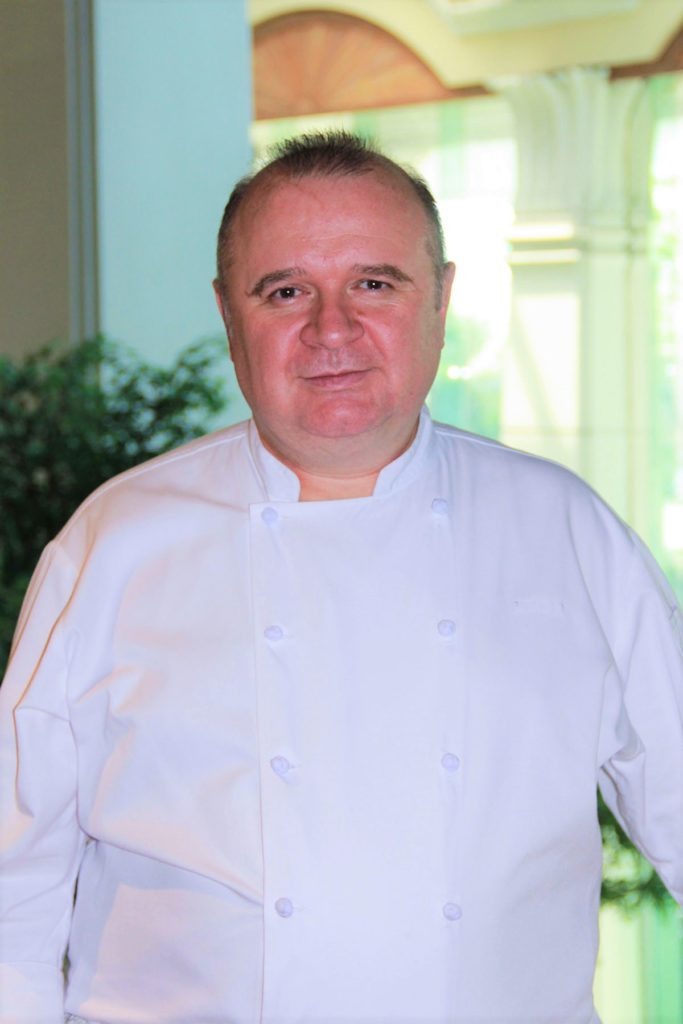 Grand Hyatt Erawan Bangkok is excited to welcome the hotel's new Executive Chef David Senia, who brings with him a wealth of culinary experience honed at renowned Michelin-starred restaurants in Europe and Asia. Prior to joining Grand Hyatt Erawan Bangkok, Chef David had been Executive Chef at Capella Singapore Hotel since 2013.
A French national, Chef David's epicurean journey began at the age of 14. In France, Chef David
worked at 2-star Michelin restaurants L'Oasis and Le Chantecler, and at 1-star Michelin restaurant
Château Eza.
Chef David commenced his career as Commis Chef in 1989 and garnered experience in many destinations including Hong Kong, Philippines, Japan and Singapore. He believes that working in multicultural environments for 30-plus years has given him a broader skill range. "Exposure to different countries, different flavours and different people makes an international executive chef stronger, he said.
Beyond the culinary arts and kitchen operations, Chef David is squarely focused on customer satisfaction. "I love to create culinary art which fulfils individual guest expectations while delivering reliable, genuinely caring and timely service," he said.
In his free time, cooking and searching for new flavour inspirations remain a big part of his life. "I love to visit the markets to search for new inspirations and push the boundaries of the kitchen and culinary art," Chef David said.
Chef David will be overseeing all culinary operations, including the hotel's acclaimed events catering, and showcasing his vast knowledge with the best-quality ingredients and presentation. Moreover, he and his team will implement new sustainable initiatives and locally source ingredients to support the environment. With years of experience across Europe and Asia altogether, Chef David's skill and passion will further enhance the dining experience and add a fresh spark of inspiration to the culinary team at Grand Hyatt Erawan Bangkok.