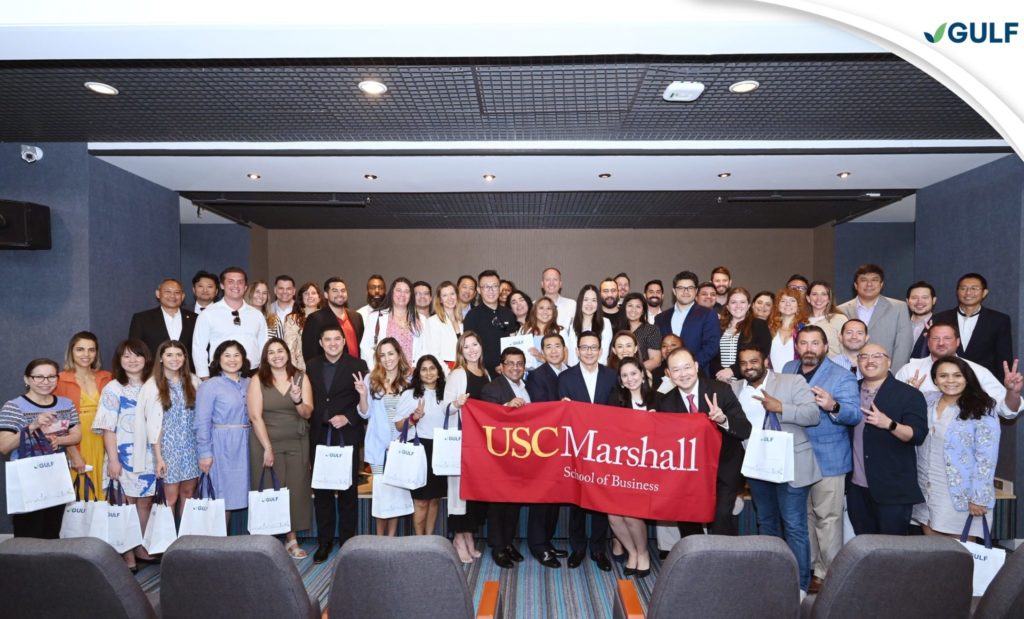 GULF hosted an interactive and informative session for a cohort of 65 Executive MBA (EMBA) students from the Marshall School of Business at the University of Southern California (USC), USA. The session aimed to provide valuable insights into the company's business, key success factors, investment strategies, and GULF's sustainability efforts in the ever-changing business landscape.
.
GULF emphasized its business diversification and commitment to decarbonization, as well as its dedication to corporate social responsibility to foster social development and improve the quality of life for individuals both within and outside the organization.
.
The session highlighted GULF's ongoing commitment to education, which includes initiatives such as student mentoring, scholarship provisions, and support for various educational programs.