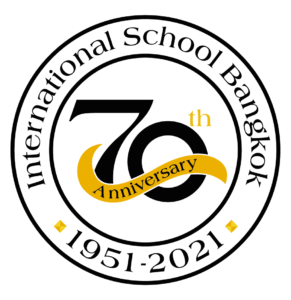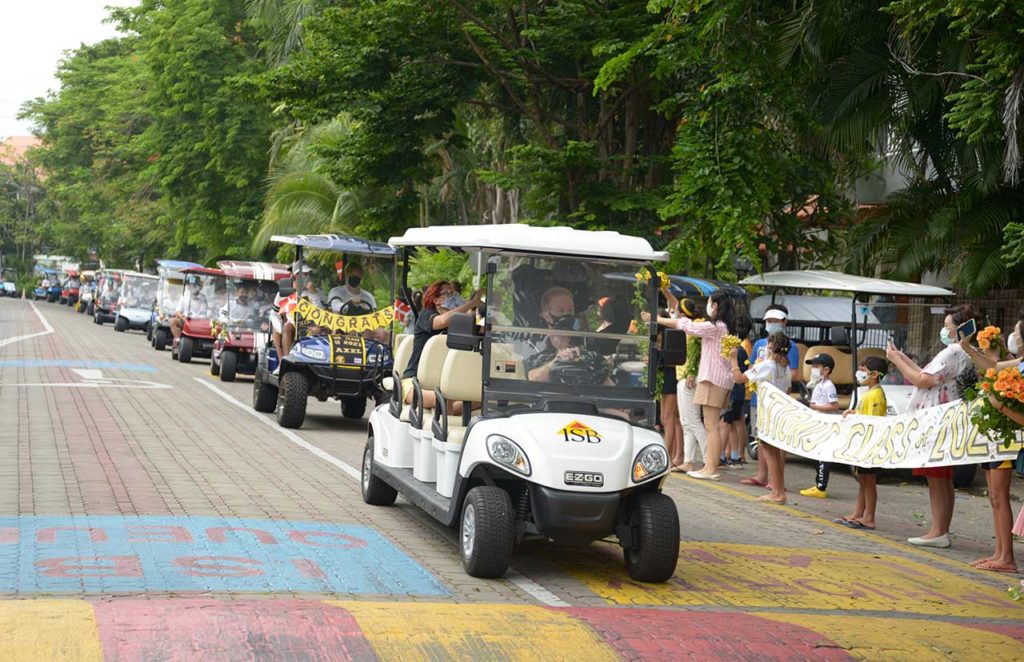 With an average Diploma score of 36.5 points (the world average this year being 33.02 points), ISB students continue to lead the way in IB results with a 100% pass rate. 30 students celebrated a score of over 40 points, with three students achieving the perfect score of 45 points which is an incredible achievement, given the challenging situation faced by students this past year. Bilingual Diplomas were awarded to 32 students.
ISB graduates are now heading off to undertake further studies at 83 universities in 12 different countries across the globe, with degree courses including Artificial Intelligence, Law, Cognitive Sciences, Clinical Psychology and Film. A full list of college acceptances can be found at https://www.isb.ac.th/about/school-performance/
'With over 50 IB Diploma Program courses on offer at ISB, students are able to tailor their learning to enable them to truly discover their talents and passions, and leave ISB fully prepared for a bright future at university and beyond. As ever, we wish our graduating Panthers of 2021 much success.' said ISB Head of School, Dr. Andy Davies.

About International School Bangkok (ISB)
ISB first opened as the International Children's Center on the grounds of the U.S. Embassy in 1951. It was the first international school to open in Thailand and serviced U.S. Embassy families and other expatriates in Bangkok at the time. In 1960, ISB moved from the U.S. Embassy grounds to a large campus on Sukhumvit Soi 15. Seven years later, at the peak of the Vietnam War, when enrollment boomed to over 3500 students, a second campus was opened in Bangsue for a number of years to accommodate the expansion. In the 1980's, the ISB Board of Trustees had a vision for a school that would be unrivalled in the region, moving to its present location in Nichada Thani, a 90 Rai campus was opened in 1992, with some of the best facilities in the region. 2018 marked the opening of the Environmental Wilderness Campus in Petchaburi Province. 2021 marks the 70th anniversary of ISB as Thailand's Premier International School.
To this day, ISB remains a nonprofit, independent, and nonsectarian school which is overseen by parents who are members of our school association and elected to our Board of Trustees.
ISB runs a rolling admissions programme to meet the needs of its diverse global community of more than 60 nationalities. For more information on the limited available seats in school, please visit www.isb.ac.th/admissions.
About the IB Diploma
The International Baccalaureate Diploma Programme (IBDP) is a rigorous two-year educational programme primarily aimed at 16-to-19-year-olds in 140 countries around the world. The programme provides an internationally accepted qualification for entry into higher education and is recognized by many universities worldwide. https://www.ibo.org/programmes/diploma-programme/
ISB students can choose from two pathways in Grades 11 and 12, the full IB Diploma or a Personal Choice Diploma, which allows students to design their learning journey by taking a combination of IB and other challenging courses. Regardless of the pathway they choose, all students also earn a respected ISB Diploma when graduating.
All media enquiries to Harriett Gething, Director of Marketing, Communications and Alumni, [email protected]