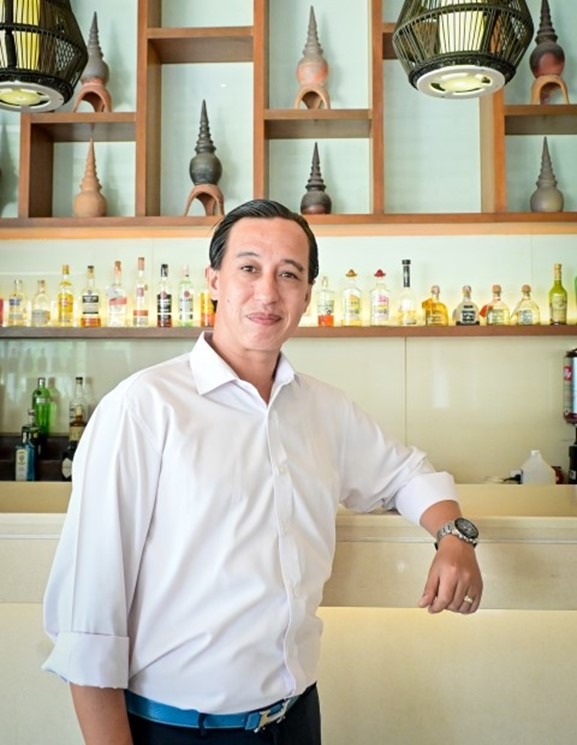 .
PHUKET, Thailand – May 2023 – Angsana Laguna Phuket is pleased to announce the appointment of Jan Lorenzen as Director of Food and Beverage for the beachfront resort. He brings to the resort over a decade of experience in the hospitality industry, including recently as the Cluster Director, Food and Beverage at ONYX hospitality.
Jan began his career at The Landmark Hotel, London, working his way to become Director of Food and Beverage of new opening 5-star resorts in Vietnam before joining Angsana Laguna Phuket. Jan graduated from Gilon Institute of Higher Education, Switzerland. His exceptional use of skills and knowledge and attention to finesse favorably maneuvered his career up the ladder.
'I am thrilled to join the dynamic team at Angsana Laguna Phuket. With extensive experience in the Food and Beverage industry, I hope to introduce an array of diverse offerings to the menus including a flavourful mix of Asian and International cuisine with strong focus on service delivery. I look forward to elevating the guest experience in the overall Food and Beverage aspect.' Said Jan in light of his recent appointment.
'Jan Lorenzen is a seasoned Food and Beverage professional with extensive knowledge of global luxury and fine dining,' said Anders Dimblad, Area General Manager of Angsana Laguna Phuket. 'We are thrilled to welcome Jan's energy, creativity, and vision at work in each of our beloved restaurants and bars at Angsana.'
Under Jan's guidance as Food & Beverage Director, Angsana Laguna Phuket's team will work on procuring and serving high quality ingredients that speak to the resort's landscape. Visitors can expect upgraded presentations in the restaurants, extended local partnerships, themed activations and artisan bar inclusions, all while taking a more sustainable approach to meeting guests' needs. The hotel's beverage program will deliver signature drinks while introducing new, uniquely Angsana favorites including handcrafted cocktails, biodynamic wines, luxury champagnes and craft spirits.
For more information, please visit the Angsana Laguna Phuket website at www.angsana.com/thailand/laguna-phuket
For reservations, call 076-358500 or email: [email protected]
Download press release and images, click HERE