(8 November 2022 – Bangkok, Thailand) – This November, Kimpton Maa-Lai Bangkok celebrates autumn with hot chocolatey mornings, warm toasty marshmallow afternoons, indulgent Italian evenings and a Thanksgiving feast.
.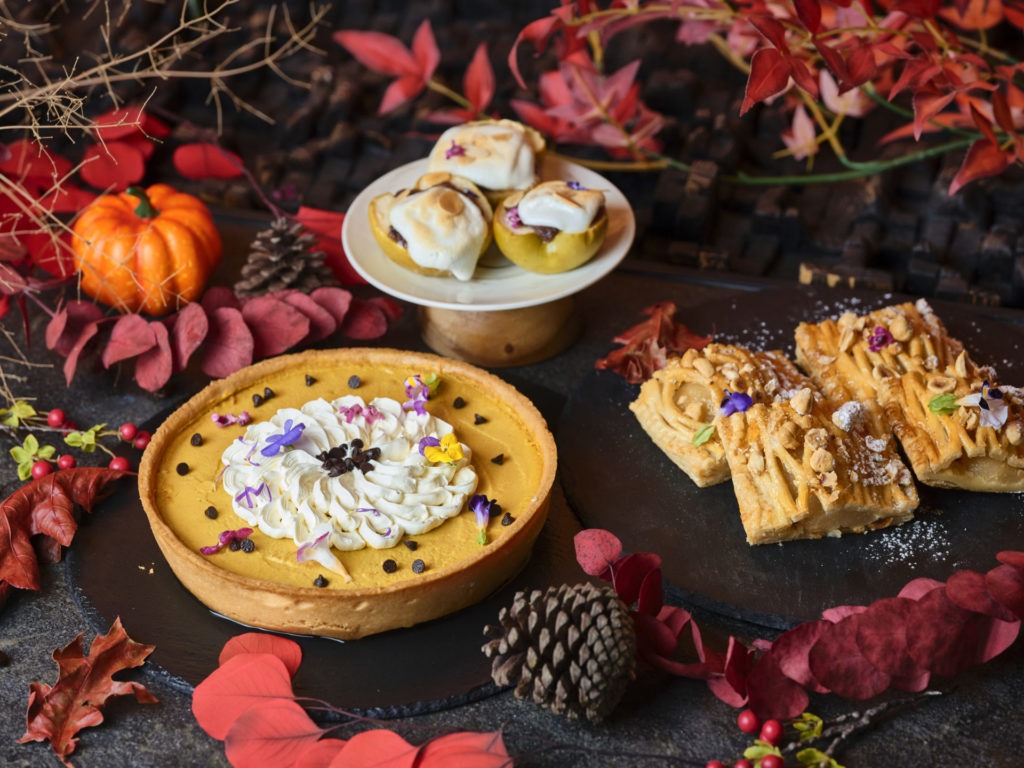 .
SWEET, SWEET AUTUMN AT CRAFT
Throughout November, CRAFT, Bangkok's pet-friendly eatery and café, offers an array of autumn-inspired pastries and bakeries.
Autumn spice fragrance wafts through the space as guests pick hot-out-of-the-oven indulgences including Pumpkin Pie; Sweet Potato Cobbler; Apple Pie Cookie; Pear & Hazelnut Dartois; S'more-stuffed Apple; Butternut Squash, Coconut, and Ginger Muffin; Apple Cider Doughnut with Cider-caramel Glaze and Cranberry Lime Pie. All autumn pastries are priced at THB 89.
CRAFT is open daily from 7:00 a.m. until midnight.
.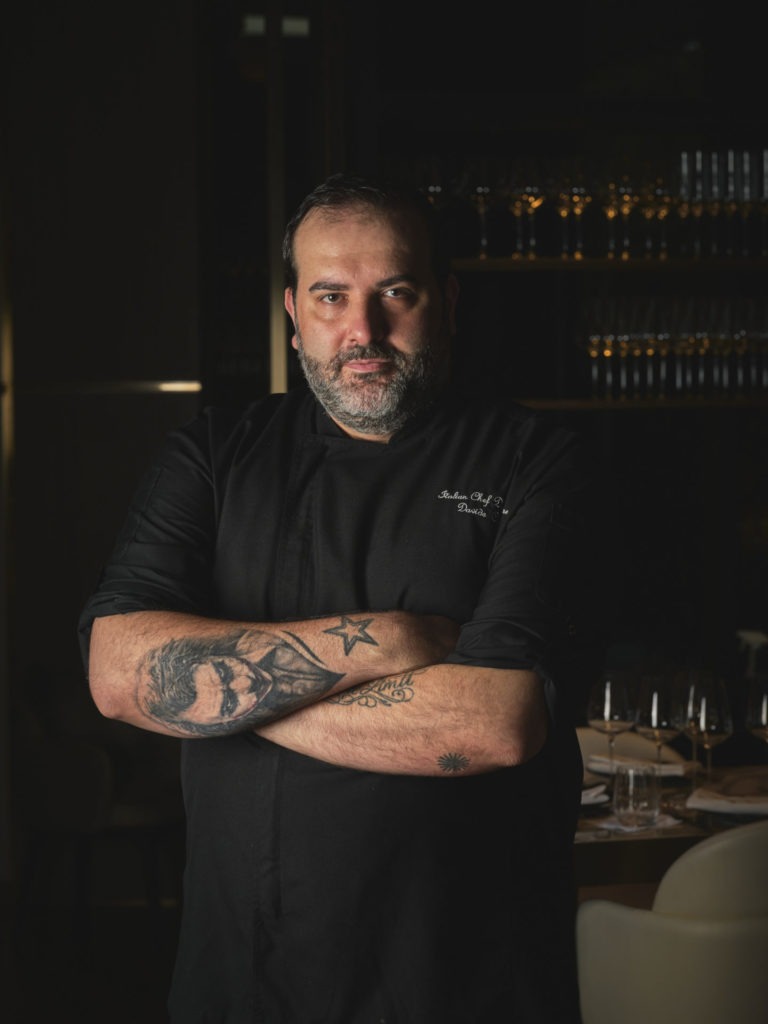 .
MS.JIGGER WELCOMES NEW HEAD CHEF DAVIDE CALO
Born and raised in the southern region of Italy, Chef Davide Calo brings a wealth of experience to his new role as head chef at Ms. Jigger, an Italian restaurant and social magnet at Kimpton Maa-Lai Bangkok. His passion for food and cooking started when he was young, peeking over the kitchen counter as his grandmother prepped and prepared for the family.
With Chef Davide at the helm, diners can expect nothing but quality and carefully sourced produce as he was taught always to respect his ingredients. He has lived and cooked with this philosophy for the past two decades and his three new signature dishes at Ms.Jigger will showcase so.
Chef Calo's new creations include Toothfish with Jerusalem Artichoke Purée, Fennel and Snap Peas; Foie Gras-filled, hand-made Ravioli with Parmesan Foam and Strawberry Sauce; and Amberjack Carpaccio, Fennel Seed, Sundried Tomato, Black Olive Powder and Balsamic Caviar. These signature dishes are now available daily at Ms.Jigger.
Ms.Jigger is open from Monday to Friday for lunch from 11:30 a.m. until 2:30 p.m. and dinner from 5:30 p.m. until midnight. On Saturday and Sunday, it is open from 11:30 a.m. until midnight. Reservations may be made by calling 02 056 9999 or emailing [email protected].
.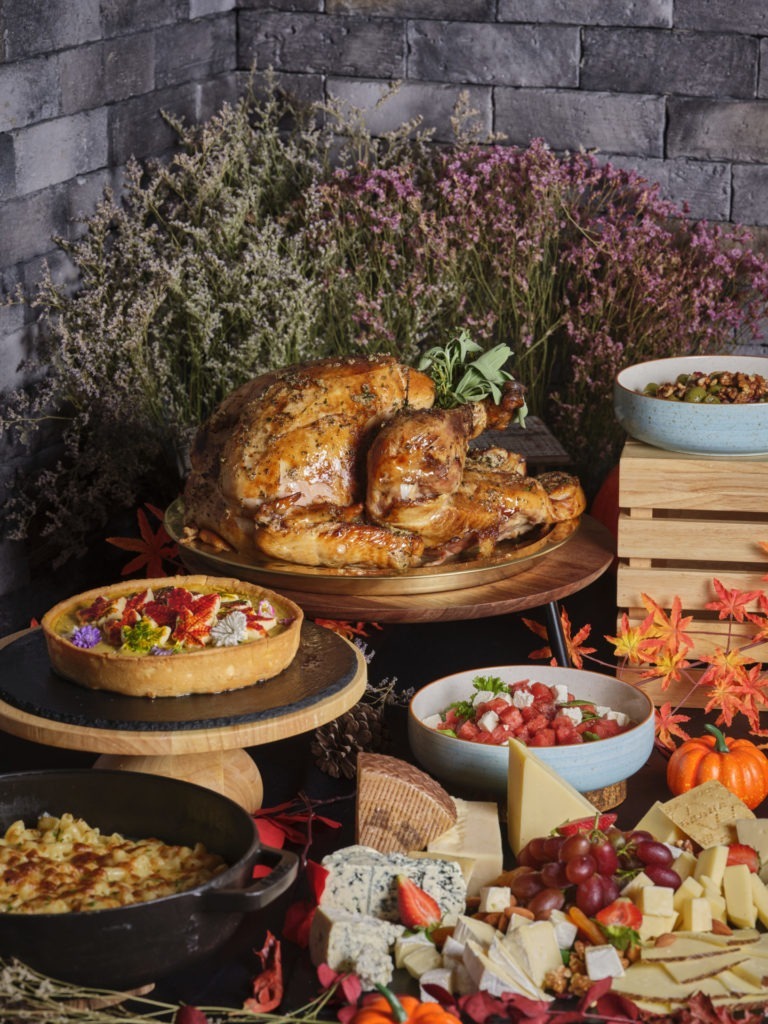 .
ALL-YOU-CAN-EAT THANKSGIVING FEAST AT STOCK.ROOM
On 24 November, with your friends, family and loved ones, come join us for a Star-Spangled Thanksgiving dinner at Stock.Room.
In addition to the incredible Seafood 'a la minute' offering at Stock.Room's famed Sea Bar, it will be all things Stars & Stripes with fabulous and tasty add-ons at this great all-you-can-eat Thanksgiving feast.
The Thanksgiving dinner is at THB 650 per person and THB 350 for children between 6 to 12 years old, available on 24 November from 5:30 p.m. until 10:30 p.m. The joyous harvest of delicious dishes includes Turkey Tortilla Soup, Lamb Orzo Saffron Raisin Salad, a carving station of Marinated and Slow-Roasted Whole Turkey, with traditional freshly cooked Brussel Sprouts, Carrots, Green Peas and Turkey Gravy.
Guests can choose to add the Sea Bar offering a variety of unlimited, premium seafood such as river prawn, blue crab, red snapper, mussels, calamari and more. Diners can get creative at every meal with their choice of preparation, such as grilled, steamed or other choices. The Thanksgiving dinner with Sea Bar is available at THB 1,550 per person and THB 780 for children between 6 to 12 years old.
Stock.Room's tables may be reserved by calling 02 056 9999 or emailing [email protected].
.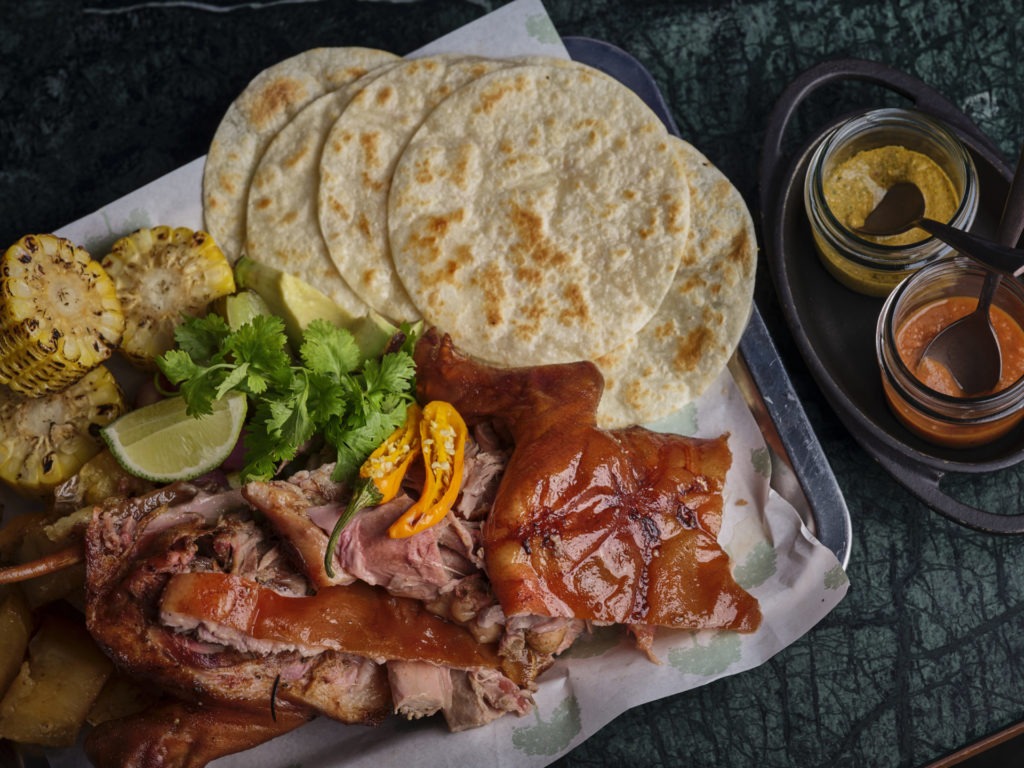 .
HAPPY DAZE AT BAR.YARD
Weekend fun is elevated at the tropical rooftop paradise that is Bar.Yard with cool breeze, fresh air, and stunning views. As Happy Daze is back, Bar.Yard is now open from 11:30 a.m. on Saturday and Sunday with special Happy Daze menu available from 11:30 a.m. – 4:00 p.m.
The weekend barbeque bash features mouthwatering dishes from the grill including Quinoa and Avocado Tossed Salad, Kamado Smoked Suckling Pig Platter, Slow-cooked Pork Rib with Chorizo Chili-Cheese Burger, Classic Reuben Sandwich, an Assorted Grilled Sausages Platter and more.
Bar.Yard is open daily from 4:00 p.m. until late on weekdays and 11:30 a.m. until late on weekends. For reservations, please contact 02 056 9999 or email [email protected].
All dining prices are subject to 7% VAT and 10% service charge.