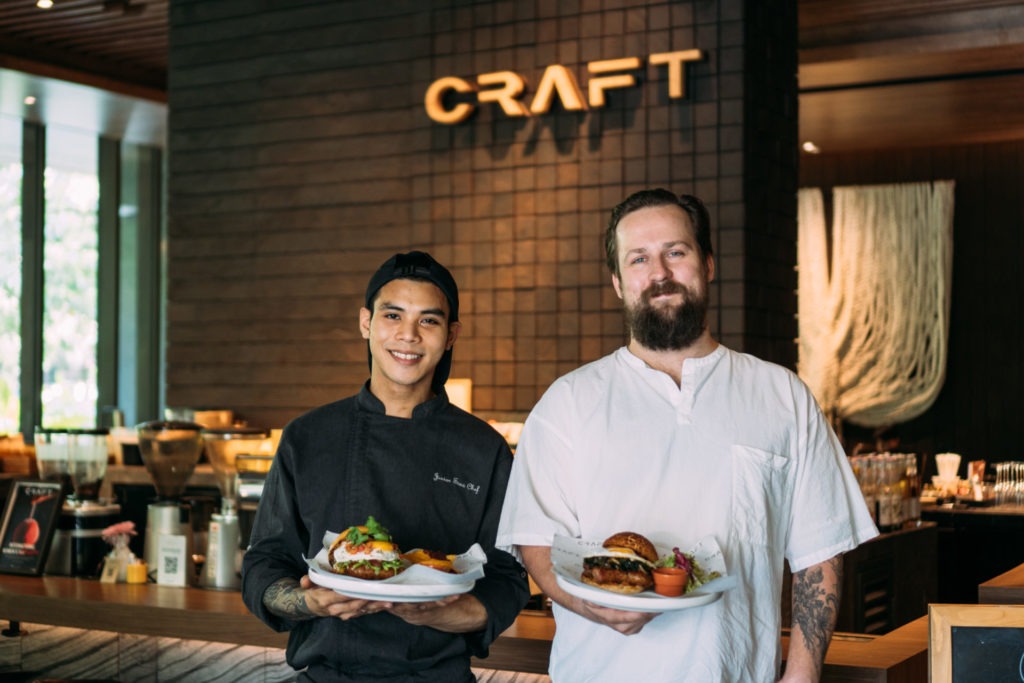 Kimpton Maa-Lai Bangkok, Langsuan's hippest and buzziest landmark, teams up with LARDER, Bangkok's hottest delicatessen bistro, to introduce three tasty sandwiches at CRAFT, the hotel's all-day pet-friendly social hub, starting 20th March 2023.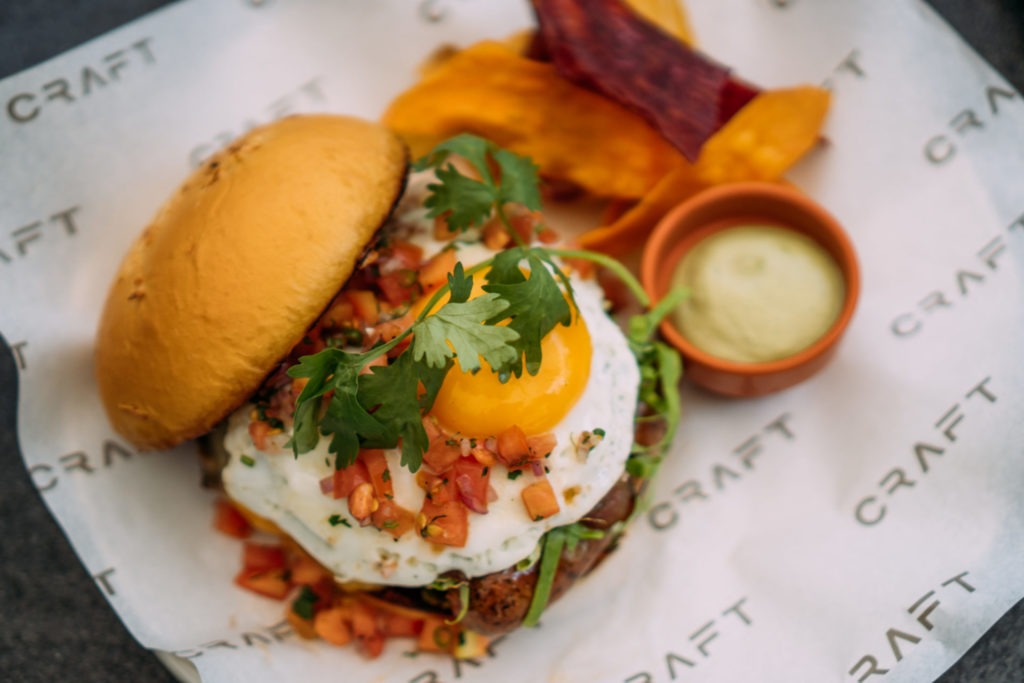 Homemade, additive-free sausages from LARDER are the star of each new sandwich conceptualized by Kimpton Maa-Lai Bangkok's Chef "Gun" Patinya Srithong, CRAFT's Sous-chef. The menu includes the Breakfast Bap, with aromatic garlic-herb kielbasa sausage inside a crunchy-and-soft fresh-made tiger bun; the Grilled Cheese Beer Bratwurst Sandwich with the brat smothered in rich cheese sauce, caramelized onion and sweet mustard in a fluffy kaiser roll; and The Ultimate Huevos Rancheros, a hearty, spicy feast of Mexican chorizo sausage, bacon, egg and refried beans in a habanero garlic bun.
LARDER is the brainchild of Chef Radek Zarębiński, previously stationed at Michelin-starred Gaggan, and Chef Adrian Klonowski, from Michelin-starred Gaa. This newly opened casual bistro whips up oven-fresh bread, premium homemade charcuterie, quality sausages and all-natural, additive-free cured meats.
All three new irresistibly delicious sandwiches are available all day at CRAFT, the pet-friendly neighborhood coffee bar by day and chill lounge by night, connected to the foliage-filled and lush Urban Oasis offering both indoor and outdoor al fresco settings. CRAFT is open daily from 7:00 a.m. until midnight.
For more information, please call 02 056 9999, contact [email protected] or visit https://www.kimptonmaalaibangkok.com.
All prices are subject to a 10% service charge and 7% government tax.