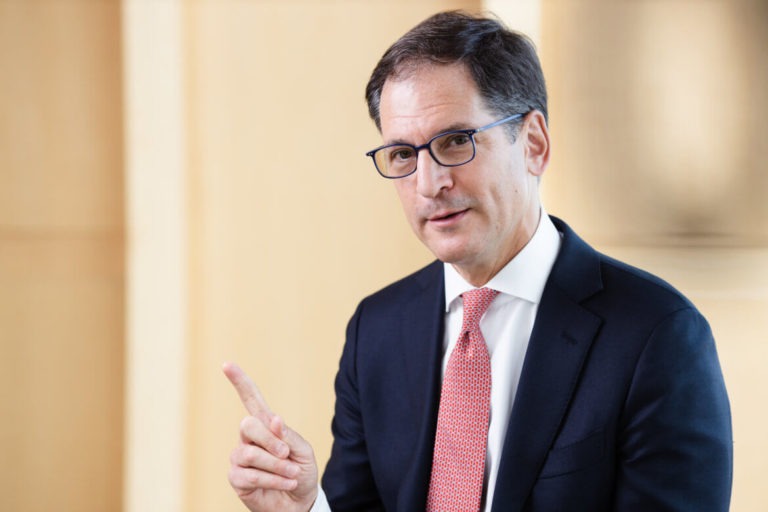 Expat Life had the opportunity to interview Tim Bulow who is the COO of Minor Education in Bangkok. He heads the Asian Institute of Hospitality Management (AIHM), Thailand
'
s newest hospitality institute which combines the academic excellence of Les Roches in Switzerland with a uniquely Asian outlook.
Tim nice to meet you – please tell us about yourself.
I was born and raised in the U.S. but have spent the last 20 years working around the world. I earned an MBA at Harvard Business School which led to my career in international business. I started working for multinationals like PepsiCo and General Mills and was promoted to a series of roles in strategy, marketing and general management. I moved into the education sector about 10 years ago.
I come from a family of educators – my father was a professor and my mother a school administrator. I have a deep love of learning which was nurtured by my time with a passionate and international community at Harvard. I am a big believer in the importance of education and its role in the positive development of students, academically and socially, and most importantly in their becoming responsible citizens of their communities.

How did you end up in Thailand?
This is our second time living in Thailand. I have been based mostly in Asia and Latin America over my career, and travelled to over 70 countries, but I found myself being drawn back to South East Asia. My wife and I very much enjoy living in Bangkok and raising our kids in a multicultural environment. We have been here for three years now and have no plans to move. It is also exciting being based in South East Asia which is such a key driver of the global economy.
Please tell us about AIHM.
AIHM is the vision of Minor International's founder, Mr. William E. Heinecke who's always support education projects in Thailand at all levels (primary school, high school, etc). A big part of Minor's success is the education, training, experience and vision of our team members.
 AIHM is founded by Minor Hotels, one of the world's fastest growing hospitality companies, with properties across six continents under a portfolio of both homegrown and international brands – Anantara, Avani, Elewana, Oaks, NH Hotels and Tivoli. Our hotels regularly win awards from leading publications such as Conde Nast Traveller, Travel + Leisure and DestinAsian.
We have partnered with Les Roches, one of the top three hospitality institutes in the world, to bring superior education to Asia. Les Roches is known for its Swiss style academic rigour, personalised education paths, and hands on learning in small classes. Students benefit from internships at luxury hotel chains, global businesses and entrepreneurial startups, and are much sought after once they graduate.

There are several key differentiators in our dynamic learning programme. Our international lecturers have real world experience in the hospitality sector and in the classroom and we have access to hotel executives both in corporate and hotel operations who will help round out students

 

learning experiences at AIHM through lectures and guest seminars. Using our business network, we also have lecturers and advisors from the food and beverage, entrepreneurship and emerging disciplines.
Our students are based at our campus at Riverside Anantara and Avani+ hotels, which immerses them in day-to-day operations and gives them access to top executives. Internships can take place both at a Minor hotel and a company of the student
'
s choosing, not only Minor Hotels, anywhere in the world. This broadens their experience and outlook.
Our partnership with Les Roches means our students follow the same curriculum as in Switzerland, and lecturers are trained and certified by Les Roches. Students also have the option of exchanges at Les Roches campuses in Switzerland and Spain – and vice-versa, Les Roches students there can come to Thailand and study at AIHM.
Being based in Asia gives our students a unique edge – this is the area of the world to be in in terms of hospitality. We are training students to be next generation leaders and give back to their communities.

What is the biggest challenge facing the education industry today?
Obviously Covid-19 has interrupted many students
' 
access to education, not just in Thailand but around the world. Some of them have also experienced hardship. As educators, we need to evolve to a new normal, particularly for the more practical aspects of hospitality. Many of our student services are now digital, and our students have adapted quickly – they have learnt resilience and new ways to communicate, work together and solve problems.
What do you see for the future of hospitality?
We will recover. There is enormous pent up desire for travel, connection and recreation, and the industry will bounce back quickly and continue to grow, particularly in Asia. Our first cohort of students is graduating in 2024, and there will be an increased demand for their talents. They are a very enthusiastic group with a passion to learn and big dreams for the future. I have full confidence that a great many opportunities will be waiting for them, and our students of course benefit from an extensive network of alumni and hoteliers to help them in their careers.
The Asian Institute of Hospitality Management has two campuses, one in Bangkok and one in Pattaya. Students are based in some of the world
'
s leading tourism destinations. The international Bachelor of Business Administration in Global Hospitality Management takes three-and-a-half years to complete, with the next intake in September 2021. For more information
, visit 
https://www.aihm.education/