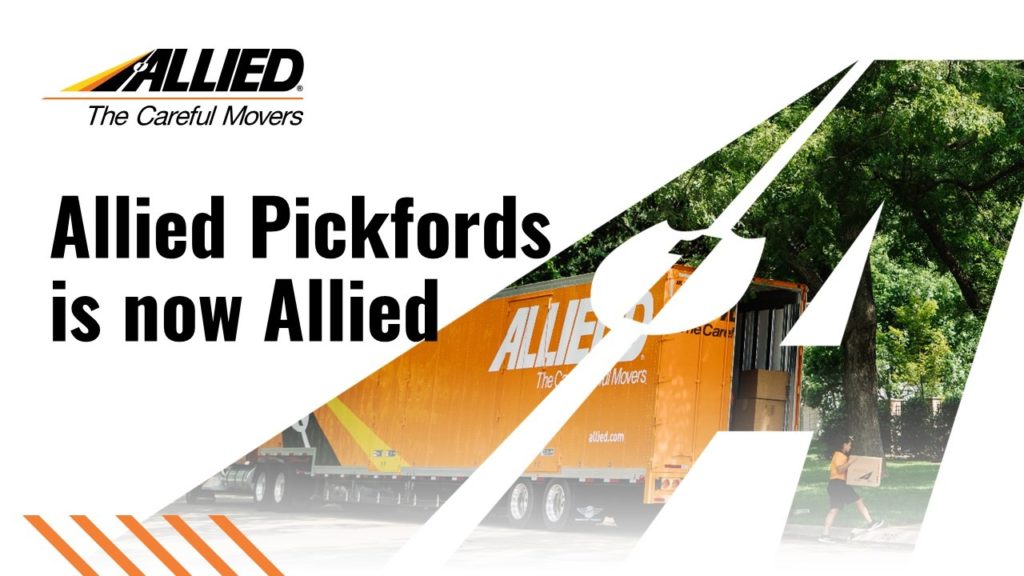 As of today, Allied Pickfords will be known as Allied. Allied Pickfords and Allied are both leading moving companies of SIRVA, Inc. Transitioning from Allied Pickfords to Allied brand empowers us to more consistently deliver on our commitment to our clients and communities we serve across the globe. This will also further strengthen our Allied to Allied global network and our position as the largest moving company in the world.

Allied – The Careful Movers
Transitioning from Allied Pickfords to Allied is our emphasis to you that our brand philosophy remains; bringing you a comprehensive customer-focused quality standard to ensure a fuss-free, relocation experience for you and your mobile workforce.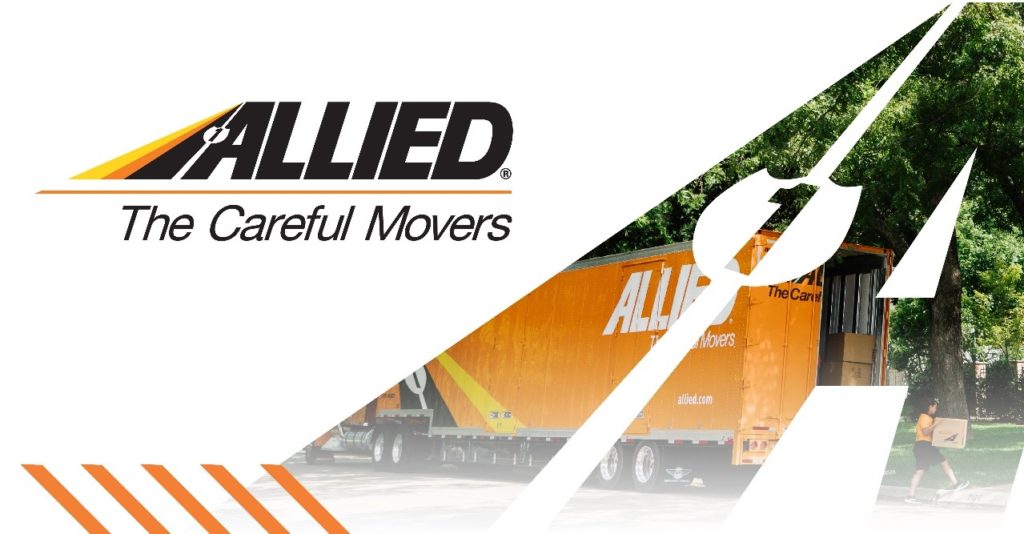 New Brand Identity
Not only do we have a refreshed logo, but we are thrilled to also announce our new brand identity. As one of the most recognised moving companies in the world, we updated the brand to be bolder, brighter, and sleeker to reflect Allied's evolution into a leading powerhouse in our industry.
The refreshed brand empowers us to reflect on how far we've come and our sustained commitment to continue evolving with intention and care for our commitment to the brand, the customers, and the services we offer.
What does this mean for our clients in Asia Pacific, the Middle East and Europe?
Apart from our refreshed brand name and identity, we will maintain our high quality door-to-door international and domestic moving services such as – packing, storage, vehicle transport, pet relocation, and transit insurance. You can be assured that you will be attended by our local relocation experts and there will be no changes made to your moves. We are still, if not more so, committed to serving you in every step of your move.
What are some changes that will happen in the next few months?
In the upcoming months, you will start to see an upgraded and brighter brand on our website, trucks and our moving team turning up in the new Allied uniform. This transition will take us some time, so we seek your patience and understanding while we endeavour to make this process smooth and pronto.
We'd also like to thank you, our valued clients for the support and trust, and we will continue to work towards providing you superior value through our strong direct delivery services, enhancing your overall relocation experience.