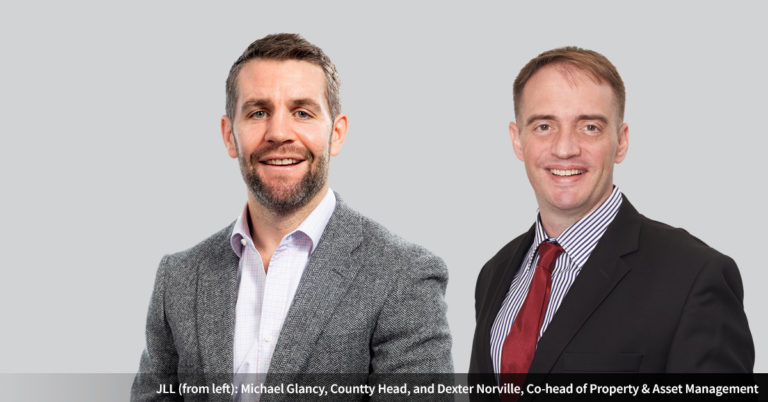 Older and outdated buildings are at risk of losing value compared to new buildings, says JLL
Real estate investors and landlords are missing income opportunities and cost savings as their assets age in Asia Pacific, says JLL (NYSE: JLL). Half of investment properties in prime locations in Asia Pacific are over 20 years old, leading the real estate firm to forecast that there is over US$40 billion worth of unrealised value in aging and underperforming properties regionally.
Without asset enhancement, offices, shopping malls, hotels, residential buildings and industrial facilities will lose relevance due to evolving end-user habits and preferences, according to the firm's latest 'Unlocking Value in Real Estate' report. 
JLL's research reveals that rental rates for aged and outdated buildings are 10% to 40% lower than up-to-date, well-managed properties in similar locations. This marked difference in rates may also increase as newer post-pandemic designed buildings enter the market.
Michael Glancy, Country Head of JLL in Thailand, says "With nearly three-quarters of office buildings being more than 20 years old, Bangkok is primed to see a significant increase in asset enhancement activity."
"A recent survey of occupiers found that approx. 90% of occupiers said they want to create a new way of working at their next lease event, which is partly due to end user demands as we come out of the COVID-19 pandemic," he says.
"Landlords of both newly completed and aged buildings in Bangkok will continue to compete to retain and attract tenants. This trend will become apparent as more than 2.3 million sqm of office space is planned for completion between 2021 and 2026 and most of the new supply is in Grade A development projects," he adds. 
"Aged office buildings, particularly those that are poorly located and managed, will inevitably lose their competitiveness more quickly without proper asset enhancement strategy," says Dexter Norville, Co-head of Property and Asset Management at JLL in Thailand. "Older buildings' energy and maintenance systems are often less efficient, leading to increased operating costs. This makes a strong case for investors and landlords to reconsider design and asset enhancement strategies for aging properties." he explains.
With COVID-19 changing market dynamics and tenant expectations, many existing buildings no longer yield the same value as before the pandemic. 
"To stay relevant, attract tenants and meet their evolving demands, landlords and investors alike are increasingly aware of the need to enhance their built assets, ranging from design improvements to extensive upgrades, and even repositioning or repurposing the entire property," he continues. 
Driven by the accelerated demands for health and wellness features, enhanced human experience, sustainability and technology tools following the pandemic, JLL has identified five sectors in Asia Pacific that present the most potential for asset enhancement:
Office – workplaces should be able to accommodate new modes of working such as safe and flexible spaces, wellness amenities, and new ways of charging for leases. 
Retail – malls must move fast in response to the accelerated rise of e-commerce, with implications for the size and use of space. The tenant mix is also changing, with more F&B and experiential retail features coming into play.  
Industrial – warehousing and logistics are evolving to cater to the demands of same day delivery and increased levels of robotics, automation and increased sustainability targets. The future deployment of electric vehicles and drones will also have a significant impact on the bricks-and-mortar element of the logistics sector.
Hotels – certain older properties are being converted and repurposed to co-living or serviced apartments, and other hotels are adopting proptech more quickly for operational efficiency.
Residential – there are opportunities to develop co-living, senior living, student housing and mixed-use developments, while incorporating work-from-home and other lifestyle trends.
The key challenge that investors and building owners now face is how to define and implement the right scope of enhancement to deliver the best returns over a specific investment time period. We believe that staying up to date with market trends and keeping an eye on the impact of innovation, coupled with the extensive use of data, benchmarking and analytics will enable investors to identify the optimal enhancement strategy, resulting in an increase in asset performance and value."
To download the 'Unlocking Value in Real Estate' report, please click here.