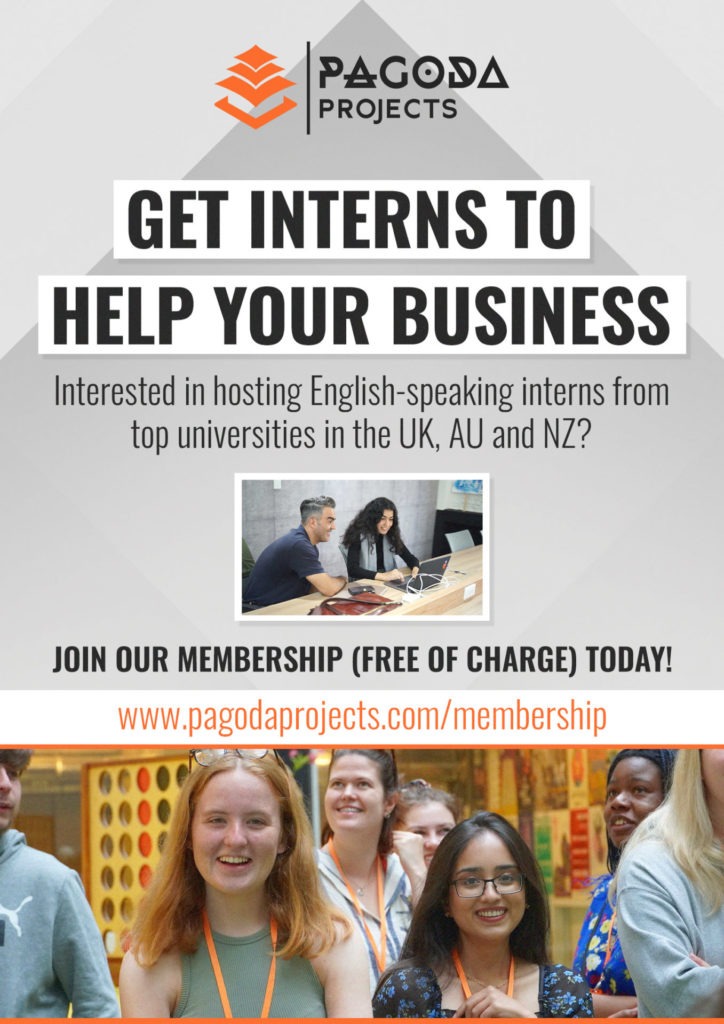 Pagoda Projects is an award-winning facilitator of global internships and sustainable experiences, with over 5,000 students enrolled from 60+ countries in the past 15 years. Supported by universities in the United Kingdom, Australia, and New Zealand, we work with 600+ industry partners ranging from small startups to large corporate in more than 25 cities across the world to provide students with genius working experience.
What will you receive from hosting interns from Pagoda:
Opportunity to network internationally with other Pagoda Members and the wider Pagoda Community via the Pagoda Members Network and via
networking events;
Opportunity to recruit interns with no recruitment fee after the successful completion of the internship programme
Opportunity to join Pagoda Events as a guest speaker and use the platform to showcase your own businesses
Watch our testimonials here: https://www.youtube.com/watch?v=fqkdQlhfNCs
Contact us to learn more about our Bangkok internship programme and how it can benefit your businesses in Thailand and beyond.
Email: [email protected]
Free Membership Page: https://pagodaprojects.com/membership