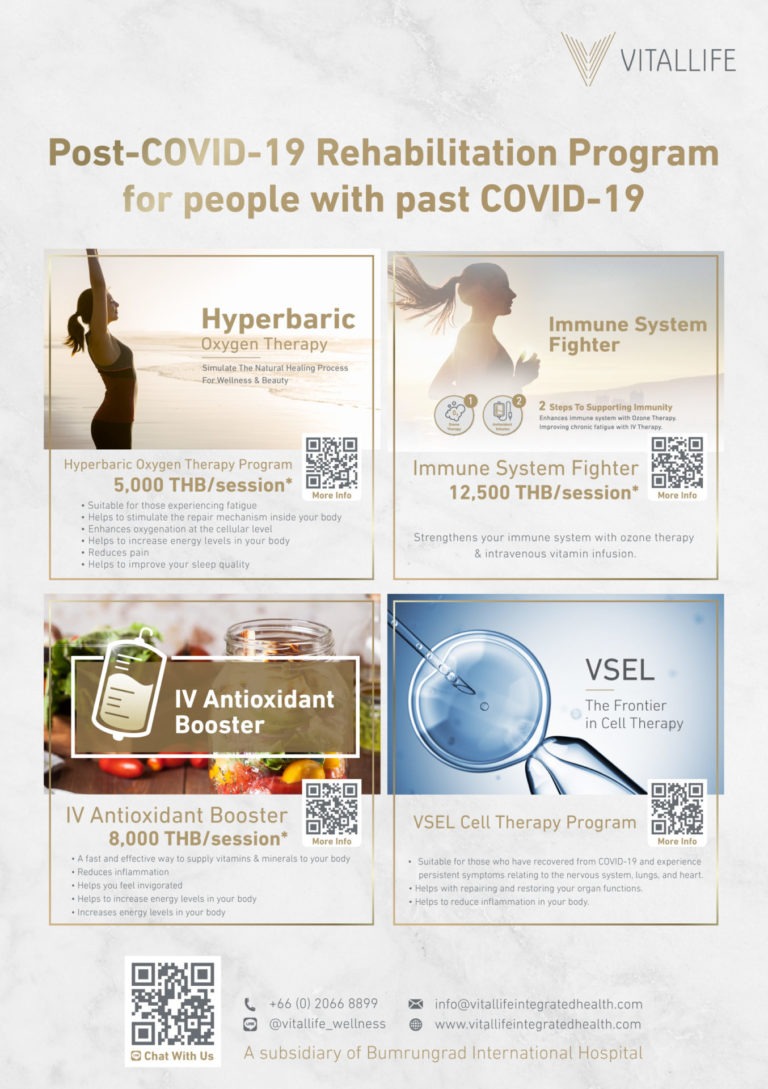 More recently, data have emerged that some patients continue to experience symptoms related to COVID-19 after the acute phase of infection.
Some patients may develop a so-called "post-acute COVID- 19 syndrome," in which they experience persistent symptoms after recovering from their initial illness.
VitalLife offers Post – COVID Rehabilitation Program for people with past COVID- 19 to help repair and restore their health.
See recommended treatments here: https://lnkd.in/eWaJ3HT
For more information please contact:
VitalLife Scientific Wellness Center Bumrungrad International Tower
Email: info@vitallifeintegratedhealth.com
Phone: +66(0) 2066 8899
Line Official: vitallife_wellness
Website: https://lnkd.in/fjUuiRb