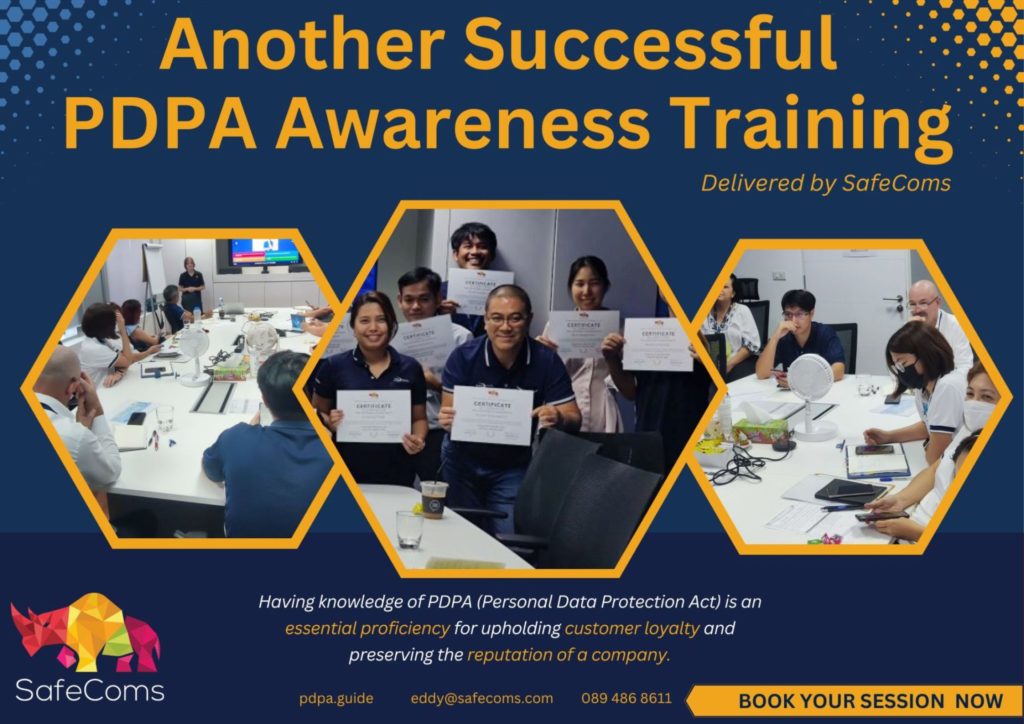 On Tuesday, SafeComs delivered another successful PDPA Awareness Training session to a large company in Thailand.
The session addressed the specific PDPA needs of the client.
The training covered a range of topics, including:
– Practical explanation of the law
– The scope and requirements of the PDPA
– The implication to the day-to-day operation
– How hackers can exploit the law
– Best practices for ensuring compliance.
Eddy, the trainer, used practical examples and case studies to illustrate the concepts, making them more tangible for the participants.
The interactive session encouraged participation, with ample opportunities for questions and discussions to understand the potential consequences of non-compliance.
Quizzes at the end of each chapter added an element of fun while reinforcing comprehension.
Attendees gained both theoretical and practical knowledge to apply in their daily work.
Feedback from participants was positive, with praise for the SafeComs team's professionalism and expertise.
If you too are interested in learning more about SafeComs PDPA Awareness Training, contact us.
# #learning#training#compliance#pdpa#safecoms