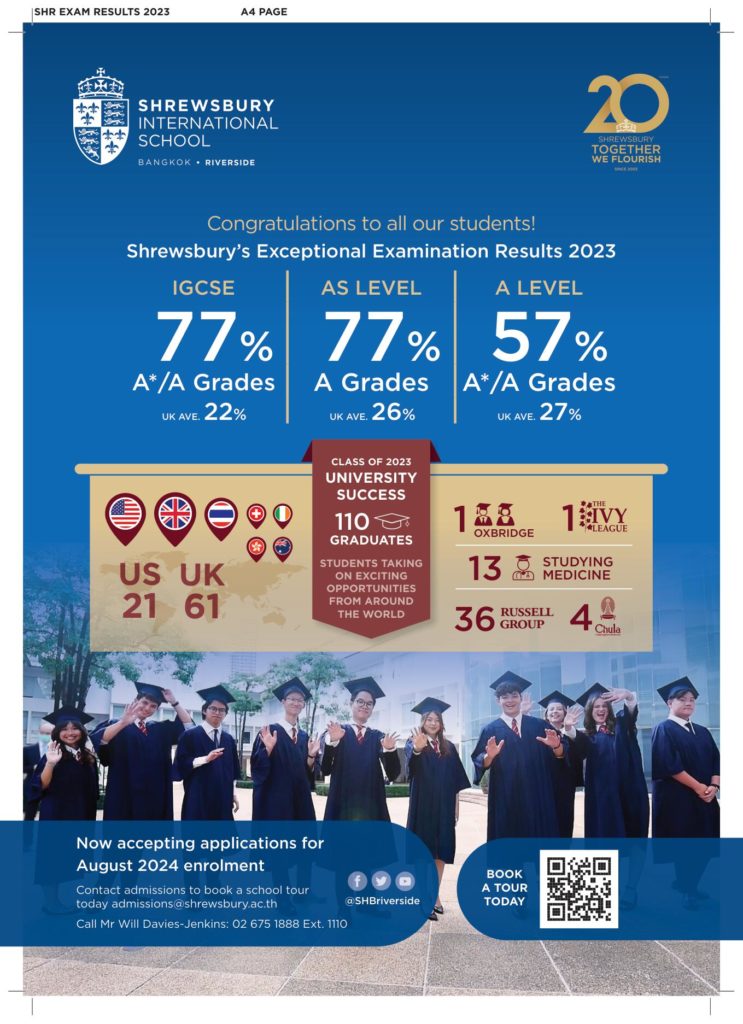 Shrewsbury International School, Bangkok Riverside's class of 2023 are celebrating their remarkable IGCSE and A-level results. This year, a total of 455 students sat for the exams – with exemplary results. 
77% of students who took the iGCSE achieved A*-A results, 77% of students who took AS Levels achieved A scores and 57% of students who took A Level achieved A*/A results. These results are remarkable in comparison to UK averages, and they illustrate the extraordinary capabilities of Shrewsbury Riverside students.
The impressive achievements of the class of 2023 represent Shrewsbury's commitment to academic excellence and prosperity. The successful graduates are well prepared to enter the world as the leaders of tomorrow, and they carry with them the skills to be responsible, changemaking global citizens.
📝Application now https://bit.ly/3ZsCdMy
#WeAreShrewsbury