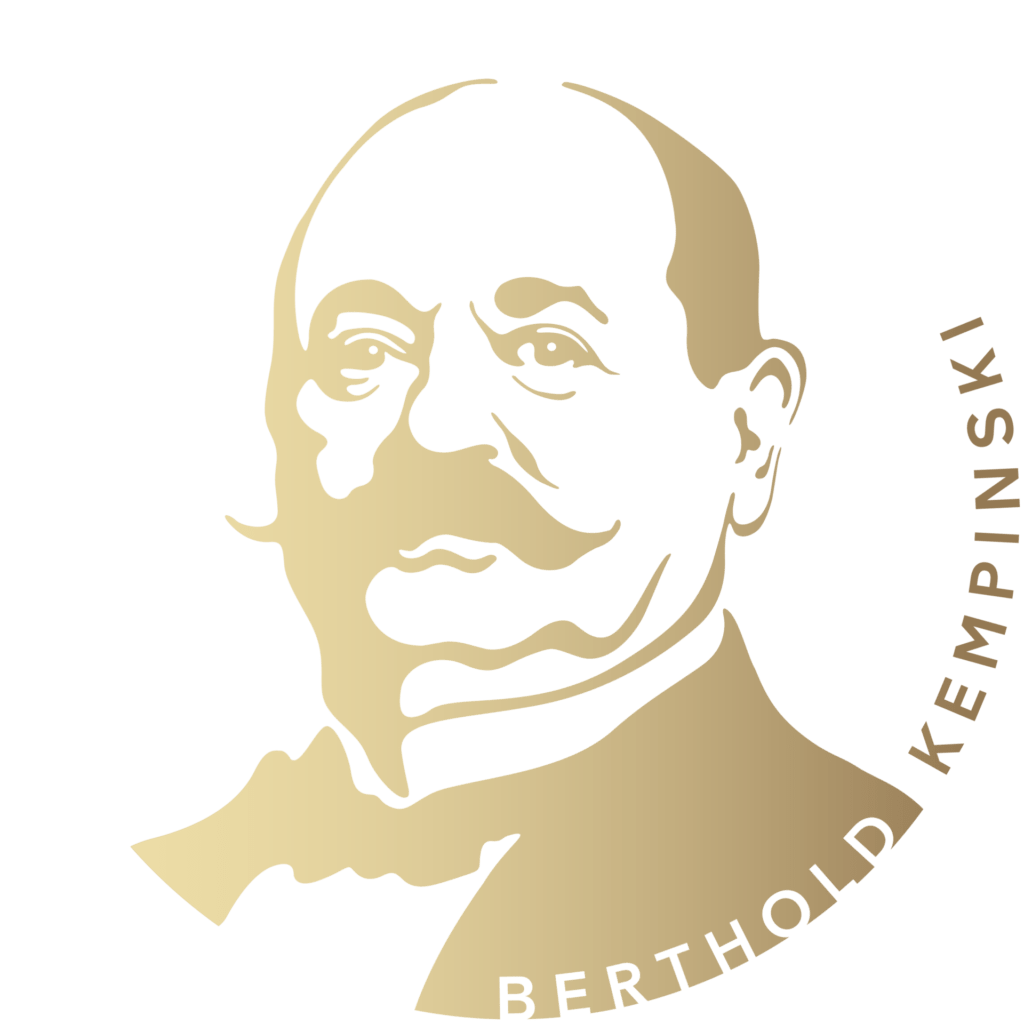 .
The Kempinski family started off as wine traders from a small town in today's Poland and in 1872, Berthold and his wife, Helene, moved to Berlin and opened a small wine store where they also started offering meals at fixed prices. It was Berthold who had the revolutionary idea to offer smaller portions of food and wine served by the glass. Guests were able to pair several dishes and wines in one sitting, or, if their budget was smaller, they could choose a half portion and a glass of wine at an affordable price.
Berthold's concept allowed almost everyone to savour a moment of luxury, regardless of their social status. Unsurprisingly, word spread and in 1889 the Kempinski family was at the helm of one of the city's most popular restaurants, welcoming up to 10,000 guests every day by 1907.
When Berthold handed over the reins to the next generation, they kept his innovative spirit alive and opened new restaurants, cafes and hotels in Germany and around the world.
Today, like Berthold, we believe that luxury must be carefully crafted, felt and lived in the now. We therefore invite you to celebrate with us and savour your own moment of luxury and mark what would have been Berthold's 180th birthday.
For this occasion, Sindhorn Kempinski Hotel Bangkok invites you to celebrate with us and savour your own moment of luxury and mark what would have been Berthold's 180th birthday. To celebrate this special in October, Chef Steffen Holle, Head Pâtissier of The Hotel Adlon Kempinski Berlin, is travelling across the globe to serve sweet temptations and showcase his prowess in crafting German pastries and cakes in extraordinary presentations.
Steffen Holle, head pâtissier of The Hotel Adlon Kempinski Berlin, is now in charge of the talented nine-person sweet brigade. In this position, he is responsible for the entire range of preparations and cooking of sugary creations offered at the luxury hotel at the Brandenburg Gate.
Even as a child, Steffen Holles was passionate about baking, so his career aspirations were set early on. In his hometown, he trained as a pastry chef, which he successfully completed not only as a state winner but also as a national winner. After a first station as Commis Pâtissier at Marriott Hotels, he first completed the master craftsman's examination. He then moved to the Hotel Adlon Kempinski Berlin in 2015. Here, he passed through all stations within a short time and was promoted to Chef Pâtissier in 2017 due to his great creativity, quality assurance and leadership. Two years later, the now 35-year-old decided to leave the hotel industry and take over the position of operations manager for the opening of Walter Confiserie GmbH, despite the greatest recognition from colleagues and guests of the hotel. It was to be the step into a later independence.
However, after three years of successful work, his desire to return to the Grandhotel at Pariser Platz was strengthened.
Berthold Delikatessen offers tantalising selections of Chef's creations, exclusive treats that will leave your taste buds with exceptional impressions, from 10 – 31 October 2023, like Old German Apple Pie, Classic Adlon Cake, Baumkuchen cake, Frankfuter Kranz and more.
Special promotion on 10 October 2023.! Indulge in festive moments with our "TWO FOR THE PRICE OF ONE" promotion when buying any cup of regular-size hot or iced coffee. This special promotion is available from 6:30 – 20:00.
For more information or to make a reservation, call +66 2 095 9999 or email [email protected].