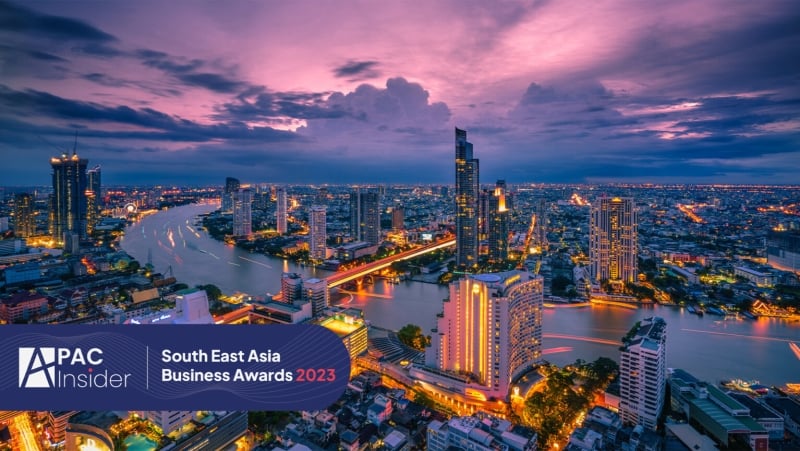 PHUKET: The Phuket News has been awarded 'Most Comprehensive Media Outlet 2023 – Southern Thailand' and IMAGE asia / Class Act Media has been awarded 'Most Comprehensive News & Media Company 2023 – Southern Thailand' in the '2023 South East Asia Business Awards' of United Kingdom- based APAC Insider Magazine.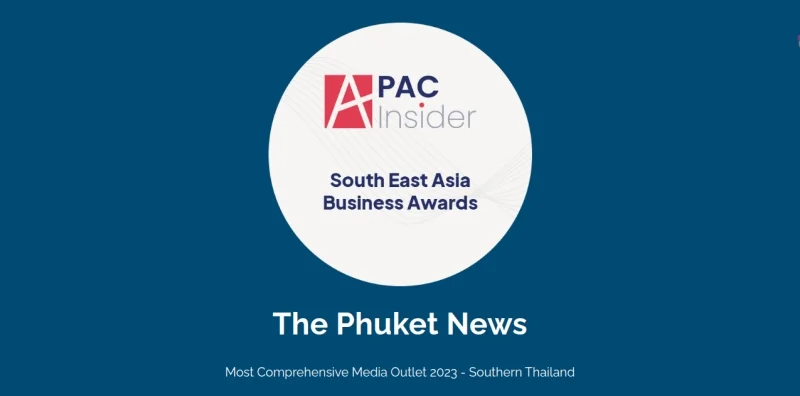 The awards were publicly announced on Friday (July 14). Entries to the awards opened on Feb 20 this year, and closed on Apr 5.
"2023 has been a year of healing. For business of all sizes, it's acted as an outlet for creativity and innovation that may have otherwise been dampened following the world's emergence from the pandemic. It's thanks to this worldwide recovery that preexisting business were able to find their feet again, whilst new business were granted the opportunity to start making a real impact on the world." the magazine said in its announcement.
"South East Asia is occupied by some of the most steadfast companies who have not only persevered through pandemic, but have also sought to lift themselves, and others, up towards a better tomorrow. Success is born in South East Asia, and it's evident through this year's selection of winners.
"As a result of this steadfast determination to keep going, no matter the odds, APAC Insider launched the 2023 edition of the awards programme, where it celebrates the award-winning companies that continue to make a difference."
Awards Co-Ordinator Laura O'Carroll commented on this year's winners: "We are always proud to lend a platform to the businesses that are shaping the future, and this year's South East Asia Business Awards programme is no different. I extend my congratulations to all who've been recognized in APAC Insider's 2023 programme, and wish you all the best in the year to come."
Class Act Media and IMAGE asia were bestowned two accolades at last year's UK-based annual APAC insider awards.
Image Asia/ Class Act Media was bestowned 'Most Outstanding News & Information Business – Phuket' while The Phuket News was awarded 'Leading Provider of Digital News & Information – Southern Thailand'.
The Phuket News, and its sister newpapers Thai-language Khao Phuket and Russian-language Novosti Phuketa, are published by Class Act Media, in print and online.
The Class Act Media house is also home to the popular Live 89.5 radio station broadcasting across the island and JP Mestanza's Phuket News TV 'Phuket Xtra' video reports. The IMAGE asia brand, under the same media ownership, produces the popular Window on Phuket magazine and the Where to Eat in Phuket dining guide.
Class Act Media & IMAGE asia General Manager Jason Beavan commented on receivign the awards, "Very honored to be nominated, and overwhelmed with winning. Huge credit to the team, fantastic recognition on all the hard work they do day in day out. I'm privileged to work with them."
Phuket was well represented in the awards. Among the Phuket-based business that also recieved awards were:
5 Star Marine Co. Ltd

Best Private Boat Center Company 2023 – Southern Thailand

Asia Pacific Superyachts

Superyachts Care Agency of the Year 2023 – APAC

Hilltop Wellness Resort

Most Relaxing Wellness Resort 2023 – Phuket

Phuket Elephant Nature Reserve

Sustainable Elephant Sanctuary of the Year 2023 – Thailand

Phuket Sail Tours

Best Family-Friendly Island Tours Operator 2023 – Thailand

Villa Zamani

Most Sophisticated Tropical Holiday Villa 2023 – Phuket

Walu Bowls Karon Phuket

Most Healthy & Nutritious Breakfast & Brunch REstaurant 2023 – Phuket

VeganReady

Vegan Food Enterprise of the Year 2023 – Thailand

Charter Dock A

Best Yacht & Boat Charter Company 2023 – Phuket