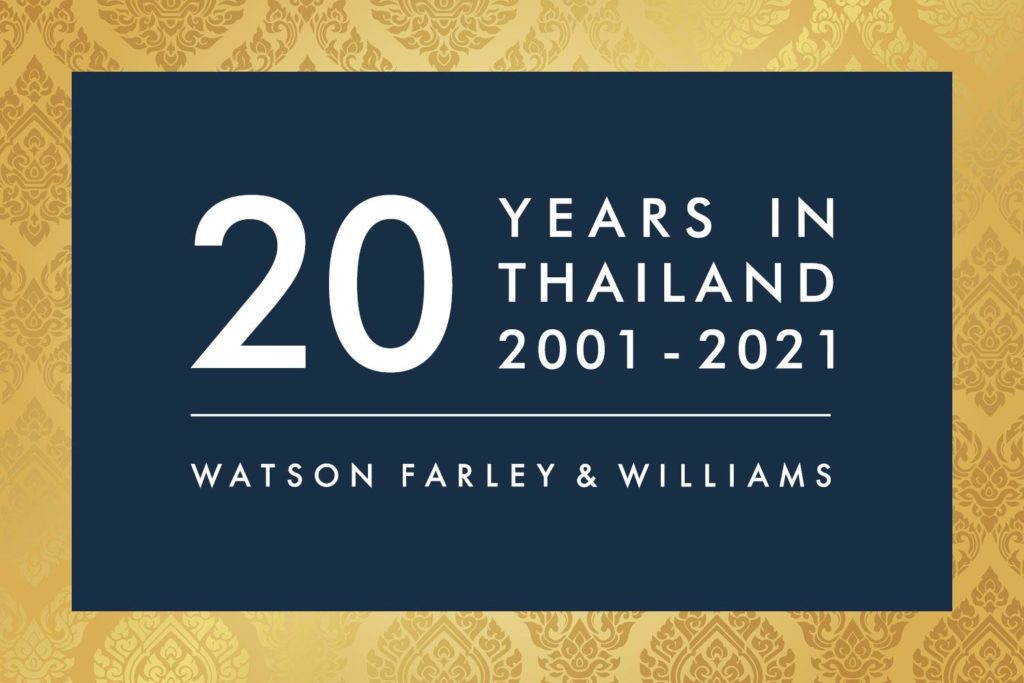 Watson Farley & Williams (WFW) is delighted to announce that the firm's highly regarded Bangkok office is celebrating its 20th anniversary.
WFW Bangkok, which is widely recognised as one of the leading international law firms in Thailand and combines thriving dispute resolution, corporate and finance practices, first opened its doors in May 2001.
Since then WFW Bangkok has grown into one of the largest international law offices in Bangkok, with a total of eight Partners and 27 Associates, and a stellar reputation for advising on complex, high-profile domestic and international transactions.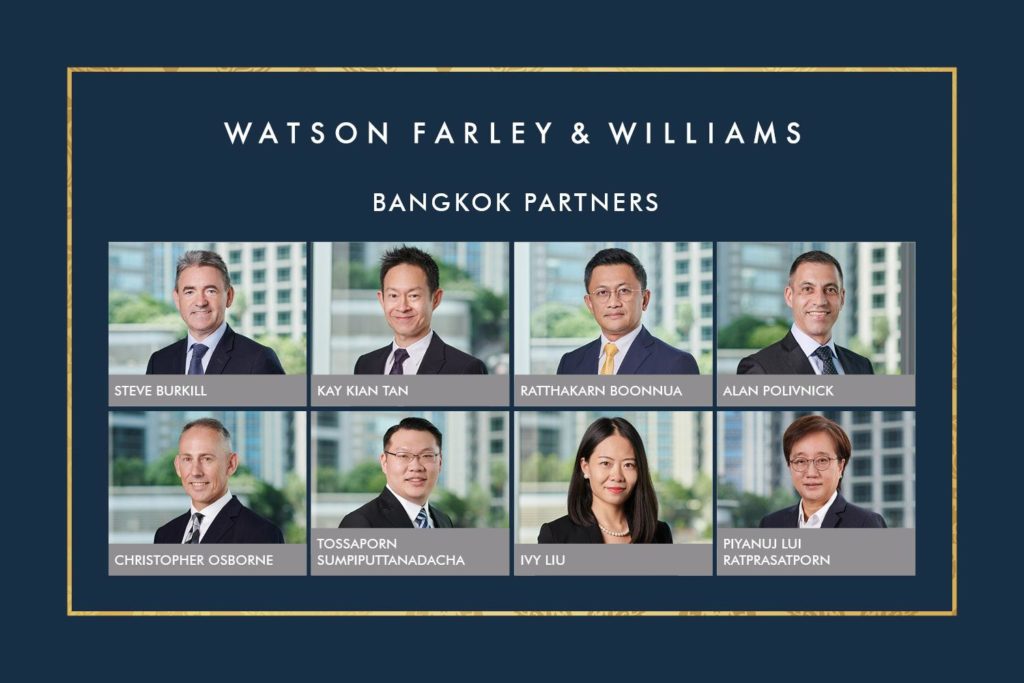 Steve Burkill, Bangkok Office Head, said of the anniversary, "It's been a fantastic journey setting up WFW Bangkok and helping it grow into the legal powerhouse it is today. What has made this possible is the talent, hard work and dedication of our people, as well as our prestigious clients, many of whom we have had the pleasure of working with for a number of years. I'd like to thank everyone for their part in making the WFW Bangkok office the success it is today and look forward to working with the team and expanding the office further."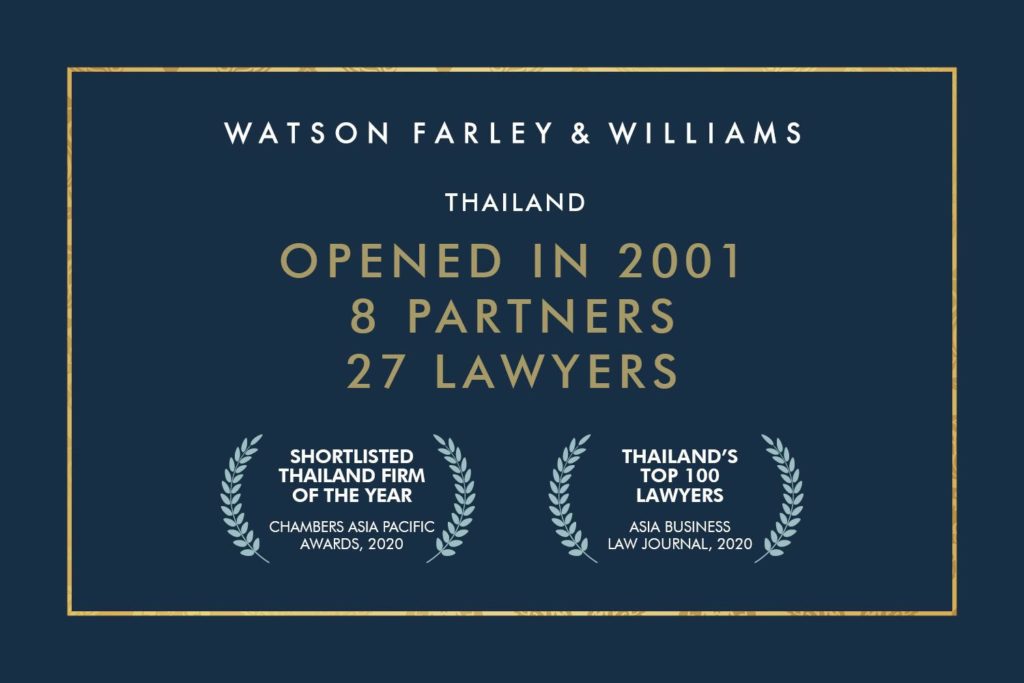 In addition to its 20th anniversary celebrations, WFW Bangkok launched a CSR project to support local charities in Thailand affected by the COVID-19 pandemic. Donations were made to Rajavithi Hospital to help with medical equipment and medical supplies needed for COVID-19 patients, as well as to Baan Poomvet, a children's home in Nonthaburi province.
"It is a challenging time for everyone and especially for hospitals, public health personnel and local communities. We hope our support plays a part in helping everyone during the pandemic," said Steve Burkill, Bangkok office head.