Equipped with the latest digital innovations and technologies, the Group's 11th "Smart Eco Industrial Estate" in
Thailand is ready to welcome world industry leaders looking to establish a manufacturing base in the EEC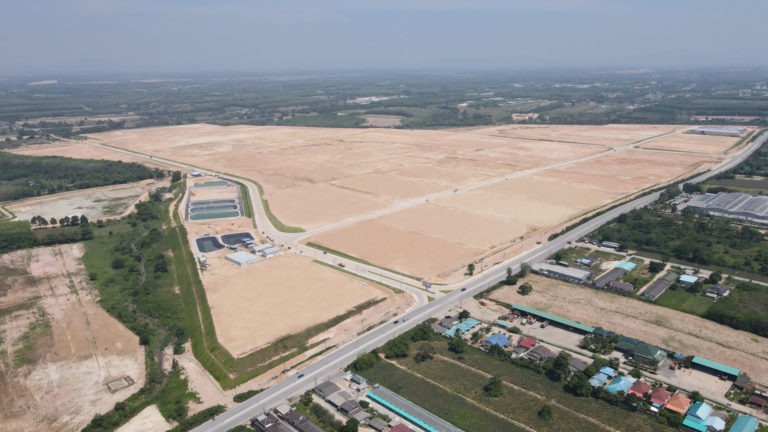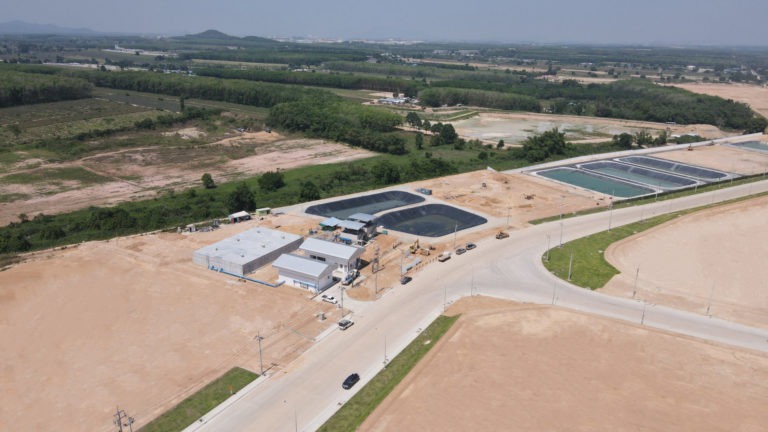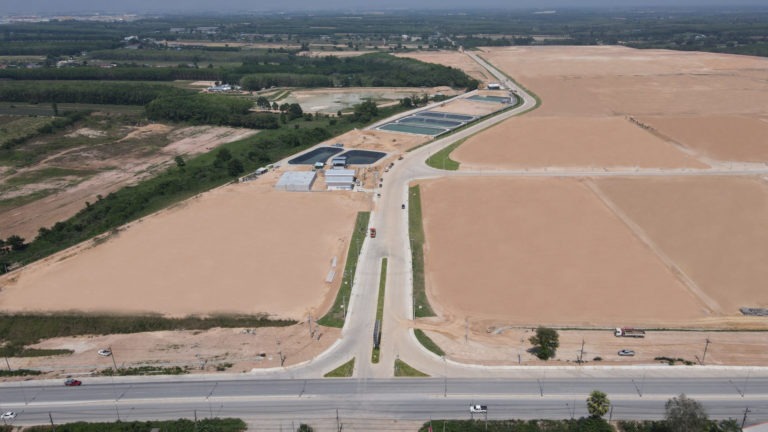 Bangkok, 8 March 2022 – WHA Group, Thailand's leader in fully-integrated logistics and industrial estate solutions, recently announced the launch of its 11th industrial estate, WHA Rayong 36. Located in the Eastern Economic Corridor (EEC), the WHA Rayong 36 industrial estate is getting ready to welcome its first high-profile investors, especially in S-curve industries including Next Generation Automotive, Robotics and Aviation, Electronics and Logistics, and others.
Strategically situated close to Rayong's Highways 36 and 3375, WHA Rayong 36 is just 25 kms from Map Ta Phut Deep Sea Port, 31 kms from Laem Chabang Deep Sea Port and 23 kms to Utapao Airport. In line with WHA's concept of "Smart Eco Industrial Estates", WHA Rayong 36 features the latest digital and innovative technologies in terms of communications, mobility, security and safety, environment control, water production and wastewater treatment. Like all other WHA industrial estates in the country, WHA Rayong 36 is linked to WHA's Unified Operations Center (UOC), located at its headquarters at WHA Tower in Bangna, enabling real-time monitoring of several environmental parameters, such as air quality, industrial water and wastewater quality, as well as rainfall levels, traffic management and safety.
Covering a total area of 1,281 rai (507 acres or 205 hectares), WHA Rayong 36 offers world-class infrastructure such as reinforced concrete roads with a width of 25 to 40 meters and stable power supply from the Provincial Electricity Authority (PEA), with 22kV and 115kV lines. It will be fully equipped this year with fiber to the factory networks and utilities that will meet the stringent demands of industrial investors.
"We are currently receiving a lot of interest from blue-chip companies in various industries such as Automotive, Electronics and Consumers," said Mr David Nardone, Group Executive Industrial and International, WHA Industrial Development PLC. "We continue to expand our WHA industrial estates and to offer a solid foundation with Grade A smart facilities, infrastructure and services to create outstanding operating conditions for industrial customers in Thailand. Ready-for-construction land plots are available for sale, where investors can build their own manufacturing facilities. Two 5,000 sq.m. Ready-Built Factories are also nearing completion," he added.
As a Smart Eco Industrial Estate, WHA Rayong 36 will enable customers to lower their operating and logistics costs, and streamline the timely process of getting their materials from their supply sources and their finished products to their final destinations.