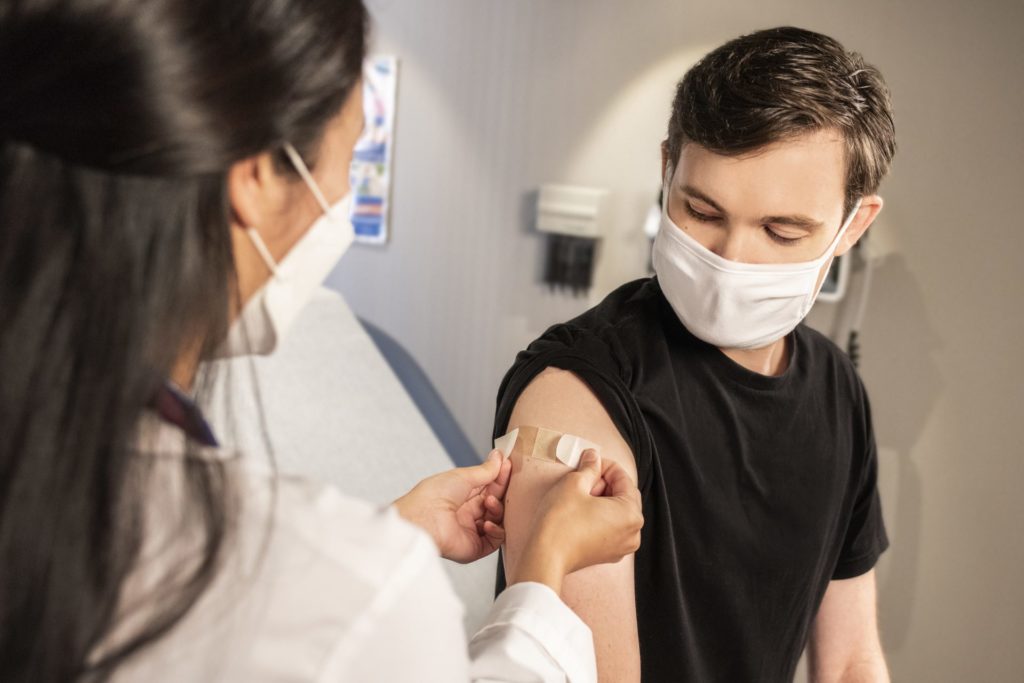 Are you prepared for any unexpected health concerns that might arise during your stay in Thailand? Whether you've been living in the Land of Smiles for a while or have just arrived, it's essential to have a plan in place for outpatient medical treatment.
Fortunately, with an expat health insurance plan that includes outpatient coverage from our friends at Pacific Prime Thailand, you can rest easy knowing you're covered. In this article, we explore outpatient treatments and the additional benefits that come with securing a health plan tailored to your needs.
Private healthcare in Thailand
Thailand's private healthcare system is recognized for its world-class quality of care, making it a standout in the region. The country's wide selection of private hospitals, medical centers, and clinics is dedicated to providing superior medical service, helping establish Thailand as a global hub for medical tourism.
What's particularly reassuring is that more than 60 hospitals in Thailand have earned accreditation from the Joint Commission International (JCI), an accreditation that affirms these hospitals' dedication to maintaining global healthcare and industry standards.
Moreover, Thailand is home to over 60,000 licensed physicians, with a significant portion having received education overseas or graduated from esteemed local medical institutions. Even certain public hospitals like Siriraj and Chulalongkorn are recognized for their exceptional healthcare offerings.
Understanding outpatient coverage
Before diving into what outpatient coverage offers, it's important to note that each insurer, whether local or international, offers unique plans that can have varying coverage levels, limits, exclusions, and waiting periods. It's therefore imperative for expats to understand the terms and conditions when looking for insurance. If the insurance jargon seems overwhelming, consider consulting an experienced broker.
Outpatient coverage under an expat health insurance plan in Thailand typically includes:
Medical practitioner costs (consultations and general checkups)
Scheduled health check-ups
Specialist costs (referrals and visits)
Alternative treatments and therapies
Prescribed outpatient medications
Medical supplies
Laboratory tests
Diagnostic tests (X-rays, MRIs, etc.)
Medically necessary home nursing
Physiotherapy (rehabilitation)
Preventive and screening services
The benefits of outpatient coverage
From multilingual medical staff to substantial savings, securing a health insurance plan with outpatient coverage offers numerous advantages. The following are some of the top benefits of securing a plan with this type of coverage.
Access to multilingual doctors and specialists: Expats can communicate with medical professionals in their language, ensuring clear understanding and comfort during medical visits.
Trusted medical care and treatment: You have the freedom to choose your preferred doctor or specialist from a broad network of healthcare providers. This is especially beneficial for expat families with children who may require frequent outpatient care, vaccinations, and health screenings.
Great value: Thailand's local private hospitals deliver top-notch medical care at a lower cost than nearby locations like Hong Kong and Singapore. With outpatient coverage in your health insurance, you can protect yourself from the burden of costly out-of-pocket expenses.
Put your health first with Pacific Prime Thailand
With so many health insurance plans to choose from, finding the best fit can be daunting and time-consuming. By opting for comprehensive coverage and partnering with a reputable insurance brokerage like Pacific Prime Thailand, you can enjoy peace of mind while living your expat life to the fullest in Thailand. Whichever type of health insurance plan you're looking for, Pacific Prime Thailand is here to help you with all of your insurance needs. With over 20 years of industry experience, the global health insurance brokerage compares plans from reputable insurers for individuals and businesses to help them find the right fit. Contact Pacific Prime Thailand for impartial insurance advice and a free quote today.