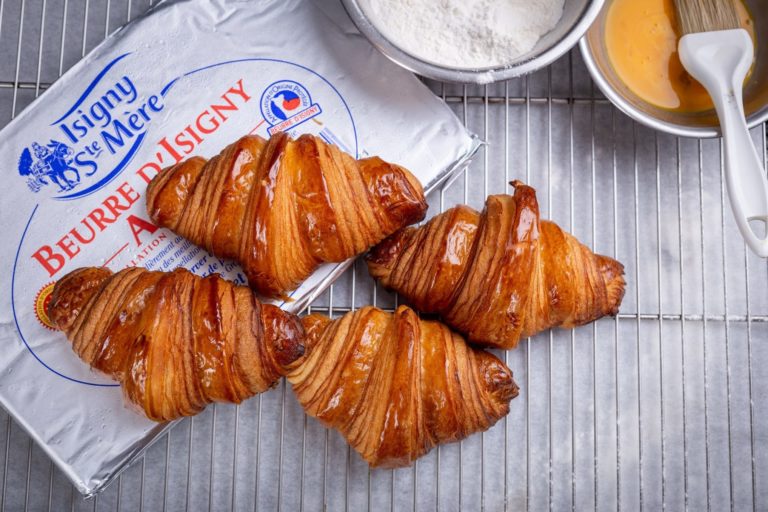 A classic traditional bakery shop, Erawan Bakery is known throughout Bangkok as the finest in the city for offering an extensive selection of creative, high-quality, freshly baked breads, pastries, cakes, homemade chocolates and pastries. Sandwiches, salads and other savoury items are also freshly prepared in the bakery, which follows a menu rotation.
Visit Erawan Bakery in the Lower Lobby of Grand Hyatt Erawan Bangkok to taste our signature items featuring an array of delicate flavours, as well as wonderful delights that should not be missed including: Croissants, Burnt cheesecake, Almond long, Butterfly, Chocolate bonbons, Seasonal Fruit tarts, customized cakes and sandwich and salad selections.
Moreover, the relaxed coffee corner is a fun and cosy place to sit back and relax during the day. Come enjoy yourself here between 7:00 AM and 9:00 PM. Items are available for pre-order, takeaway and home delivery services.
See the full delivery menu, and buy now from this link: https://www.hyatterawanshop.com/product-category/delivery-food/erawan-bakery/
Erawan Bakery is open daily from 7:00 AM – 9:00 PM and is located on the Lower Lobby Level. For more information or order inquiries, please contact +66 2 254 1234, or email: [email protected].