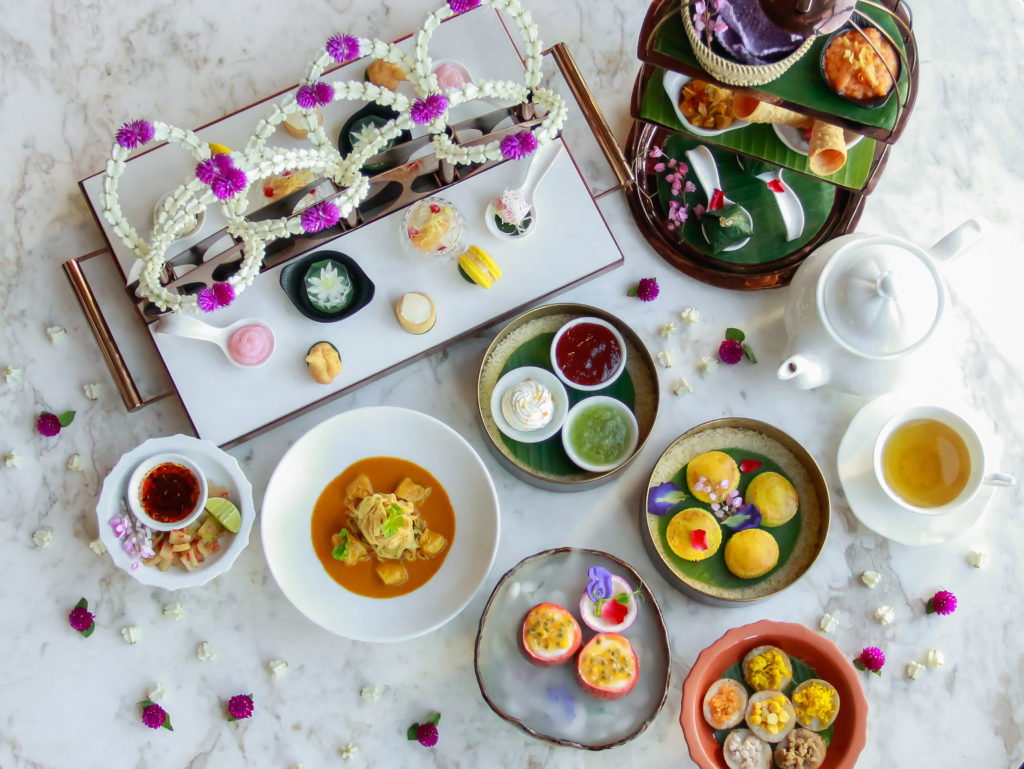 Brought to you by Market Café in partnership with Khao – a Michelin-starred restaurant in Bangkok to experience the signature afternoon tea created from the combination of the most popular Thai desserts from the past. The afternoon tea set includes a wide variety of savory and sweets items including live Ka-Nom Krok station with topping of your choices. The set is accompanied by refreshing iced beverage from this summer as well as classic tea and coffee selections.
Available daily from 2:00 PM to 5:00 PM at Market Café, 4th floor Hyatt Regency Bangkok Sukhumvit. Prices at THB 650++ per person and THB 1,200++ per two persons. Pair it with a superb Champagne for an additional THB 1,000++/5,000++.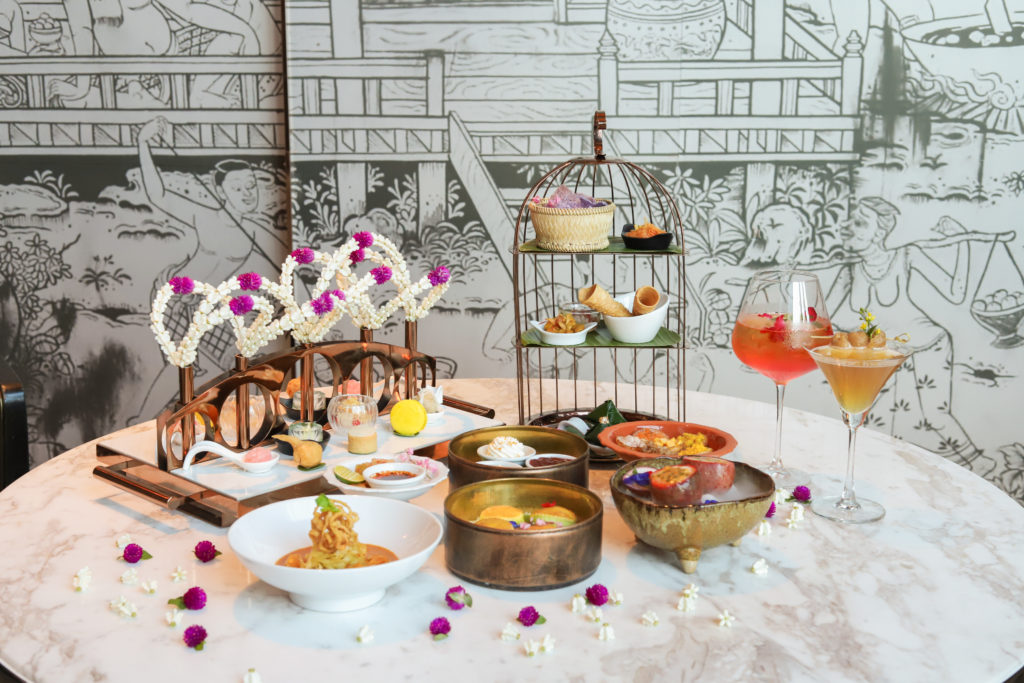 SAVOURY
Crispy sago cracker with prawn dipping sauce
Savory cone with minced chicken curry dip
Dried shallots, roasted coconut, dried shrimps wrapped in wild betel leaf
KANOM KROK (Live Station)
Coconut Rice Pancake with variety of toppings:
Curry Crab
Dried Shrimps
Minced Pork
Taro
Pumpkin
Sweet Corn
Northern egg noodle curry, chicken, coconut milk, pickles.
PASSION FRUIT COCONUT SORBET
Pandan and classic scones, homemade strawberry jam, homemade kaffir lime jam and fresh cream.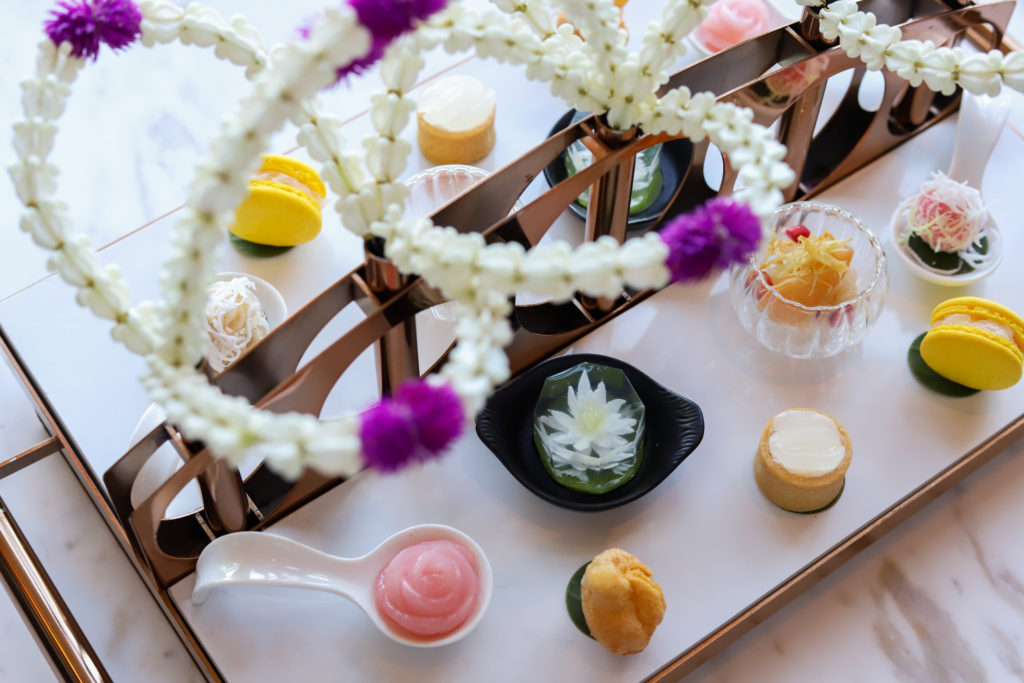 SWEETS
Ka Nom Chun – Thai steamed layered dessert
Tong Plu Thai Tea – Choux with Thai tea custard filling
Woon Maprao – Rose layered coconut jelly
Toddy Palm Tart – Local seasonal toddy palm tart with custard fillings
Som Chun – Assortment of seasonal fruits in bitter orange syrup topped with crispy condiments
Mango Sticky Rice Macaron – Mango macaron with sweet coconut flavored sticky rice fillings
Ka Nom Tom – Thai steamed coconut glutinous rice balls
CHOICES OF BEVERAGE :
Thai Iced Tea/Lychee Iced Tea/Longan Iced Tea/Apple Iced Tea/English Breakfast/Earl Grey/ Jasmine/Peppermint/Sencha/Chamomile/Espresso/Cappuccino/Cafe Latte/Americano
For reservations, please contact us at [email protected] or call 02 098 1346.