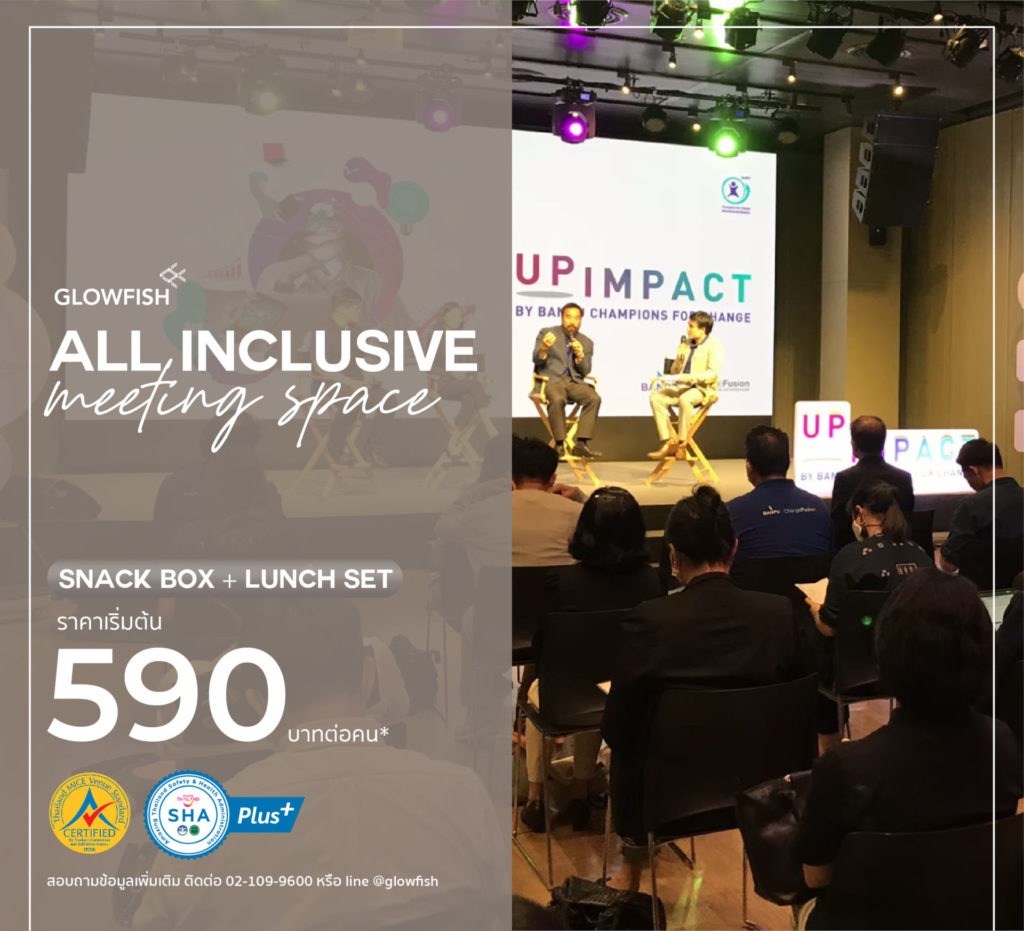 Event venue with Snack and Lunch box included!
Starting from 590 THB/person
All-in-one at our chic venue
✓ Full facilities
✓ Fully adaptable and versatile to any set-up
✓ Snack and Lunch box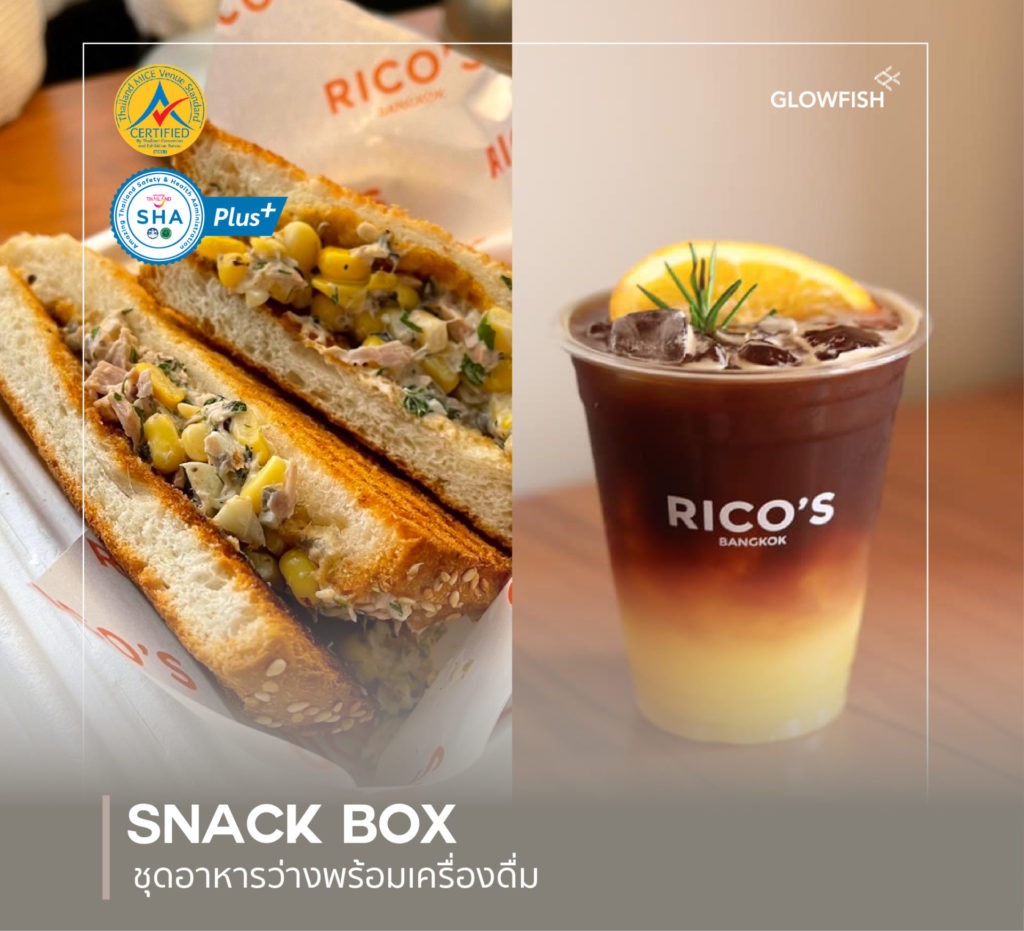 About Glowfish
Glowfish is not just a workspace, but a community space for people of all lifestyles. Whether you need a private work room, a co-working area, Dining hall to dine in, a wide range of venues and meeting rooms that can be adapted for a variety of events, Glowfish is here creating the place to meet the lifestyle of millennial who is able to work from anywhere but still need a place to meet up with teams or clients and also a place to organize all types of activities or events. 
The Secret Service Meeting room is designed to look mysterious and intriguing with the decoration of a secret agent's room. Whether it is for a meeting, video shooting or live streaming, you can be assured that your information will never be leaked to competitors!

For a casual meeting, we recommend the Solarium Meeting Room which is designed and decorated in Colonial style. With the mood and tone of this room, it is cozy, stylish and is a great choice for small gatherings such as roundtable meetings, brainstorming sessions, or private parties with friends!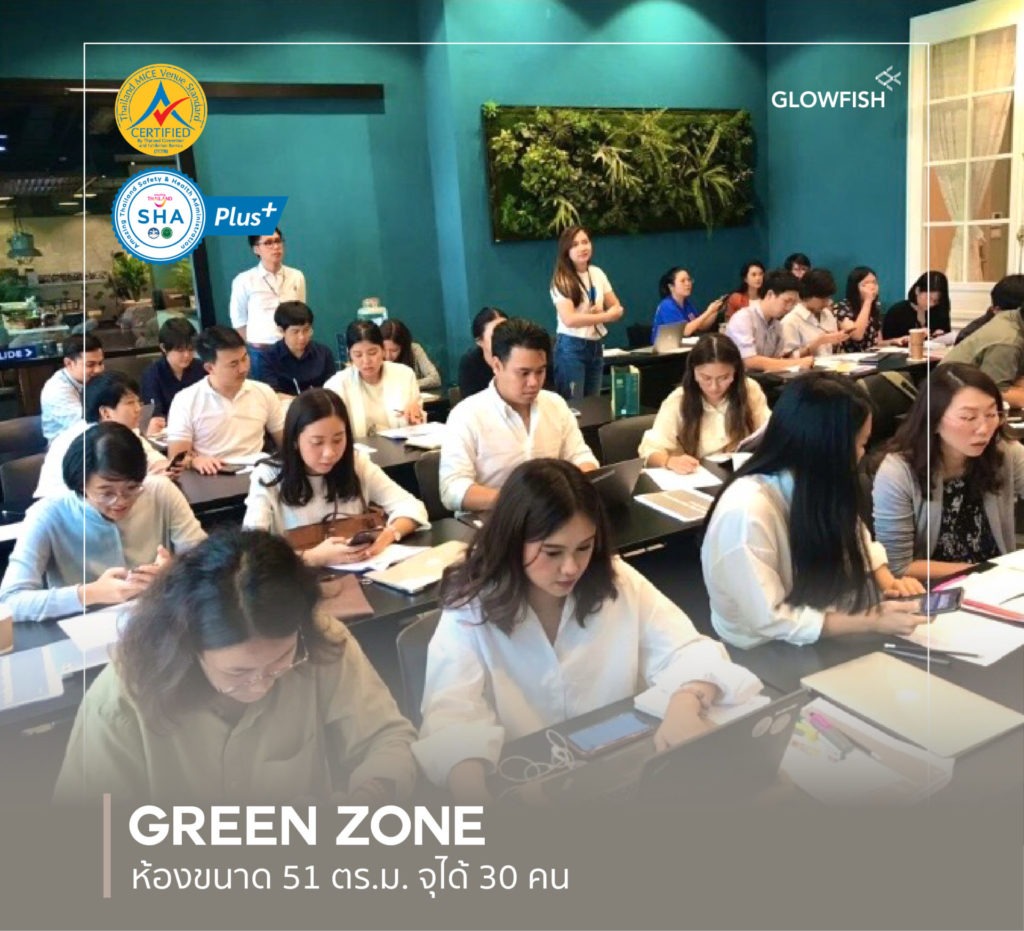 The Green Zone Meeting Room is right next to a lush garden with natural light flooding in from the large windows. It is suitable for casual meetings, live streaming, or seminars

Loft room, the most minimalist room of all, comes with white wall and high ceiling with exposed concrete floors. This room is perfect for exhibitions, workshops or any events as well.

The Creativity Zone is an open space decorated with countless fish shaped metal plates adding a uniqueness to the area. It is perfect for all kinds of creative events such as workshops or product launch activities.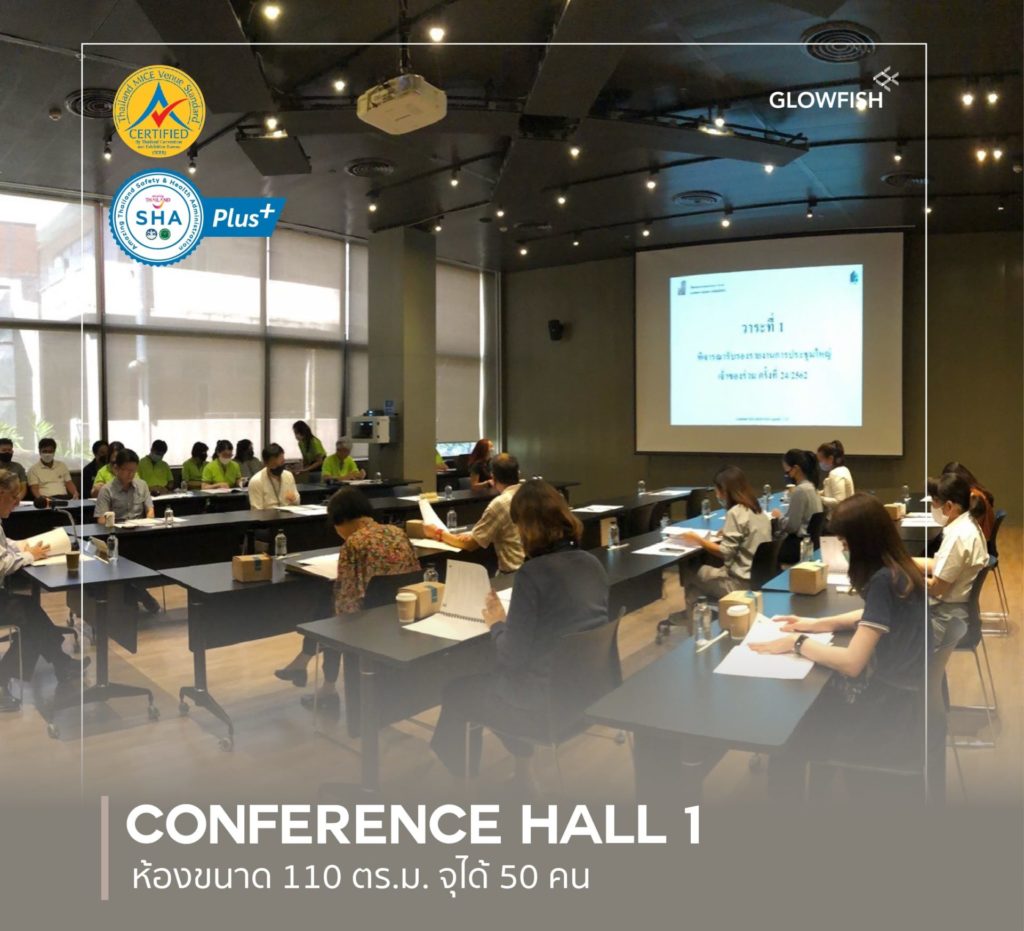 Furthermore, we offer Conference Halls that can be used for any large-scale events and can also be divided into 3 smaller rooms with partitions. It comes with high-quality light and sound systems and a built in LED screen. Whether it is a formal seminar or a concert, this venue is the answer of all!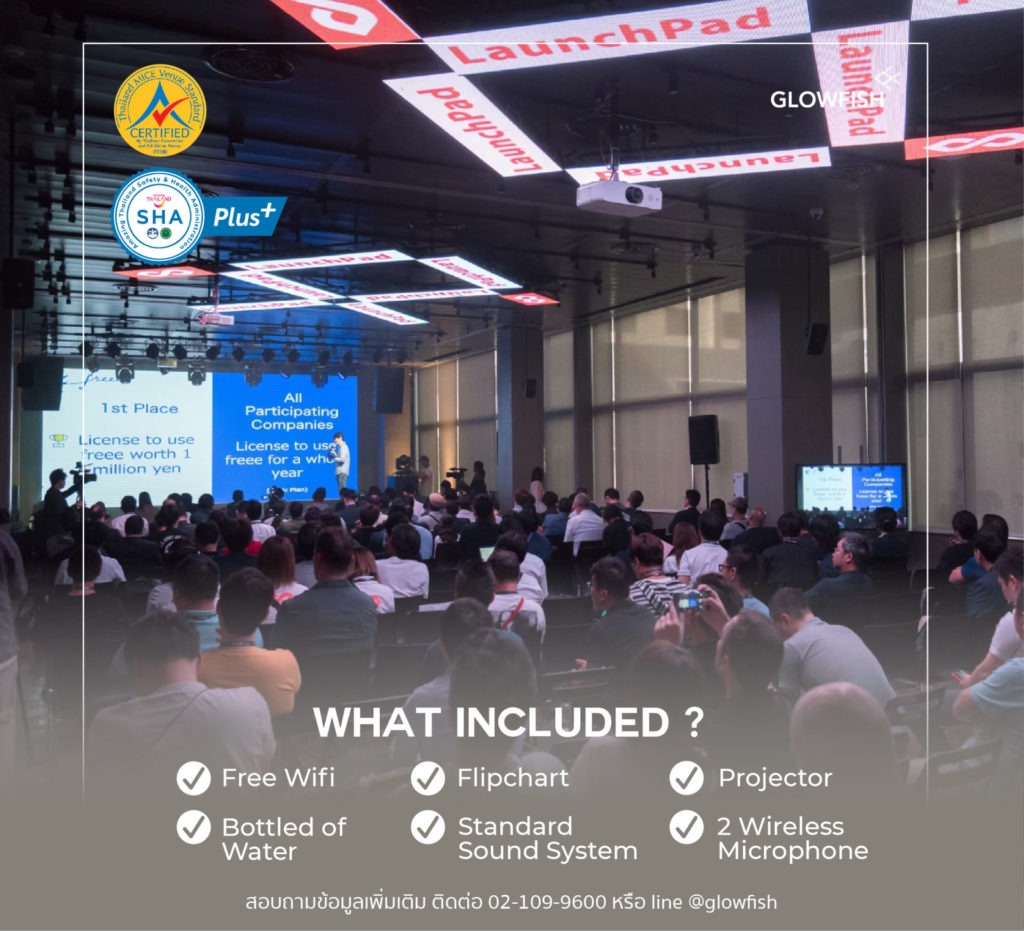 As you can see, Glowfish Event Space is innovatively and uniquely designed to facilitate both formal and casual meetings. This is why our space has been chosen for many famous shows and events.
Glowfish event space is open to all types of events due to its versatility. If you are looking for a chic space in the heart of the city to organize events, Glowfish is definitely the answer!
Contact information:
Virutual tour : https://bit.ly/3p66Ntj
Website: https://www.glowfishoffices.com/conference-halls
Tel: 02-109-9600
Line@: https://lin.ee/8zV3tpS