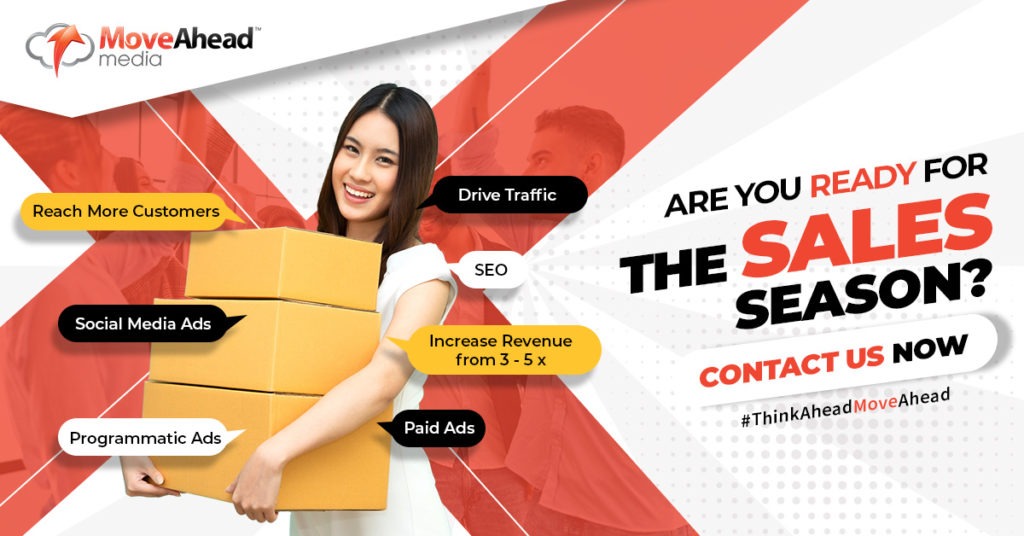 Q4 is usually the busiest time for a lot of our clients and businesses in general.
People/Shoppers love a good deal or discount that's why things like 11:11, Black Friday, Christmas, and Boxing Day promos have proven to cause a big increase in sales compared to any normal day.
Make sure you're prepared and on the shopper's top of mind when they shop this coming season and leverage the power of digital marketing to increase your revenue by more than 50%!
Contact us at [email protected]m or message us via the line app @moveaheadmedia to find out more.
Think Ahead. Move Ahead.