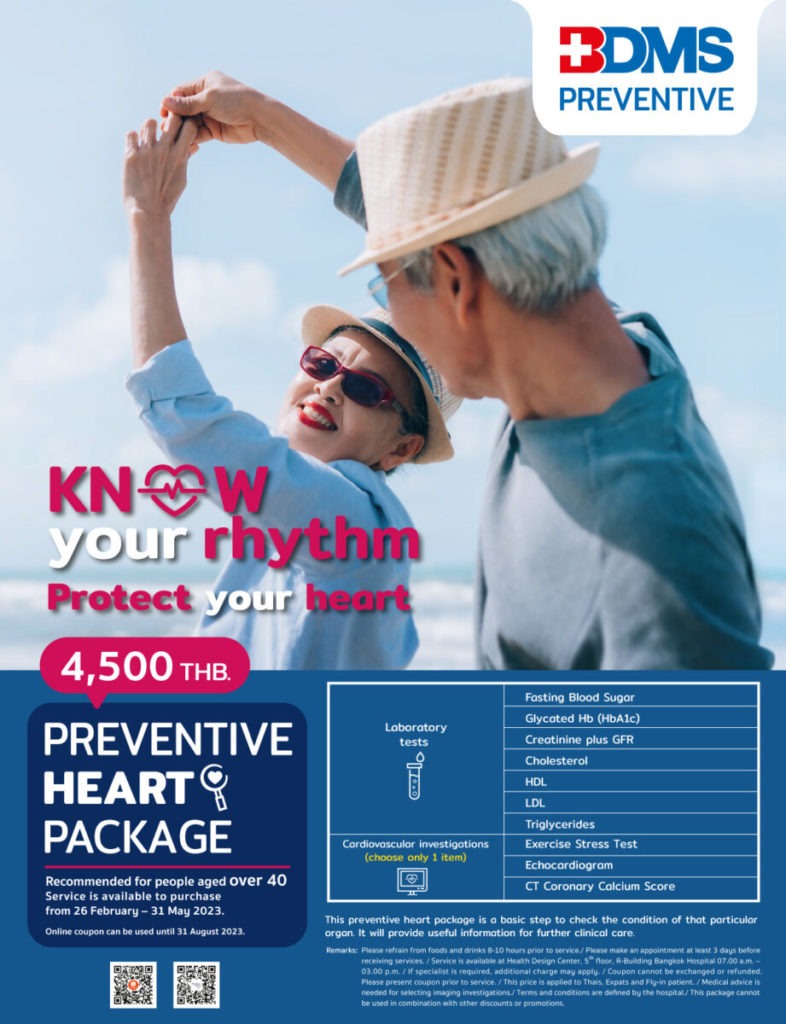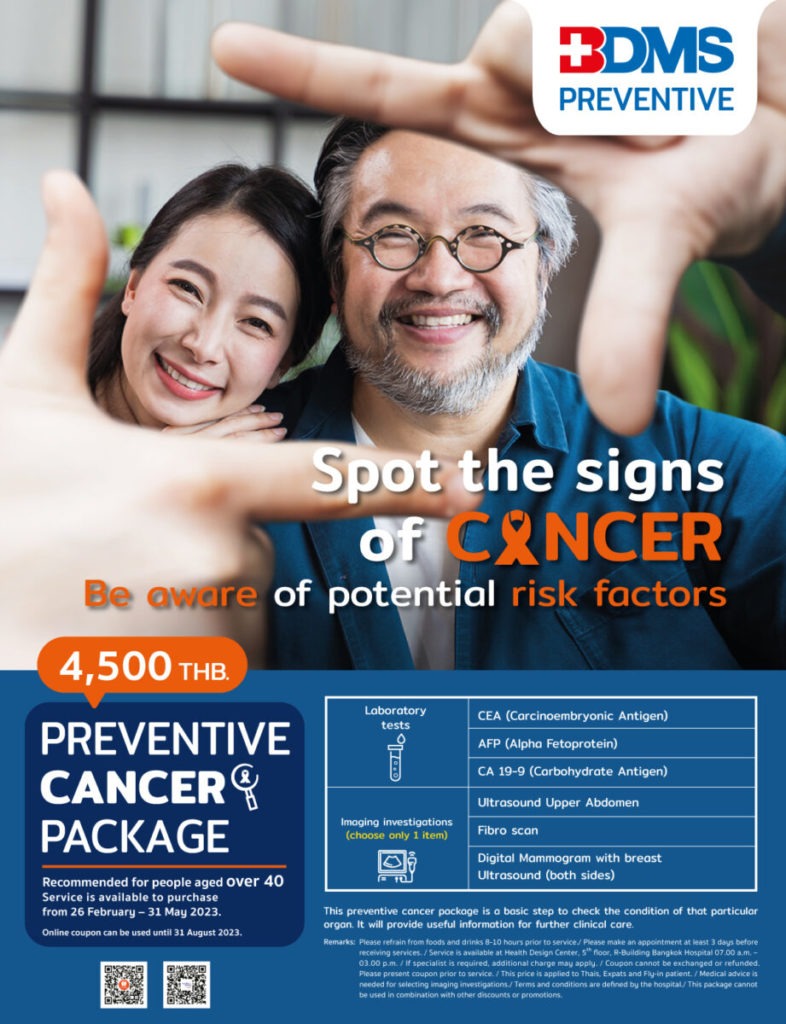 Conditions:
Please refrain from foods and drinks 8 – 10 hours prior to service.
Please make an appointment at least 3 days before receiving services.
Service is available at Health Design Center, 5th floor, R-Building Bangkok Hospital 07.00 a.m. – 03.00 p.m.
If specialist is required, additional charge may apply.
Coupon cannot be exchanged or refunded. Please present coupon prior to service.
This price is applied to Thais, Expats Fly-in patients.
Medical advice is needed for selecting imaging investigations.
Terms and conditions are defined by the hospital.
This package cannot be used in combination with other discounts or promotions.