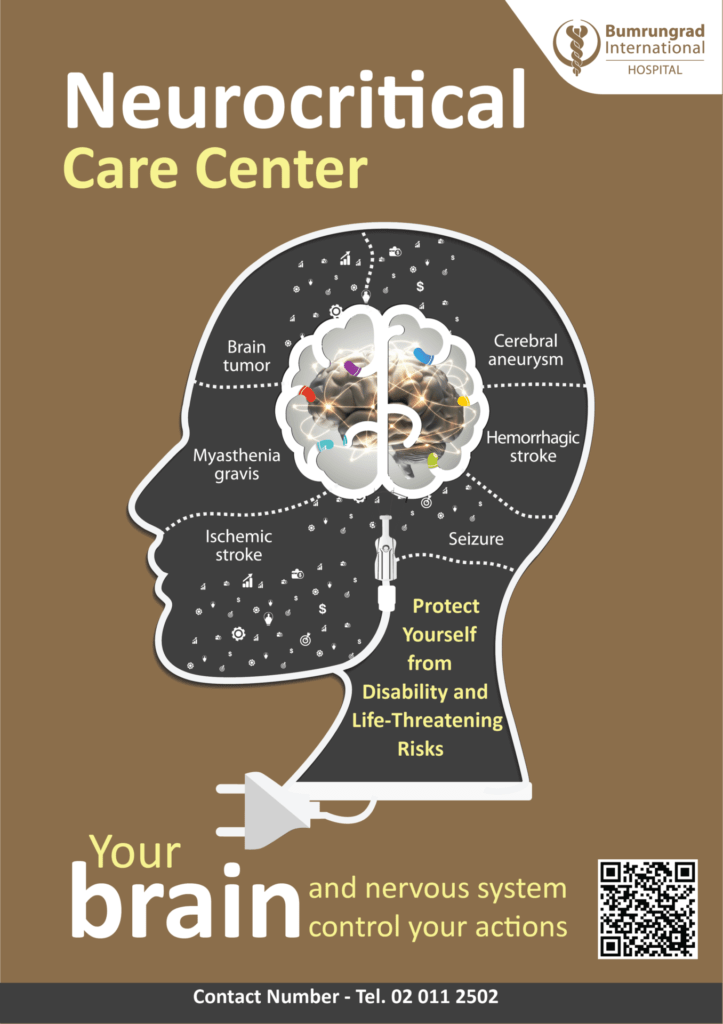 Neurocritical conditions encompass a range of serious neurological disorders that require intensive medical care and specialized treatment. These conditions often involve critical disruptions to the brain and nervous system, resulting from events such as stroke, traumatic brain injury, brain hemorrhage, or spinal cord injury.
The urgency and complexity of these conditions necessitate a dedicated and specialized approach to care. Patients often require close monitoring, precise diagnosis, and prompt intervention to mitigate further damage and optimize recovery.
The Neurocritical Care Center at Bumrungrad is a specialized facility dedicated to provide comprehensive care for patients with critical neurological conditions. Equipped with cutting-edge technology, it provides accurate and timely diagnosis, including advanced neuroimaging techniques and monitoring devices.
A wide range of treatment are available:
Acute stroke
Traumatic brain injury
Spinal cord injury
Brain hemorrhage
Other critical neurological conditions…
Additionally, the Center is committed to ongoing research and education in the field of neurocritical care. It actively participates in clinical trials and research studies to advance medical knowledge and improve treatment outcomes for patients.
Click here to find out more about Bumrungrad Neurocritical Care Center.
For more information or to make an appointment:
Neurocritical Care Center: 02 011 2502
Or through Bumrungrad Anywhere app, please scan the QR to download the application