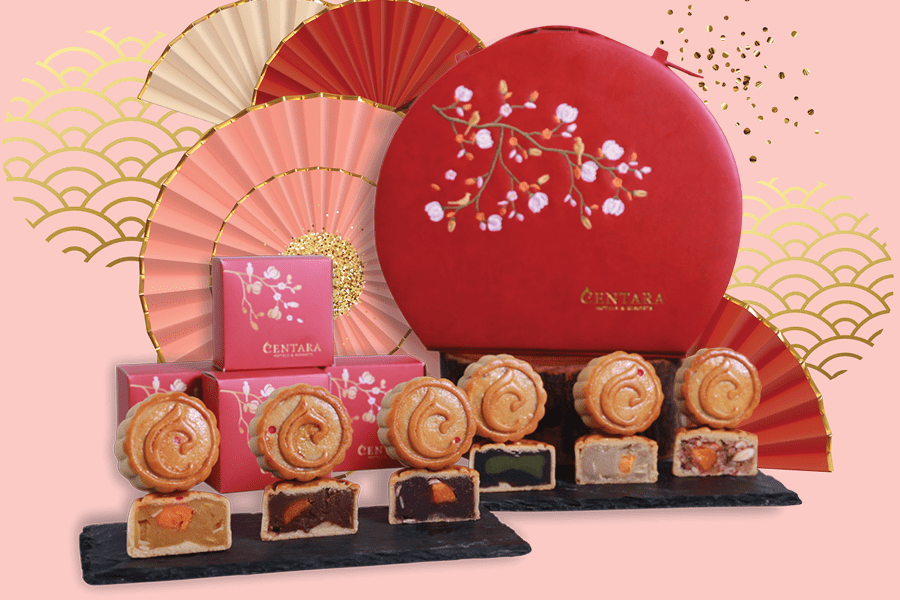 The Mid-Autumn Festival, the Season of Giving and Sharing, dates back 3,000 years when the Chinese worshiped the moon in hopes of a bountiful harvest. The festival is celebrated by giving and sharing mooncakes and displaying lanterns to light the path to prosperity and good fortune.
In recognition, Centara Grand at CentralWorld is celebrating Mid-Autumn Festival by making 6 flavors of traditional and delicious mooncakes:
Monthong Durian with Salted Egg,
Lotus Seeds Salted Egg
Jujube Salted Egg
Mixed Nuts Fruits Salted Egg
Black Bean Green Tea
Purple Sweet Potatoes Salted Egg
Make a great impression this Mid-Autumn Festival by giving and sharing delicious and traditional mooncakes with your friends, family, and loved ones:
Little Moon Box: THB 118 net
Beautiful 1 piece box set
(Any Flavor)
Moon Flower Box: THB 988 net
Luxurious 4 piece box set
(Any Flavors)
Mooncakes are available from 10 August to 21 September 2021 at Zing Bakery on the Ground floor of Centara Grand at CentralWorld
Available for pick up daily from 07.00 to 19.00 hrs.
For more information, please contact Dining Reservations at Centara Grand at CentralWorld by e-mailing diningcgcw@chr.co.th or calling 02-1006255.
To find out more about Centara Grand at CentralWorld, visit us below:
Website: www.centarahotelsresorts.com/centaragrand/cgcw
Facebook: Centara Grand & Bangkok Convention Centre at CentralWorld
Instagram: Centaragrand_Centralworld