Because Kimpton Loves You to the Moon and Back!
Kimpton Maa-Lai Bangkok never stops to surprise you with a limited-edition design
featuring dark gray acrylic box, mystic moonlight lamp and four mooncake flavors.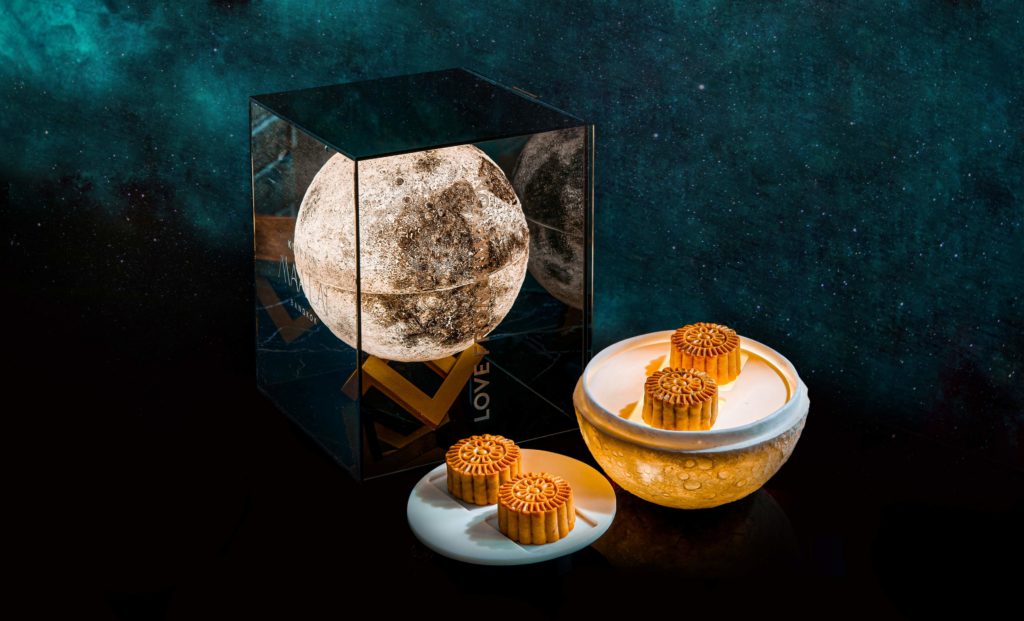 – In celebration of Mid-Autumn Festival 2021, Kimpton Maa-Lai Bangkok has worked meticulously behind closed doors for months to produce Limited Edition Mooncakes. Every crater, every surface and every shadow have to be perfectly reproduced so you can enjoy a stunning replica of the real moon. Like the mythical character of the moon rabbit, the moonlight is turning from dark to bright light during this Mid-Autumn Festival.
Kimpton Maa-Lai Bangkok acts as a guardian for all guests who wish to celebrate this Mid-Autumn Festival with unique, unconventional mooncakes. The curated selection includes four flavors, sweet and savory: durian egg, Thai tea, mixed nuts, and cappuccino walnuts. This limited edition comes in dark gray, reflecting sophistication and it is also a great decorating idea for home, or office – or even both!
Consider this a perfect gift for family, friends and business partners. The moonlight lamp is a unique and magical gift that will be appreciated by anyone who received it.
The gift box features a spherical moon lamp that can act as a moonlit serving tray. While the moon lamp can rest on a wooden stand as home décor, the sphere can open in the middle and transform into a fancy platter for the mooncake. A large moon radiates warm, dimmable light, while the sphere reflects the glow in its surface.
The 2021 Limited Edition Kimpton Mooncake is available to order with a full pre-payment at THB 2,288- per set (all tax included), from 23 August 2021 – 30 September 2021.
Conditions & Terms:
Available for self-pick-up from 9 September 2021 onwards.
A set includes 4 mooncake flavors and cannot be customized.
The price is not applicable to any event, promotion or discount.
Delivery service is excluded.
For more information, please contact us on +662 056 9999 or email at taste.kimptonmaalai@ihg.com.
Visit offers page: http://bit.ly/PRKimptonEN