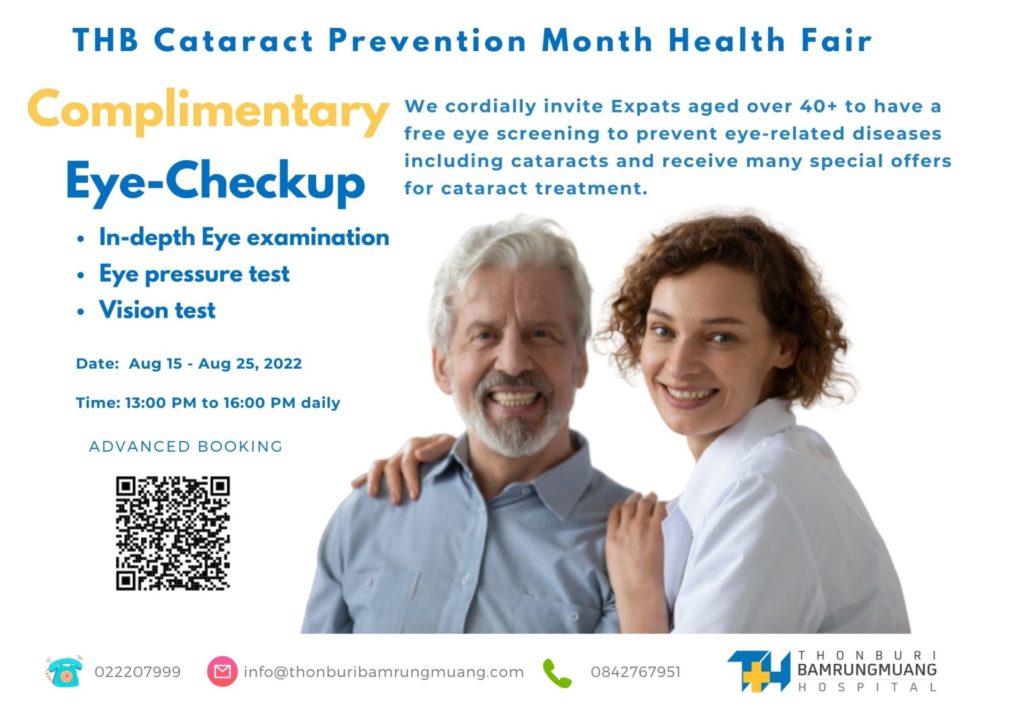 Dear valued THB friends,
THB has long established itself as part of the community and had been diligent in maintaining to providing and sustaining communities' good health specially among our Expatriates living in Bangkok and nearby provinces. The hospital has shared many memorable moments with the community by organizing health fair providing complimentary health screening and tests by our top specialists.
Today, we would like to do whatever we can to offer practical support and kindness to our community during this time of pandemic and crisis. We are pleased to offer and organize "THB Cataract Prevention Month Health Fair" for all our Expats friends and families to thank all the Expatriates and support their healthcare needs. Cataract is common among individual with age over 40 years, thus, we invite and encourage all our Expat friends aged over 40 plus to come and have a complimentary screening by booking ahead of time.
Advanced booking: https://forms.gle/doYLBwpZ6H6Sh5R8A
Facebook: https://www.facebook.com/ThonburiBamrungmuangInternational/
Website: https://www.thonburibamrungmuang.com/
Email: info@thonburibamrungmuang.com
24-hour hotline: 022207999
English hotline: 0842767951